Album Review + Interview: NYM - Lilac Chaser
19th June , 2017
It is always exciting for us to come across musicians who express intention. When we discovered NYM, it became immediately apparent that his intention is to put life under a magnifying glass. The Alaska-born, SF-based producer captures microscopic elements under a soundtrack to the human experience called Lilac Chaser.
What I particularly like about this album, is it reminds us that music is designed to provoke thoughts and feelings through an infusion of melodic and rhythmical elements. In this, it makes us wonder what messages artists, small or big, are using their reach to convey. Historically, downtempo and triphop have been time-test subgenres in the ever-changing landscape of electronic music. Much more introspective and instrumental, they're often considered vehicles for experiencing subjective feeling. It is this specific realm of music that allows artists like NYM to tell their story.
...Lilac Chaser is an instrumental downtempo soundtrack to human sensory perception, and our attempts to map what is real. At times playful and sly, nostalgic and dangerous, Lilac Chaser blurs the line between between our senses and our surroundings -- our struggle to make sense of a vivid and complex material reality...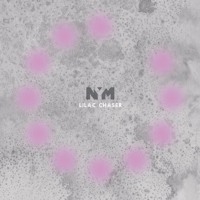 Light Catcher - Nym
03:22
What we discover in Lilac Chaser is music to guide us on a lazy river of thought. The album opens with "Light Catcher" introducing us into an intricate mellow soup for mind-wandering. From tracks like "Flipped", we get a tasteful mixture of hiphop and worldly instrumental sounds.
This album presents an audible path for us to walk especially from "Glisten", which  immerses us in mental jungle. Tracks like "Catatropics" smooth over some of the more intense tracks with playful details giving a much more relaxed feel. In Lilac Chaser, we get a variety of production techniques as seen in tracks like "Afterimage", including a program of powerful synth production adding some juice to a introspective tune . I especially liked this track for it's vocal sample in the intro "The is no color without light" -- such a simple idea, yet a chance to see such aspects as simple, yet profound
No matter what you gather from these tracks, NYM packs the entire album with stories in audible forms. This musical work intends to break open our noggin to bear witness to the simple complexities. We were able to get some insights from NYM himself, who recently made music his full-time focus.
Tell us about you start in music and what influences exist therein.
I started producing hip hop in the early 2000s on my first computer, as a child/teenager. I discovered early that the American hip hop scene, in both its mainstream and underground forms, was going in directions that I didn't find very interesting. I started listening to more trip hop sounds and instrumental hip hop and realized that so much more was being said with fewer words. A swaggering beat has more braggadocio than any rapper, and a sad melody hooks me deeper than a song with a human voice/personality dictating where the listener's imagination goes.

My friend Doug was getting into electronic music at around the same time, and his eclectic approach to production influenced me as well. He went on to become Emancipator, and to found Loci Records. All of those guys, and the DLoaw & associates crew, are just terrific, and I am never wanting for influence or inspiration from within the genre. I feel very lucky to have discovered trip hop/downtempo, because I feel as if it's still fresh and coming up, with a long way to go and evolve before we have to call it something else. Not that we ever really came to an agreement on what to call it in the first place...
What does the NYM project mean to you and what do you think it means to your listeners?
I think this becomes more evident to me with every release. I want to write instrumental songs that come at the listener with great emotional force and imagery. I want them to listen to "Catoptrics" and feel as if they're in a dusty attic with an old carousel projector full of a stranger's slides. I want them to listen to "Come Back" (from Convex) and invent their own story of lost love and hot determination. The Nym project is my outlet for my feelings toward the world and its inhabitants. It is escapism for the listener, kind of a cinematic life-score for our lives. It is supposed to be strange, and sometimes challenging, but always smooth. It's worldly music for worldly people.
Anything you'd like to say about yourself or the album?
Lilac Chaser is the first album I wrote as a full time musician, and I think that is why I feel it is the most focused, clear-headed album I've ever put together. I owe that to my family, friends, and fans -- and to the playlist curators who put me on the map.

I have no idea what my future is going to look like. I want to use my music career to live simply, to buy a small house, to grow food and raise chickens and rabbits. I want to stay away from dangerous people and violent places, and write music until I kick the bucket.
Cop a download through the link at the top!
Keep up with NYM on Soundcloud | Facebook | His Website