Album Review: Japanese Wallpaper - Japanese Wallpaper (EP)
25th June , 2015
While being busy with his high school exams (yep, you read right), our Australian friend Japanese Wallpaper managed to complete his self-titled debut EP. Not sure about you guys, but in my book that's called multi-tasking.
The Japanese Wallpaper EP consists of 5 tracks gradually released over the course of the last year or so. That being said, I just realized we featured/reviewed 4 of those tracks, so bundling all these sounds together felt like a nice trip back in time.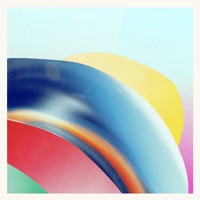 Japanese Wallpaper
Japanese Wallpaper (EP)
Between Friends (ft. Jesse Davidson) - Japanese Wallpaper (EP)
03:53
Waves (ft. Pepa Knight) - Japanese Wallpaper (EP)
03:54
Breathe In (ft. Wafia) - Sunday Electronics
03:19
Forces (ft. Airling) - Japanese Wallpaper (EP)
04:12
Arrival - Japanese Wallpaper (EP)
05:16
The last missing element to the EP is called "Arrival" and is the only non-collaboration track from the EP. I guess that would mean that the beautiful voice streaming into my ears at 5:46 AM on a Thursday morning must be his voice himself. It somehow reminds me of Bon Iver or Dustin Tebbutt. Utterly beautiful and smooth. The sounds, which build the base of the track, themselves feel like... a logical sequence of tiny bell played in perfect harmony. Weird, this is seriously affecting me right now.
A huge props should go to the other guilty parties who made this EP such a pleasant and uplifting surprise - Jesse Davidson, Pepa Knight, Wafia and Airling. Listening to this right now when everyone is still sleeping, but the city is just slowly waking up makes me really respective towards music and all emotions it can give us when played in the right moment.
"Heart beats slowly

leeching off your memories..."