25th April , 2013
The excitement among Bonobo's fans has been mounting ever since he released his new album The North Borders (see our review here). But the first clip from the LP – "First Fires" – is so incredibly beautiful that it is hard to believe how he always manages to bring such an audio and video pleasure to his fans.
"First Fires" is another great video by the production team from Los Angeles Young Replicant (actually, they have also made The XX's "Chained").
The plot is representing a separation story: a man and a woman who go their separate ways but still can't forget the past. They burn in their old memories of love and passion and drown themselves in an ocean of pain. I mean it almost literally.
Both the video and the song are amazing. Such an unbelievable combination of music and vision which only Bonobo (and Young Replicant) can make.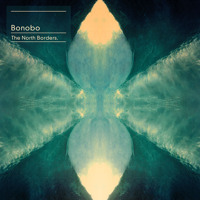 First Fires - bonobo
04:38