I recently came across a producer by the name of Lotif who has been throwing together some mixes with a tasteful balance of old school funky basslines, disco kicks and house grooves. So far, there are only two installments both of which leaving us hanging a bit with a "Featured Artists" list in place of a tracklist.
In this mix, you get some fulfilling melodies to welcome in the heat of the summer with. Notable in this mix are the seamless transitions in and out of its various movements, as if it were being mixed on vinyl decks. Also notable are the variety of rhythmical flavors guiding us through a museum of groove exhibitions.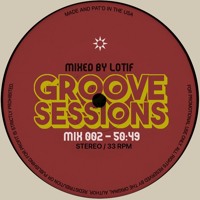 Lotif
Lotif - Groove Session 002
Lotif - Groove Session 002 - Lotif
50:49
A mix like this is perfect for listening to with friends, at the gym, in the park, or just on your own to get inspired. Enjoy.