Where would Soulection be without Jay Dee? No one like him, work ethic like no other. He inspired us to do what we do. 10 years since he's been gone but his music will live forever. Timeless.
As Georgi and I shared with you guys last week, the music world honoured the life and legacy of J Dilla and Nujabes. - unarguably two of the most influential hip hop producers to have ever been alive. Dilla's work was the central point in last week's Soulection #245 show as well, so prepare yourself for 2 hours of smooth hip hop sounds and great jams.
Listening to this, I can def relate to what Joe says about Soulection not being Soulection without Dilla's inspiration. Amazingly talented guy.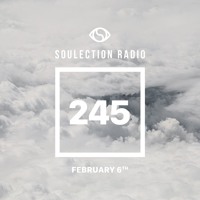 SOULECTION
Soulection Radio Show #245 (Dilla Tribute)
Soulection Radio Show #245 (Dilla Tribute) - SOULECTION
01:11
ps. tracklist coming soon