Sharing #248 was a no brainer.
In the next prolific Soulection show, Joe Kay invites one of my favourite Dutch producer discoveries of 2015 - Jarreau Vandal. I have to say I completely back up Joe's introduction - Jarreau, while being super young has completely owned this past year and his production has become so diverse, it's insane. Truly talented dude.
The show itself, as always, it just doesn't disappoint. Def my work-background 2 hrs soundtrack. Will link the tracklist as soon as it's being uploaded. Till then - enjoy!
ps. edit - tracklist is out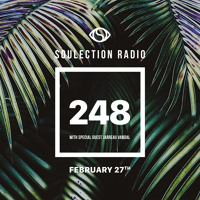 SOULECTION
Soulection Radio Show #248 w/ Jarreau Vandal
Soulection Radio Show #248 w/ Jarreau Vandal - SOULECTION
02:39