It's been a few weeks, but I'm back on my regular Soulection radio show features. One of the most solid weekend sources of new music is celebrating its 316th edition and the selection of mr. Joe Kay is nothing but smashing.
Kicking off with La Soülchyld's exotic track "Quickie" the 2 hours "future beats, eclectic soul, forgotten gems and timeless sounds" also includes classic like J Dilla and Aaliyah plus Ta-Ku, Fitzroy, Knxwledge and more.
Full tracklist can be found here.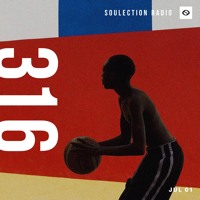 SOULECTION
Soulection Radio Show #316
Soulection Radio Show #316 - SOULECTION
59:43