15th July , 2017
After my first lofi hip hop feature this morning, it's time for me to browse around the house and do a few stuff, so my Saturday morning Soulection routine is ON.
2 hours ago Joe Key uploaded their episode #317 and things are shaping quite nicely. Kicking off with a smooth jazzy vibe, the Soulection Radio Show #317 features some of my favourite artists like Vanilla (who we interviewed), Tyler, The Creator, Kaytranada, Freddie Joachim, Karriem Riggins, Oddisee any many many others. Full tracklist can be found here.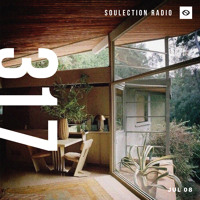 SOULECTION
Soulection Radio Show #317
Soulection Radio Show #317 - SOULECTION
58:26
Another fun fact about the show - if you remember last week I chose La Soülchyld's "Quickie" which I found thx to #316. Today Joe Kay continues the trend by featuring the original sample from Habana con Kola - a song titled "Vente Negra". Beautiful!