Hey there Soulection weekend!
As tradition goes, it's time for some chill time and 2 hours of "future beats, eclectic soul, forgotten gems and timeless sounds" delivered straight to our ears by mr. Joe Kay. In the 329th Soulection edition, you'll find some gems from artists like Sango, RVDICAL THE KID, Lakim and many more (full show tracklist can be found here).
Personally, I had to repeat the first Boss Mischief intro track at least few times before being able to proceed with the rest of the show. Good vibes.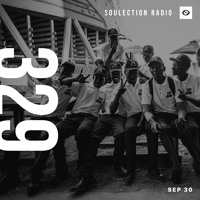 SOULECTION
Soulection Radio Show #329
Soulection Radio Show #329 - SOULECTION
01:52