It has been a while since I've featured a Soulection radio on the website, but I haven't stopped keeping an eye on Joe Kay's weekly selection.
I guess life happens and sometimes we forget, but time to fix that and share the next dose of "future beats, eclectic soul, forgotten gems and timeless sounds". Soulection's Radio Show #364 just went live on SoundCloud last night, so this Saturday morning is reserved for chills and good music. I have to say - that 2nd track - chromonicci's "Cerulean" pretty much work me up this morning. Super powerful start after the jazzy mix intro.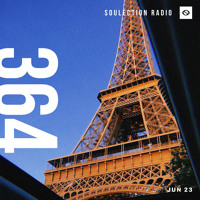 SOULECTION
Soulection Radio Show #364
Soulection Radio Show #364 - SOULECTION
01:23
Tracklist can be found here.