"alaya. music we love for people we love."
When seeing something that short and yet powerfully captivating, you kinda know from the start whoever is behind such project truly cares only about delivering quality music to the people out there. In that line of thought, the guys from alaya are doing exactly that!
Not sure if I should describe them as label or collective, but they are doing hell of a job. They also won my affection by just one perfect release. Their second issue which you have the pleasure to stream below includes some of the artists we've been supporting as well and adds new names definitely worth exploring!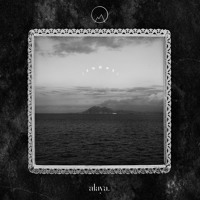 Blackbird Blackbird & AViDD - Bodies - alaya
03:08
bearface & mothica - Undo - alaya
03:38
MISOGI - Slow Now - alaya
03:42
LIL SAD - TELL ME ONE THING - alaya
04:16
Tommy Jacob - Closure - alaya
04:25
Flamingosis - Road Trip to Sao Paulo (feat. Khüdosóul) - alaya
03:13
Real Slow - Fiji Water - alaya
03:51
GARREN - Bout It - alaya
04:06
LUCA LUSH & Dirty Chocolate - CADILLAC - alaya
03:46
Maxo & Harrison - Venus - alaya
02:39
Chiefs - Float - alaya
02:53
Ruddyp & Carling Ruse - Right There - alaya
03:51
exyle & salute - We Built A House - alaya
02:50
Whispa - Dry Ice - alaya
01:34
Feki - Fly Away With Me - alaya
03:43
Cavalier - Care - alaya
01:48
El. Train - Why Don't You - alaya
03:16
Auram & Kyross - Nothing Else - alaya
04:22
Losco - Pupunanny - alaya
02:52
POLO - caught out there - alaya
03:12
Y2K - Sadness & Sorrow - alaya
02:32
I stumbled upon this compilation thanks to Bear//Face, but as I said, there are bunch of other very talented and familiar faces on there - Blackbird Blackbird, Kyross, Ruddyp... absolutely flawless selection. I've had the chance to listen to the whole thing from - to and I must say I'm pleasantly overwhelmed by the insanely good list of (bedroom) producers I hadn't heard of. It would be hard to pick names out of the crowd as I seriously enjoyed every single one of these songs.
Next step is to do my homework and explore their music!
ps. my morning jam was Tommy Jacob's "Closure"!