Marisa was kinda enough to create this beautiful playlist on SoundCloud for... well, I think having Bon Iver in the title pretty much speaks for itself, but yeah - all you mellow / late-night acoustic fans.
A lot of artists we featured before, but definitely some new names worth checking out!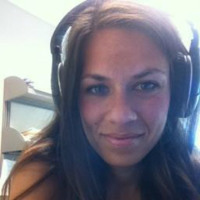 Jordan Klassen
Bon Iver Inspired Playlist
Piano Brother - Jordan Klassen
03:38
Byegone - volcanochoir
04:22
Ásgeir - Lupin Intrigue - Ásgeir Music
04:42
William Fitzsimmons - So This Is Goodbye - emremre
04:11
Holland - Novo Amor
02:39
Elliot Smith - Miss Misery - Album: (?) - ba_ana
03:11
Slow Sips - Kyle Lionhart
04:28
Coward - Hayden Calnin
04:12
James Vincent McMorrow - If I Had A Boat - Vagrant Records
04:10
Elliott Smith - Angeles (CD/Live 1998-04-11 Largo) - Elliott Smith Essentials
03:00
Ásgeir - Torrent - Ásgeir Music
03:36
The Cure - Boys Don't Cry (Sailors Remix) - SAILORS
04:02
If that caught your ears, check out the music of Vancouver Sleep Clinic, James Vincent McMorrow, Jose Gonzalez, Junip, Novo Amor, Hayden Calnin, Fossil Collective, Volcano Choir, William Fiitzsimmons and Dustin Tebbutt.