2 ¢ents (feat. Moka Only, NamedTobias. & Blueprint)

12th February , 2018
Chilled and smooth hip-hop instrumentals are my thing.
And here's just another proof of that.
Scholars Ent. is promoting crossborder collaborations and "2 ¢ents" is the firs single available from Maintenance, featuring Moka Only (who also produced the track), NamedTobias. and Blueprint with their unique flows.
And the whole Maintenance is a blast. Check it below: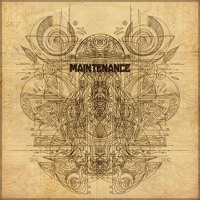 Scholars Ent.
MAINTENANCE
Never Learn (feat. Percee P, Thrust, JD Era & Billy Danze) - Scholars Ent.
03:11
2 ¢ents (feat. Moka Only, NamedTobias. & Blueprint) [prod. by Moka Only] - Maintenance
03:24
'98 (feat. Casino Costa, L*Roneous & Pace Won) [prod. by royceBIRTH] - Maintenance
03:27
Big Game (feat. NIKO IS, Rello & 4th Pyramid) [prod. by driffy swindle] - Maintenance
03:57
When it was Real (feat. Tona, C-Rayz Walz, AG da Coroner & Show Stephens) [prod. by Lone Monk] - Maintenance
04:32
These Cigarettes (feat. Sweet Petey, KAi Sky Walker & and Craig G) [prod. by L'Orange] - Maintenance
03:00
Checkmate (Makin' Moves) (feat. Big Sant, JR & Tree) [prod. by The LJ] - Maintenance
05:01
H.E.R. (feat. The Other Guys, Taurean MC, D-Sisive & Sadat X) [prod. by The Other Guys] - Maintenance
04:57