Embracing the new global release day, 19 year-old South Londoner Scott Verrill aka. KYKO has just this Friday released his debut EP, 'Animals'.
Six months in the making, the EP has been teased since January when title cut 'Animals' first dropped, however despite the obvious waiting game new fans have been playing, it feels very apt that the full EP should be unveiled in July, as it suits its summery surroundings impeccably.
Full of spirit and verve, KYKO's indie-pop has a distinct tropical edge that gifts each of the four tracks a real sense of blissful purpose. Bolstered by rich guitar lines, lively percussion and Scott's charming pop vocals, the EP is an impressively coherent and exciting introduction to an artist with potential way beyond his years.
Listen to the EP in full below.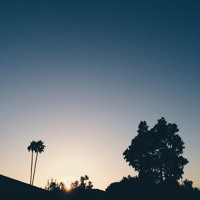 Headlights - kwassa
03:17