The long-awaited date has come!
Oddisee's The Iceberg is finally out on Mello Music Group and it's euphonious!
After we have featured "Like Really" and "Things" (which serves  as "a mission statement for the album"), at last we are able to see the whole picture!
The 12-track album follows last year's The Odd Tape and Alwasta EP. It revolves around love, fear, happiness, equality, politics, race, religion and much more. You can definitely feel Oddisee's opinion and, overall, his personal touch to music - it is not only a combination of beats and words, but a full, complex life story.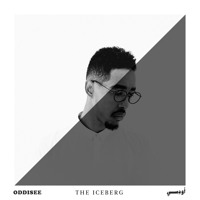 Oddisee Music
The Iceberg
Digging Deep - Oddisee Music
03:25
Things - Oddisee Music
03:46
Built by Pictures - Oddisee Music
03:56
Hold It Back - Oddisee Music
04:06
You Grew Up - Oddisee Music
05:05
NNGE (feat. Toine) - Oddisee Music
03:51
Like Really - Oddisee Music
03:44
Want to Be - Oddisee Music
04:50
This Girl I Know - Oddisee Music
03:37
Waiting Outside - Oddisee Music
03:33
Rain Dance - Oddisee Music
03:52
Rights & Wrongs (feat. Olivier St. Louis) - Oddisee Music
03:58
The Iceberg has also a nice taste of jazz, soul, r&b and hard beats and is, as stated, "a timely, poetic statement". I'll leave you with some food for thought, taken from his Bandcamp page:
We all go through the trials & tribulations of life. Why is it we feel the need to individualize our shared experiences? If only we could see our concerns as others do, maybe they wouldn't be so serious.
If you want to find out more about Oddisee, check out tour dates or stream other features - check out his artist profile. Now time for The Iceberg on repeat!