Carrying on the awesome torch of energetic blends of post, math and everything in between, people's favourites ASIWYFA are back with a new track titled "Redesigned a Million Times". The 4 minutes long positive banger will be included in their upcoming record Heirs (out May 4th via Sargent House).
Belfast's four-piece have been owning my playlists lately since I realized how much of their previous stuff I've been missing out on. Needless to say - pretty stoked for the upcoming release. Also, despite not being new, seriously digging the group vocals in the beginning!
Besides "Redesigned a Million Times", the guys shared additional 2 tracks off Heirs - "Run Home" and "Wasps". Writing this down, I just realized how usual those track names are... if you have some overview of their ordinary song titles, you'll know what I mean. Anyways, feel free to listen/heart the tracks below.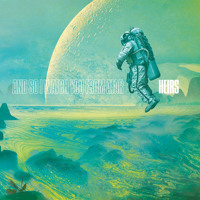 Sargent House
And So I Watch You From Afar - Wasps
And So I Watch You From Afar - Wasps - Sargent House
02:40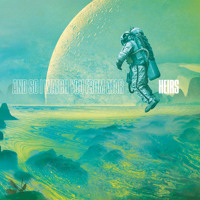 Sargent House
And So I Watch You From Afar - Run Home
And So I Watch You From Afar - Run Home - Sargent House
02:49