Andreas Soderstrom & Rickard Javerling

16th January , 2019
If calmness was a sound, it would definitely take the shape of Andreas Söderström & Rickard Jäverling's "Norra udden".
The mind-soothing composition, taken off their upcoming album, will take you on a gentle, guitar-driven lullaby... just like a walk in wet grass fields on an early spring morning.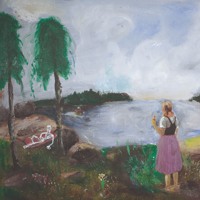 florafauna
Andreas Söderström & Rickard Jäverling - Norra udden
Andreas Söderström & Rickard Jäverling - Norra udden - florafauna
08:34
Andreas Söderström and Rickard Jäverling are both big names in the scene for instrumental music in Sweden. Jäverling recently released a solo album on Höga Nord and he is also a part of Dödens Dal and Jäverling-von Euler. Söderström has released four albums as his alias ASS and numerous more together with Johan Berthling (Fire Orchestra, Tape).
On Adelsö they have made an effort to take it back to the basics. Two guitars, simple field recordings and repetitive melodies. The album was recorded on the island of Adelsö in the middle of lake Mälaren. The water acts as both background noice and inspiration. Romantic and harsh at the same time. Minimal in its approach but with multiple hidden layers of depth.