Whether you like it or not, the music industry is in a position where it bends to the will of massive tech firms – and I'm not saying this is a bad thing. Napster's arrival back in the late 90s was a great example of how a creation from the digital era could bring the industry to its knees, and the birth of iTunes eventually exhibited how digital technology could save it. Although what Napster did more than anything was to correctly identify that the future of music was online, and not in racks of metal and plastic.
Today the Internet has not only rearranged the music industry, but it's also changed how we listen, discover, make, and consume content. All in all, it's safe to say that through streaming, distribution, social media, and innovations in the music production space, tech companies are at the forefront of every great revolution in the music industry.
The next technological revolution - Web3, has already infiltrated the music sphere and the potential for disruption at a mass scale looms once more. In general, the digital era has led to a democratization of the music industry, improving opportunities for artists and professionals of many types.
Even though the rise of technological amenities such as social media and streaming for example have respectively restored financial growth to the record business and bridged the gap between artists and fans, this has also brought along with it a wave of concerns – especially for artists, the creators themselves. A plethora of companies have turned these problems that plague creators and the music industry into opportunities, and they're simultaneously enriching lives in the process. Throughout this article, we'll be looking at how these 9 startups are gradually making a mark on the music industry and helping artists.
Stage 11
"Re-imagining the music for the Metaverse".
That's the slogan associated with Paris-based startup Stage11 as they're forging a future where music isn't only consumed through audio and visuals, but turning it into something you can play and interact with too. Imagine being able to engage with a music video in a manner that is as immersive and tangible as a live concert, where you become an active participant, not just a passive observer. Well, that's among the plans of Stage 11 through using the faculties offered by the Metaverse.
For the past year, the topic of The Metaverse has echoed across all corners of the internet as it poses a new technological frontier. What I find interesting about Stage 11 is that the company was founded long before the Metaverse had shaken the zeitgeist, so this definitely tells us something about the company's foresight. In their Metaverse cutting-edge gamification mixed with reality technology is applied to ensure the audience becomes players and creators. The experiences would range from entirely virtual events to – and this is my favorite part - mixed reality performances are overlaid onto the physical world. Stage 11 goes a step and acknowledges the impact of blockchain technology as fans can unlock interactive NFT collectibles ranging from musical performances to digital fashion, virtual items, and mixed-reality filters.
To catch a glimpse of the work they've done so far and the artists they've worked with (the list includes Snoop Dogg, Ne-yo, David Guetta, etc), check out this video below:
Audius
Something that I think is quite frightening is the fact that we're gradually becoming desensitized to the revolting earnings that are paid to artists by major DSPs. The streaming revolution has transformed the fortunes of the music industry, not all earnings trickle down to the hundreds of thousands of artists underpinning that success. The way streaming platforms and record labels carve up revenue is unfair for all but a few mega-artists.
This is where Audius steps into the picture. The San Francisco-based company grapples with these challenges by empowering artists through decentralizing and democratizing the music industry by giving more money and control back to musicians. Since it's launched, it's onboarded more than 10,000 artists, integrated with TikTok, and garnered 5 million monthly users in less than a year.
Co-founded in 2018 by Forrest Browning and Roneil Rumburg, Audius revolutionizes the traditional music industry model by removing middlemen and record label barriers. Interestingly enough, artists' revenue is not determined by how many times a song is played - they get to decide how to monetize their work along with several other ways to earn. These include making it to the Top 5 Weekly Trending Track, Top 5 Weekly Trending Playlist, Top 10 Monthly API App, and first track upload after verifying their social media accounts. The crypto-powered music app helps artists monetize their work via its native cryptocurrency "AUDIO".
If you're curious, you're more than welcome to check our Stereofox profile on the platform as well.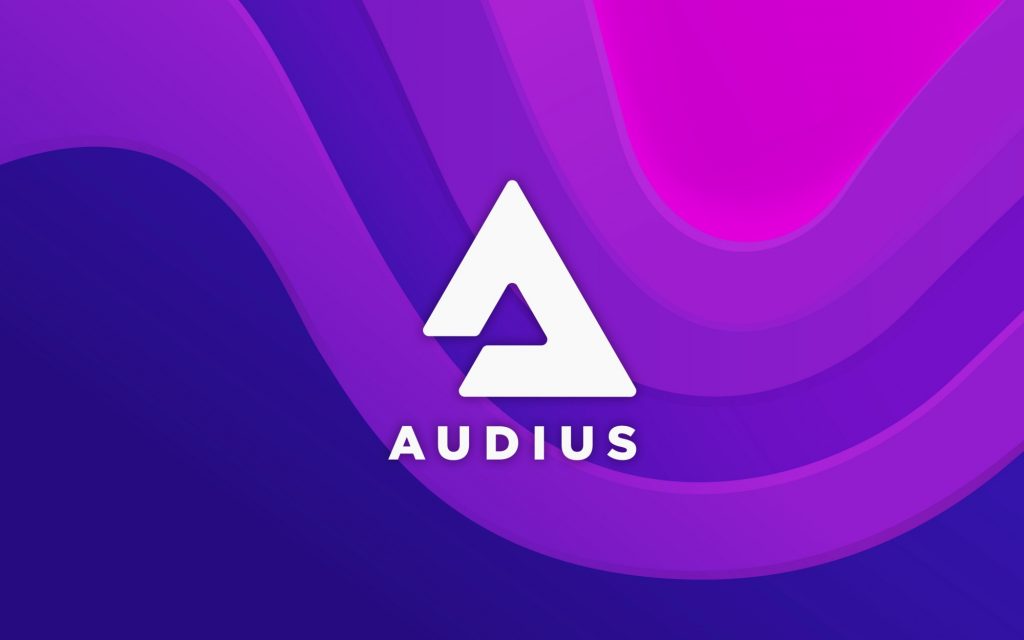 According to the co-founders, 90% of the platform's revenue will go to the artists directly. Compared to the general numbers in the traditional music industry, where only 12% goes to the artists, Audius allows them to earn a more reasonable pay. What I found VERY surprising is that Audius includes AUDIO token holders (artists and fans) in the decision-making process for the network. They can vote for or against any proposed changes on the platform.
Name me another music streaming service where this is possible, I'll wait…
Indify
With the digital era having so much of an influence on the music industry, it's doesn't come as a surprise that the importance of data has risen to prominence over the years – especially for A&Rs and music industry professionals. In this day and age decisions made by publishers, distributors and A&Rs on whether to strike up a deal with an artist isn't only based on gut feeling. Instinct is largely paired with a 'data-lens' as particular KPIs (Key Performance Indicators) of an artist are examined in an attempt to predict the trajectory of their career, or determining if the signing would beneficial for both parties.
Indify is a data-driven platform that was founded in 2016 with the aim of assisting music industry professionals to find promising artists early in their careers. They predict the next big thing by tracking plays, likes, and audience growth for any artist in their constantly updated library, then sending the highest performers to their clients. You know Post Malone, you know Khalid? Well, they were among the artists Indify discovered at VERY early stage (when Khalid was 17) and predicted their rise by virtue of the metrics.
Now, this is where it gets interesting. This is not a tool only for music industry professionals, artists have a lot to reap from this. Recently Indify has morphed into a platform that connects gifted musicians to supporting agencies such as funding partners, management, marketing, legal representation, and A&Rs. In the words of CEO Keshav Garg:
"Indify has a catalog of early-stage, emerging musicians that no other platform has. Our focus on identifying the best emerging talent early and connecting top talent with opportunities to be heard is what makes us unique."
The crazy thing is that contracts that are artist-friendly can also be arranged through the platform, thus also tackling the issue of artists getting taken advantage of.
Tracklib
Remember "Blurred Lines" by Robin Thicke, Pharrell, and T.I.? You couldn't go anywhere without hearing it upon its arrival. The track was conceived from the heart and minds of Pharrell, Robin and T.I. and not taken from anyone or anywhere else. Although believe it or not, the trio were slammed with a multi-million-dollar lawsuit for "ripping off" Marvin Gaye's "Got to Give It Up" – not only did they lose, they were also ordered to pay $7.2 million to Marvin Gaye's estate for copyright infringement. Do you know what this means right? If you're an artist and you create original material that's inspired by another artist, you can get sued for not even using a sample, but for emulating a vibe. Of course, this is an extreme case although the overall ruling sets a horrible precedent for music and creativity going forward.
I bet you're wondering what this has to do with this start-up. Throughout the years there has been a range of (unfair) lawsuits against producers over copyright infringements, and Tracklib stands tall as one of the answers artists need to bypass such legal issues. The Sweden-based company has established an extensive music library that's given new life to crate-digging albeit in digital form. Tracklib is a sampling service that hosts a library of over 100,000 songs that it has pre-cleared with rights holders, thus making it ever so effortless for producers to find and legally sample records from different eras.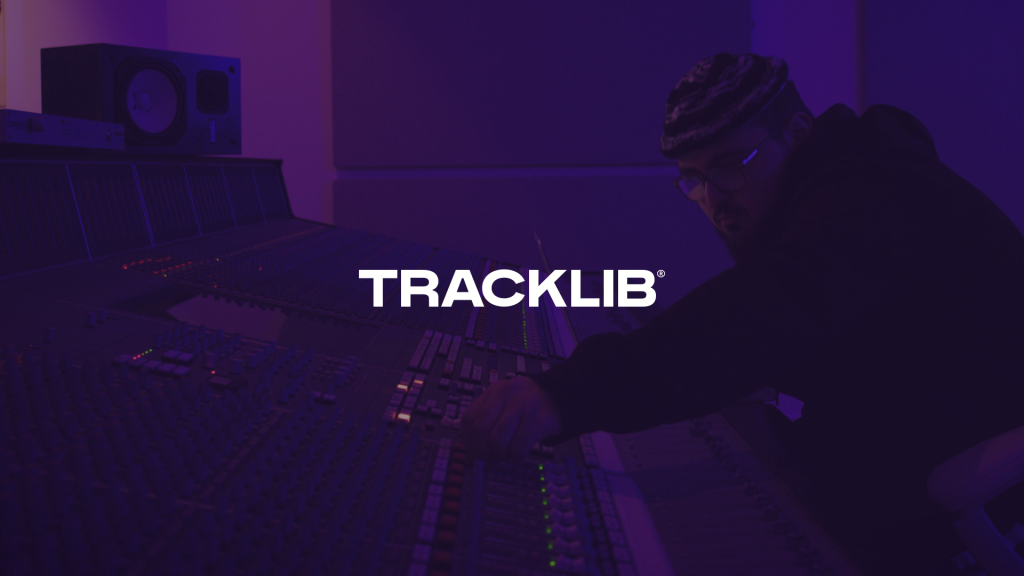 Essentially how it works is that artists would purchase the designated track they'd want to sample for $1.99. Although if they plan on releasing the track, they'd have to pay a licensing fee between $50 and $2500 depending on the category the sample resides in. The original artist/label/publisher also gets a royalty share depending on how long the sample appears in the producer's track. This has honestly made the process of sample clearances SO MUCH easier and straightforward to understand.
In a talk with Rolling Stones, CEO Pär Almqvist stated:
"When [rights holders] meet us, they realize that it's not about coming in and exploiting or opportunistically trying to find something here. Our true intent is to build new infrastructure in this industry and to partner with the people who own the music to create new life for a lot of the music."
Volta
At this moment, we've reached a point in the digital era where artists in almost any field are *somewhat* required to slip into the title of "content creator" should they want to see their following multiply. And with the rise of TikTok, Reels, YouTube shorts, etc, the plot thickens and simultaneously increases the pressure of having to go down one of these avenues. Although the artists who treat their visuals and branding like art instead of content are the ones who will most likely connect with their core audience. This next startup we're about to dive into called "Volta" acts as a bridge for artists to connect with their audience and a whole lot more.
If world-building is something that is important to you and your art, then you'll love this. Volta is an XR (extended reality) creation platform that gives artists and creators the ability to design and broadcast content that goes beyond the 2D screen and reaches into the Metaverse. It allows artists to use any audio source to automate various visual effects in sync with their music in real-time – for free. There is "Volta Create" which is their XR world editing software, and currently their working on Volta Live, which is their virtual reality application.
Another feature that is in the works from their team is 'Audience-Interaction', and here fans will be able to type in keywords into the Chat windows, which will in turn have effects on the world their view. Volta is for any artist, musician, DJ, or any other kind of creator who wants to create mixed reality experiences.
The company has also worked closely with British singer/producer Imogen Heap to shoot, record, render and stream her "Last Night of an Empire" video live in real-time. Plus, it's just raised $3 million from a group of investors that include Deadmau5, Dave Edwards (Senior Vice President of Audiomack), and Robb McDaniels (CEO of Beatport) to name a few.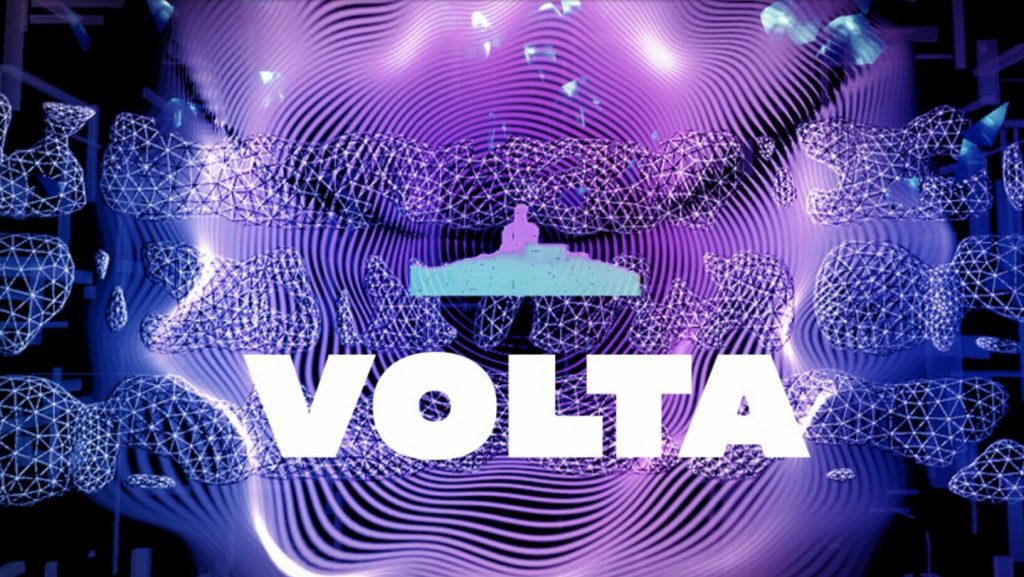 AIVA
"The algorithm..." That is the thing that artists seem to be hell-bent on serving with the continuously rising tide of music-related tech companies. However, AIVA (Artificial Intelligence Virtual Artist) ushers in a new narrative when it comes to artists' relationship with not only "The algorithm", but Artificial Intelligence too.
There is a commonality between a person who loathes AI, and an egregious xenophobe – they both think "their" jobs are going to become swiftly stolen. When people think of AI, a common misconception is the fact that these technologies are bound to replace human labor. There are many examples that disprove that claim, and AIVA stands tall as one of them, especially in the creative realm. In 2016, Pierre Barreau, Denis Shtefan, Arnaud Decker, and Vincent Barreau created an AI composer who goes by the name of "AIVA" and taught it how to compose classical music – an emotional art that is usually considered to be a uniquely human quality.
AIVA learned to capture concepts of music theory and understand the art of music composition by reading through a large database of classical partitions written by famous composers. After having listened to a large amount of music and learned its own models of music theory, AIVA composes its very own sheet music too.
Now you could be sitting there with your arms tightly folded and wondering to yourself. Why? Well, firstly before AIVA there wasn't a company that specialized in non-human AI music composition. Secondly, this serves as a tool to augment our creativity as the soundtracks are composed by AI, but the orchestration, arrangement, and production of the music require human intervention.
And lastly, AIVA's musical pieces help us create soundtracks for film directors, advertising agencies, and even game studios since it is the predominant style used in movies, games, commercials, and trailer soundtracks. I know this might sound like a far-fetched idea that belongs in the realm of the future, however, anyone and any artist is able to make use of AIVA to the point where it could be used to facilitate one existing creative process. If you're curious and want to know more about AIVA, this video is sure to point you in the right direction:
Encore
Let's take a stroll down memory lane. Remember Pokemon Go? Thanks to the app reaching mainstream consciousness ever so swiftly, that was probably most people's first encounter with AR (augmented reality). Fast-forward a couple years later and we're finally witnessing a coalition between music and the world of AR. It's my pleasure to introduce to you Encore, a live interactive music app where artists can create and perform in custom AR environments, essentially developing a stage show through their phones.
In a nutshell, Augmented Reality (AR) enhances your surroundings by adding digital elements to a live view, often by using the camera on a smartphone. The app was co-founded by Mr. Rager himself, Kid Cudi along with Hollywood Producer, Screenwriter, and Director Ian Edelman (President), and Technology Entrepreneur Jonathan Gray (CEO). Apart from democratizing the music industry, Encore is on a mission to help more creators make a living from their music by empowering them with new ways to directly monetize, engage, and grow their fan base.
These are among the features that heighten the app's appeal: firstly, fans can interact with the artist and other fans as the show occurs and before the actual performance in the digital lobby. Secondly, fans participate via micro-transactions in the form of a ten-cent 'clap', which can be used to watch live shows, chat with an artist, and interact. 'Claps' are split 80/20 between Encore and the creator, with 80% going to the artists. The more claps you have, the more money an artist is able to make – thus serving as another solution for artists to diversify their income.
Learn more about Encore here.
Qrates
There was a point in time when owning a vinyl player and collecting records went from a hobby associated with audiophiles and hipsters to a hobby picked up by almost any music enthusiast and their auntie. "Vinyl revival" is the name associated with the upsurge in vinyl records ever since 2007, with the boom happening in the early to mid-2010s. It's clear that vinyl is here to stay, and with this, in mind, we've seen a range of artists and labels make their foray into the world of vinyl pressing.
The truth is though, there is a range of barriers that make this process hard including the expenses, the risks involved, and finding the right manufacturer willing to cater to your needs.
A Tokyo-based startup called Qrates has taken the initiative to hear our cries and present a plethora of solutions for labels and artists looking to press vinyl. My first encounter with the startup was actually through their partnership with iconic producer Ta-ku as he championed their cause. The service allows artists and labels to pre-order vinyl from their fans before they actually press the vinyl, and this is done in SUCH a simple manner devoid of the risks generally associated with vinyl production. With Qrates you can press vinyl from 100 copies and pressing starts when the designated number of pre-orders are collected. Since the process is quite straightforward, artists can handle the whole process themselves and not via a third party, hence they don't have to pay extra expenses.
"Let's say you run a vinyl funding campaign of 100 vinyl copies. You can run it from 30 to 90 days and once it has been completed with pre-orders, we start the vinyl production. You can also self-purchase some copies at the pressing cost for yourself to sell at your shows or in your other stores. Right now the pressing turnover is about 12 weeks for 100 and 200 copies, 8 weeks from 300 copies and all quantities will be about 8 weeks from September 2015."

The above is taken from an interview with Qrates co-founder Taishi Fukuyama via DJbooth where they dive deep into the origin story and how their process works. I honestly can't neglect to mention that prices can be set by the artist and label, and there's also a multitude of color, transparency, and splatter options when it comes to getting the vinyl looking on point.
Our label is also a client of their services, so feel free to browse the collections we've put out together on our Qrates Stereofox profile.
And that concludes my list. Any other startups we should be checking out? Feel free to contact us or drop us a message on Instagram.
Cyanite
Cyanite is a company we've mentioned a couple of times in our podcast.
The AI-driven platform is any label's best friend when it comes to music tagging. As a label team, we go through hundreds of songs from our catalog while preparing it for Sync presentation. While this could be fun and often irreplaceable, at some point things get cumbersome. It's also very time-consuming and prone to mistakes.
The Berlin-based team, led by Markus Schwarzer, offers a number of solutions that would "offer the music and advertising industry the possibility to find the objectively fitting music to their desired emotional goal."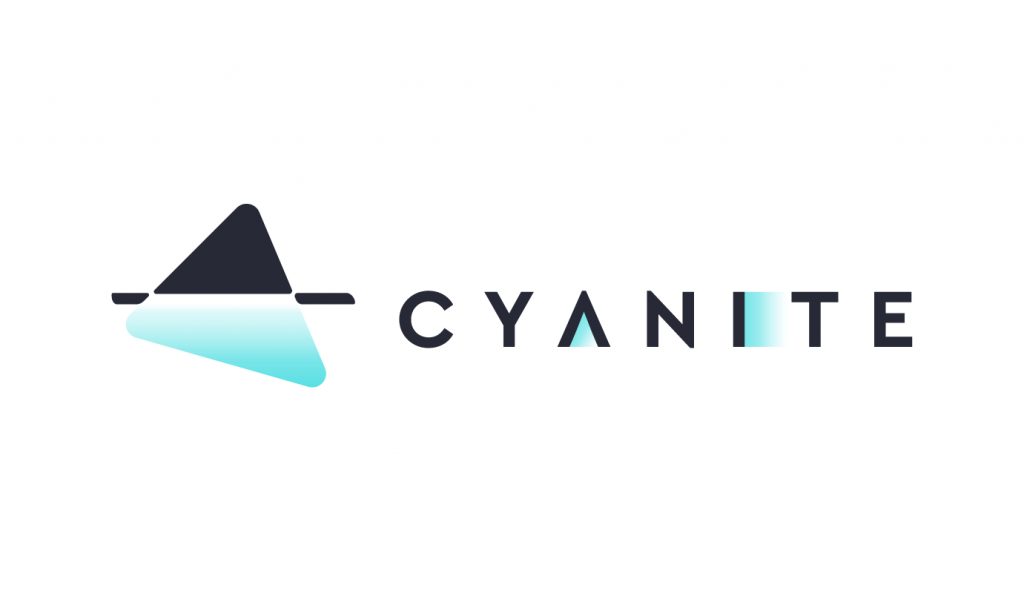 The platform offers search by audio and keywords, track analysis (BPM, Mood, key), and a beautiful data visualization option. We find it quite useful when preparing our music pitches too!
Tag and sort your catalog in minutes; we're 60x times faster than manual tagging. Cyanite can tag an unlimited amount of music with razor sharp accuracy and consistency.
A bold, but very true statement!