BBC Sounds' Focus Beats Show is a true radio gem when it comes to instrumental music and a personal escape from reality every single time they air an episode.
The show covers 2 hours of "handpicked beats and instrumentals to help block out distraction" and one of the key people to thank to is Olivia Swift - the producer behind the show who is part of Manchester's Reform Radio.
The platform gives a stage to both established producers and up-and-coming artists, including a few of our own label family beatmakers, which we would be forever grateful for.
I've been listening to all episodes since I discovered the show a few months back and it has always been a great source of happiness and new music for our own website. Ever since I've been curious to know what happens behind the scenes and what does a radio programmer and producer does. Olivia was kind enough to answer all of my questions and I hope you find this as enlightening as I did.
Hi Olivia, Can you tell me about your background and how you got into radio programming/production?
I have always been an avid radio listener and was quite obsessed with it growing up. I'm also from Manchester, UK and as I was growing up a lot of radio was moving from London to be produced here so I felt like it was something I wanted to be a part of.
I used to make my own very DIY radio shows and podcasts, and eventually started working at Reform Radio which is a radio station and production company, and that's where I started producing shows for the BBC!
You won the Best New Podcast Producer at the 2021 Audio Production Awards - what was your career path prior to this amazing achievement?
Thank you! I had been producing various podcasts for Reform Radio, a few of which had done quite well including one called Tough Talks which featured members from the LGBTQ+ community talking about difficult conversations they'd had to have, with the very people they'd had them with.
That podcast had won an award previously at the British Podcast Awards and then I was recognised at the Audio Production Awards later that year too! It was very exciting and I felt very proud of what I'd managed to achieve after just a couple of years of working in audio.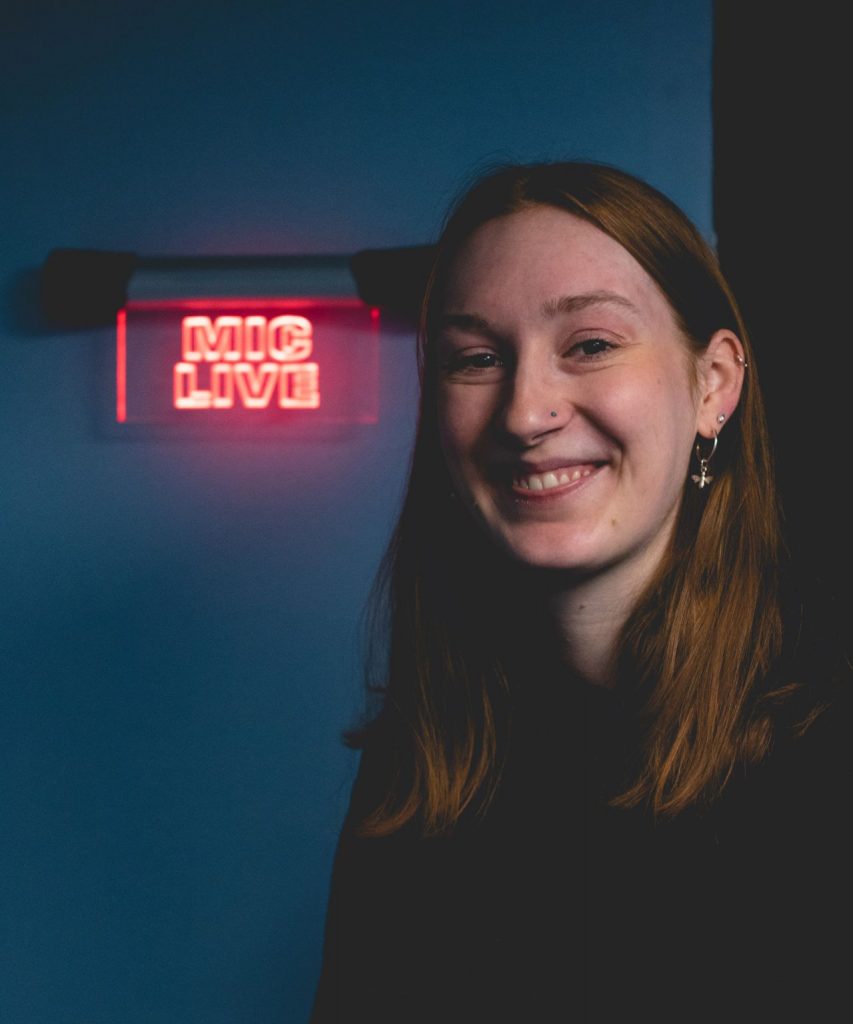 How would you describe the sound of BBC Radio 6's Focus Beats show to someone who hasn't listened to it before?
Focus Beats is a weekly mixtape of instrumentals and beats to help people concentrate. There's never anything too distracting so you can stick it on and get through whatever task you need to, be it work, study, or maybe a hobby you particularly need to focus on. But it's also never dull. I spend a long time looking for exciting emerging producers and beatmakers to put together a 2-hour mix of interesting tracks. You'll hear mostly brand new artists, with a sprinkling of tracks by legendary producers like Madlib, MF Doom, and Dilla.
Where and when could people enjoy the mindful 2-hour selection?
New mixes are released every Saturday, and you can listen on BBC Sounds (the website or the app) by searching Focus Beats.
What does your role as a radio producer/programmer entail? What are your day-to-day tasks and responsibilities?
It varies entirely depending on the show I am working on, but basically, it's doing everything behind the scenes to get a show on air. It will be programming music, connecting with labels to find out about the most exciting artists we could play, reaching out to guests, recording interviews, and then if it's a live show, getting on the air!
For Focus Beats, as it's a predominantly new music mixtape show, most of my day is spent searching through Bandcamp and music submissions sent to me at [email protected] to find great new music that I can play on the show - not a bad job!
What goes behind the programming of each episode?
I spend a lot of time and care finding the perfect music for Focus Beats each week. Not only does it need to be music that helps people concentrate, so not too distracting, but it needs to be interesting and not all too samey, so I spend a lot of time finding music that stands out to me by really exciting emerging artists. I'll reach out to artists I'm excited by and ask them to send me new releases. I'll connect with labels I'm enjoying and ask them to do the same. I'll also look through submissions sent to me by email and see what works from there. I'll find around 40-50 tracks during the week and then my wonderful colleagues Jamie and Mike will help me to mix it (they're real pros) so it sounds seamless and perfectly mixed, and then we send it off to the BBC so everyone can hear it!
What's the most rewarding feeling when it comes to producing this show?
Hands down, the most rewarding feeling is when I hear from artists that I've played on the show. I've received some amazing messages from artists who have never been played on a platform like the BBC before and they're so excited and grateful. That's what this show is all about - giving a platform to amazingly talented artists who are making great music (and helping people concentrate of course).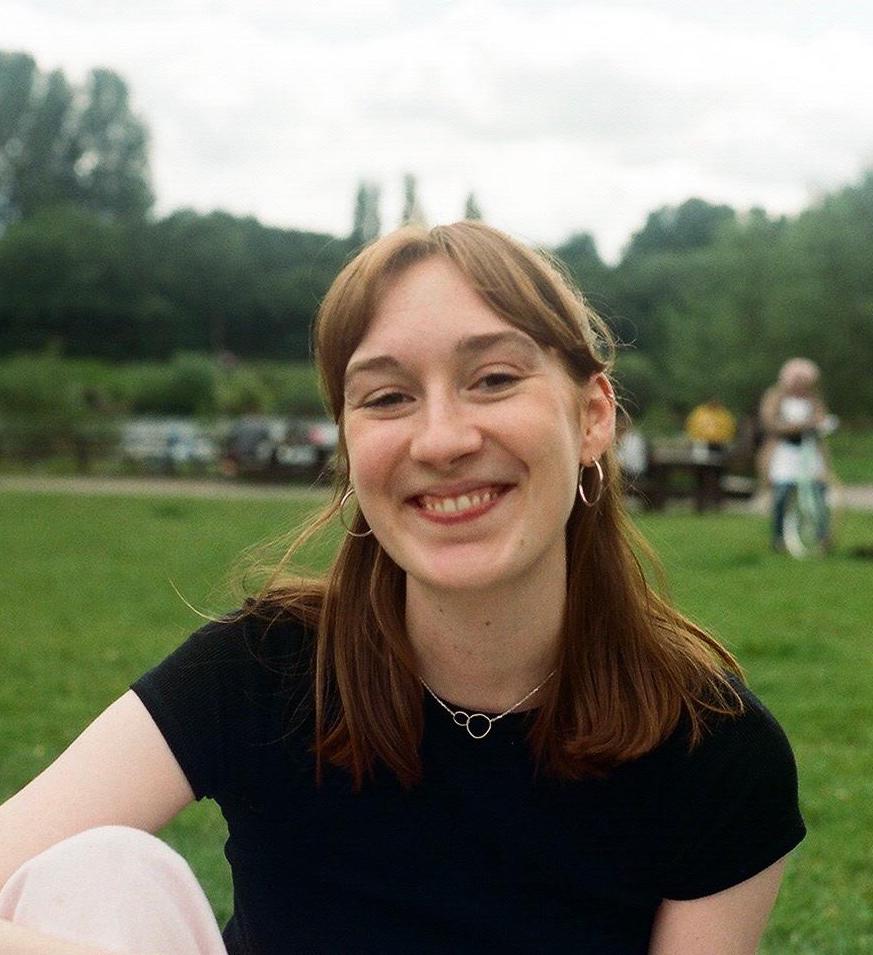 How do you decide what content to feature on your station? What factors influence your programming decisions?
On Focus Beats I'm looking for music that is beat-driven with no vocals (the occasional sample is okay!). It needs to be something that would help someone concentrate on a task, but also keep them engaged and interested in the mix. My biggest advice for any artists out there is to listen to previous episodes of the show to get a feel for what ends up on there, and then send me some tracks to [email protected].
You recently dedicated a special episode to the legacy of the one and only J Dilla, which was amazing. Do you think it's important to educate young audiences and make sure history is remembered?
That was one of my favourite episodes to put together. His back catalogue is just never ending! I think it's important to honour some of the greatest to ever do it, so we do have occasional Focus Beats shows dedicated entirely to legendary producers. I think it's important for people to hear the inspiration to a lot of the music that's being made now. But I also love that Focus Beats is mostly a new music show because artists like Dilla, or Madlib, MF Doom etc. have inspired a lot of incredible music that's coming out now. And I think a lot of artists I play will achieve that kind of legendary status in the future so we need to hear them too!
What should we expect from Focus Beats next?
There are some really exciting guest takeover shows coming up. We've already had shows curated by Teebs, Surprise Chef, and ELIZA, and I've got some really exciting ones lined up too so listen out for that!
What's on your personal playlist these days?
I have just been delving into the De La Soul back catalogue now that it's all been put on streaming platforms! My favourite artist at the moment has to be a British artist called Miso Extra - she's a producer, singer, and rapper and is so incredibly talented so I'm following her quite closely. But on a very different note, I recently came across this French artist called Fievel Is Glauque that I've been loving - they're quite experimental at times and I've been really enjoying discovering their 2021 album. Also been listening to a lot of Kassa Overall and The Cranberries, so all over the place!
You can follow Olivia on Twitter at @OliviaJASwift.