This week really blew up with awesome new tracks by rad artists. Instead of biting on just one, I though I'd share a healthy salad of nutritious tracks for you to digest over the weekend.
Disclosure - "Holding On" ft. Gregory Porter
Though I was dismissive about their debut album Settle, Disclosure's latest releases might convert me into a believer. "Holding On" skates on the verge of commercial dance-pop, but it sounds fresh and summery so I ain't mad at the Lawrence brothers. This week they released a pretty cool video for the track - a digital "1984" with a pinch of "Carrie".
Beach House - "Sparks"
Beach House have always had a unique sound, but now they have shifted from dream pop to kind of a melancholic shoegaze that is absolutely brilliant. All that sweet distortion...perfect for a chill summer evening.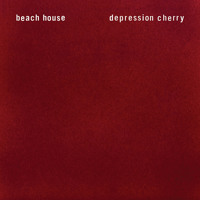 Sub Pop
Beach House - Sparks
Beach House - Sparks - Sub Pop
05:21
Nicolas Jaar - Nymphs III EP
Yet another magnificent new Nicolas Jaar material was released for streaming this week. The 12" Nymphs III is a two-track EP - on side A is the dark and tense "Swim" and the B side is the delicate, almost improvisational "Mistress".
Air Waves - "Milky Way"
I am so happy to hear something new from Brooklyn-based outfit Air Waves. With its subtle melancholy, "Milky Way" might not be the banger of summer 2015, but it sure is adorable.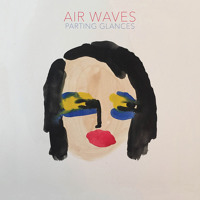 Western Vinyl
Air Waves - "Milky Way"
Air Waves - "Milky Way" - Western Vinyl
03:46
Panda Bear - "Crosswords" (Pete Rock Remix)
The panda of the Animal Collective is by himself a majestic electronic creature. But when together with DJ, producer and rapper Pete Rock, the result is funk and swagger. Panda Bear will release the PBVSGR Remixes EP, including this remix next week .
Prince - "HARDROCKLOVER"
Prince and his latest baby-making track prove that to The Artist relevance comes with no struggle. Doing what he does best - making women scream with the help of his guitar, Prince schools rappers and R'n'B singers in the name of rock'n'roll.
Ben Browning - "Friends of Mine"
In the sea of blazer-wearing slick-back-haired indie-via-electro-pop artists, Cut Copy's Ben Browning is the one that I can pick out. Though a bit predictable, "Friends of Mine" has a classy feel I really dig. Perfect for a preppy summer.
Kendrick Lamar - "Alright"
Kendrick is weird, socially aware and depressing to the max in this cocktail of poetry, jazzy sax, electric bass, and Pharrell vocals.