Back in 2016 a novel sub-genre arose from the corners of the internet and eventually infiltrated the clubs to become the "all-permeating sound of the underground" according to FACT Magazine. I'm talking about lofi house, and it makes sense to start here when introducing the lauded U.S.-based electronic producer Baltra. He stood tall as one of the leading figures of the genre with the internet sensation "Fade Away" marking the beginning of his ascent in 2016. However, if you hear any of his work from recent years, you'd be shocked it's the same artist.
Not only did Baltra begin DJing internationally after his newfound fame, but he gradually crossed the borders of other genres too and landed up tinkering with disco, UK garage, ambient, IDM, breakbeat, and even filter house. His versatile yet unorthodox production style has led to numerous high-profile remixes under his belt – artists like Unknown Mortal Orchestra, Gus Dapperton, Jacques Greene, Totally Enormous Extinct Dinosaurs, and many more. Lately, Baltra has been honing in on his own distinct sound of breakbeat and UKG, and he predominantly flaunts this aesthetic across his latest mixtape Where I End. It seamlessly juxtaposes irresistible party starters like "Tell Me" (dubbed one of his "most memorable tracks" by Resident Advisor) alongside ethereal downtempo textures made for the quieter corners of the club.
Throughout this interview the renowned DJ and producer not only opens up about the themes associated with this project, but we also learn about his past struggles to get where he's at today. You're welcome to dive into Where I End through the link below:
Something that I think comes as a surprise to many of your fans is the fact that you used to work in finance. How come you stuck with it for so long, even after you felt unsatisfied with where your life was going?
Yeah, it's quite the surprise to many, and it's a time in my life that I can look back upon now with no qualms even if it wasn't the case at the moment. My time in that world only lasted about 18 months, so I don't view it as time lost but rather as experience gained and lessons learned. I honestly thought I might be able to save a bit of money before exiting on my own terms but didn't stay long enough to reach that point.
In which ways did your life change after "Fade Away" and "O'Neal" reached millions of views?
As "Fade Away" and "O'Neal" began to stream well on Youtube and Soundcloud, show requests started coming in from Europe (even before State-side), and before I knew it my international touring career was about to begin. I was working a retail job at the time with the intent to normalize my schedule inside and outside of work. Rather than late nights with little structure, I had a fairly set schedule (that still allowed for many productive late nights) that was much more conducive to working on music in a pressure-less environment which allowed me to discover my sound. Once things started taking off and I began to travel for shows fairly often, requesting days off from work felt more like an inconvenience to my employer. That's when I realized I was going to be producing music and DJing full-time.
You have a substantial amount of streams across platforms, you've cultivated quite a loyal fan base, and you've even toured extensively. At which point would you be able to comfortably say you've "made it" in music? Or has that already happened?
I'm still trying to make it (haha). As I am my own harshest critic, I don't think I'll ever be satisfied with where I am. And as long as I have that hunger and passion, I'll be sure that this is what I'm still meant to be doing. I don't see that changing in the foreseeable future.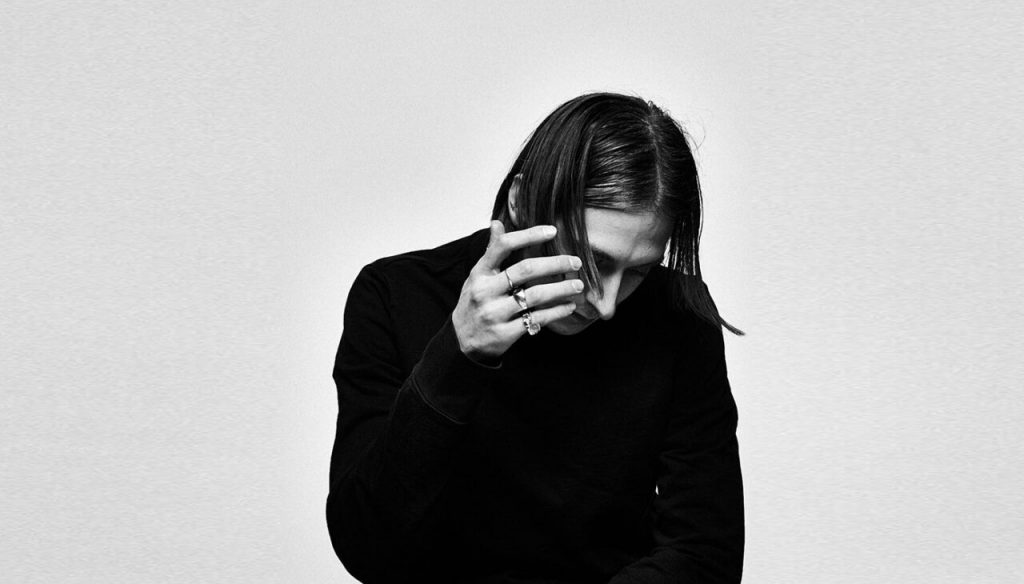 What do you miss most about the 'Lo-fi house' era? And why was it important for you to break out of being solely known as a 'Lofi house' producer?
I miss the camaraderie and support that was being shown in the "Lo-fi house" online community, and it was great to see it spread to IRL situations as everyone began to cross paths. Many of us have become quite good friends since, so this was a time in my life that I'm very fond of and very grateful for.
I think being pigeon-holed in any creative field can feel quite limiting via perception. I've never been one to produce music with tunnel vision – my musical taste and my influences span far & wide, so it would be quite disingenuous of me to not try and evolve my sound and become a better producer as I gain more knowledge and experience.
What were some of the life events that occurred that influenced the sound of your latest mixtape Where I End?
It was a combination of lost identity, family illness, and the sobering reality of the finite nature of relationships.
You've mentioned that thematically, Where I End essentially revolves around boundaries and reclaiming governance over our own lives. Why did you feel like it was necessary for you to make a project centered around these themes?
It was something I was experiencing personally at the time I was making Where I End and I felt these feelings were best expressed and shared through sound. I think these themes are more commonplace than we consider and sharing the emotions that come with them might be helpful to others experiencing something similar.
One of the stand-out gems here is definitely "Wabi-Sabi" and I think it beautifully captures your relationship with imperfection. What is it about imperfection in music that you find so fascinating?
Thank you! For me, the "magic" often happens when I've messed up somewhere (haha). But I like to compare the feeling you get when listening to something over-produced and almost sterile versus listening to something recorded on the first take, overflowing with emotion even if raw in regards to sound quality. This is part of why I love going back and listening to demos of now-famous songs of yesteryear as they become publicly available. It's amazing to hear the first ideas (and sometimes mistakes) and the excitement behind them before they were studio-produced for a widespread audience.
What drew you to UKG and Breakbeat? The rhythm section of most of the tracks on Where I End is really influenced by those genres.
I'm aware that most of my music is recognizable by melody and feeling, but whenever I'm working on something new I take the most pride in the groove. There's a lot more you can do and play with when you have these pockets in the beat where things just open up and have more flavor. I've made some tracks in the past that were breakbeat or breakbeat-leaning, but this release is the most I delved into the genre to date – just wanting to put my own spin on it. I've played a bunch of breakbeat and UKG in my sets over the years, so it's nice to have some of my own originals to be able to incorporate now as well.
How are you trying to make people feel, or what kind of space are you wanting to put people in after they've experienced the project?
I'm really just trying to share how I felt during a trying period of my life, one where I felt like I was struggling to regain autonomy in my life. I guess I hope that after listening to the mixtape people can relate to the emotional depth in some way and walk away feeling empowered along their own journey.
I noticed that this was released via your own label '96 and Forever'. What made you start your own label, and what has running a label taught you about the music industry?
I started the label years back just as a platform to self-release my music and to have full creative control. I feel like I've gained a wealth of knowledge about the physical and digital realms by having done so, and I'm only learning more with each day that passes. We're always moving into new territory in regards to how music is consumed, so the distribution aspect remains super important to both artists and the listening audience alike.
With where you're at in your career now, how do you generally deal with disappointment and letdowns compared to when you first started?
The ups-and-downs have gotten a lot easier to deal with the more I've gotten to know how the industry works. When I was green and just getting started, I was overjoyed with excitement so the pendulum swings of emotion were quite vast – the highs were super high but were complimented by the lowest of lows.
Despite being my harshest critic as I mentioned before, I try not to be "too" hard on myself these days.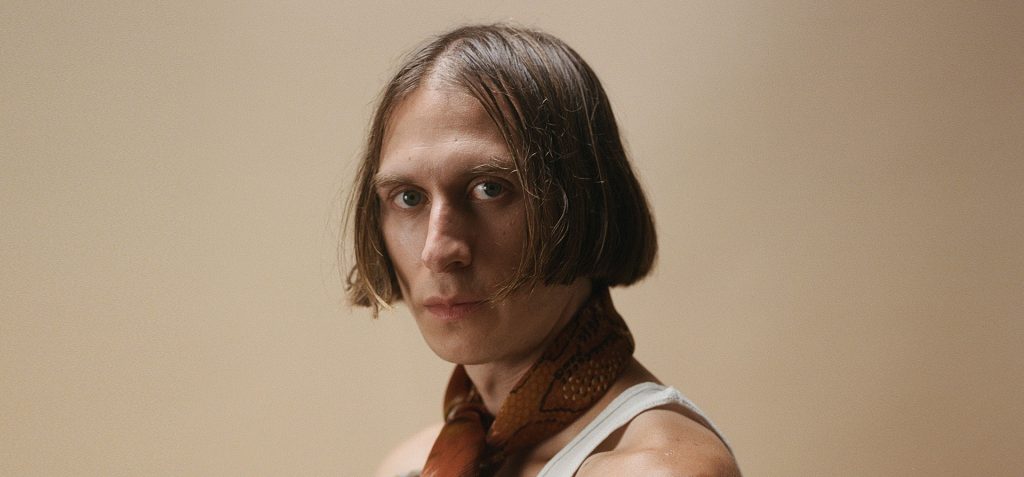 Something they don't usually tell you about DJing is... (complete the sentence).
You need to be conscious of your bladder depending upon the duration of your set!
Okay so, 1) an artist/band you'd love to collab with 2) an artist you think would be great to party with 3) an artist you would love to spend a week with in the studio. You're welcome to select artists who are dead/retired.
1) Bono
2) Lil Uzi Vert
3) Mike Millrain