There is a good chance you might have discovered the world of Chris Luno through his enchanting DJ sets on YouTube. It's his loveable charm, exquisite taste, and stellar locations that have millions of people returning to his channel to experience the unique vibes he supplies. What's interesting though is that he managed to not only build a channel that boasts more than 270k subscribers, but he has also claimed his spot as a rising star in the melodic house realm all whilst doing music on the side and seeing it as a hobby. Previous releases on Purified (Nora En Pure's imprint), Kittball (Tube & Berger), and Songspire have propelled his career as a producer and has shown off his 'groovy' style of Melodic House. If you've never heard Chris' work as a producer, the 2020 release "The Ride" serves as a wonderful introduction.
Despite having a range of projects he's involved in, he has actually dived full-time into music recently and we're excited to see how this will impact his creative process and output going forward. There were a number of lessons the German producer and DJ discovered to get to where he is today and in this interview Chris shares some key lessons from his come-up, his idea of a flow state, and so much more.
Q: Many know you for your enchanting mixes on YouTube that you started uploading in 2020. Although before we dive into that, how would you describe your journey as a producer for those who don't know your story?
Big thx for having me! My story as a producer is very intuitive. First I burned my favorite tracks on CD's to listen to in my mum's car in 2014. Then, I wanted to level this up, so I started to get into djing. After doing it for a year, I felt so inspired by one track, that I wanted to try out building my own tracks. Then, after my studies in the Netherlands, I had to do a compulsory internship, which I did for Deep House legends Tube & Berger in Germany. I spent many nights next to them in their studio in Solingen, working on marketing and management topics, while they were working on tunes. Then, during the daytime, I was using my newly gained knowledge and drizzled it into my own tracks.
Q: What were some of the key lessons that have stuck with you from your experience DJing and hosting events in the Netherlands after leaving your hometown of Mainz?
I think that 80% of a professional artist's work is marketing, especially in the beginning when everything is DIY. Being able to create video teasers, design basic graphics, and also know one or the other social media trick is essential to reach people, turn them into fans and gain momentum. So if you want to have a sustainable DJ career, start producing your own music and learn to express yourself within the fields of graphic, video, and social media especially.
Q: You seem like the kind of person who regularly moves from place to place. What is it about this nomadic kind of lifestyle that appeals to you?
I got my first dose of traveling when I did my exchange semester in Bali and Bangkok. When I came back to Germany after 6 months, I felt a little out of place. I recently was in "The Happiness Museum" in Copenhagen, they said that being in an environment with good weather improves happiness drastically. I can only agree and since my job allows me to travel, it's a no-brainer for me.
On YouTube my traveling looks way heavier than it is though, as I'm usually recording many videos in the same location, or even on the way there. I was in Greece for 6 days and recorded 5 streams. That was half a year of content haha.
Q: Even though you've come far in music, you have previously mentioned that music is still a hobby for you and you're doing it on the side. Apart from music what other projects are you working on? And do you not fear spreading yourself thin by juggling multiple passions?
Wow. I remember when I said that in another interview 2 years ago. Actually, I quit my job 5 months ago and am doing music full time now haha. It's relieving to be able to focus on this thing completely now.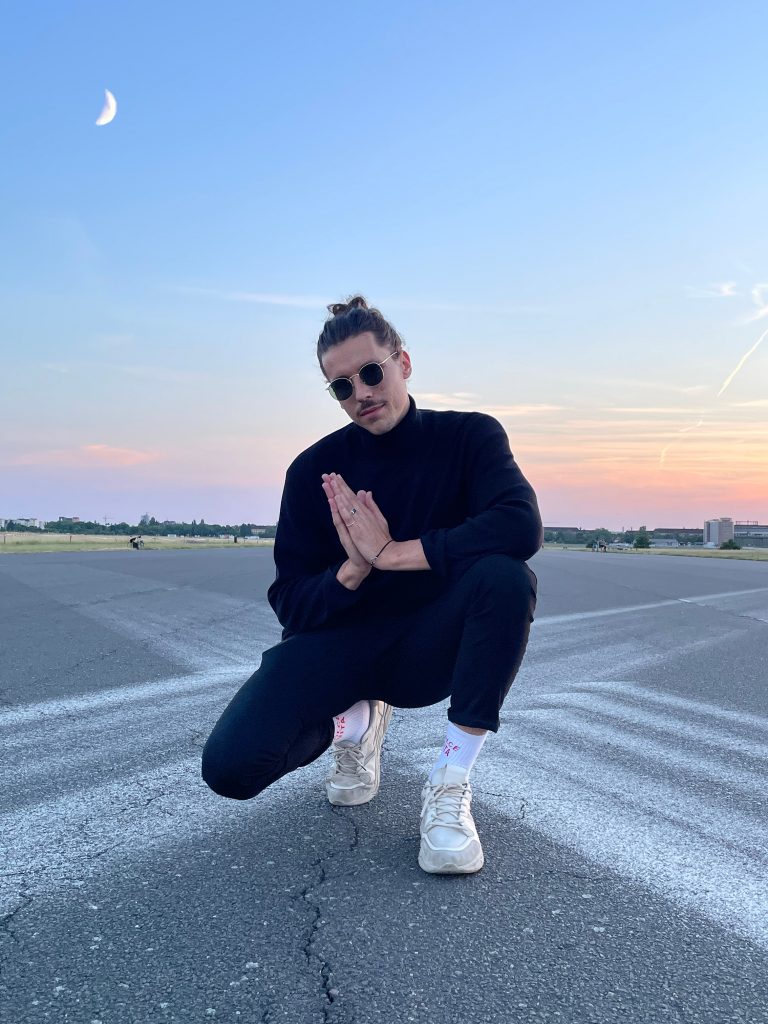 Q: At which point did your mixes on YouTube begin to gain traction, and how did the success of your mixes begin to change parts of your life?
I was putting out videos on Youtube mainly because I was bored of DJing alone, and I saw my turntables collecting dust. I figured that it was a cool project to start recording my vinyl mixes and spreading them to the world. No one really watched them for half a year, but I still blasted out the sets, because I had so much fun doing them. My mind was blown when I reached 50k views. I told my parents, my friends, my grandma, and my girlfriend's grandparents. Everyone was happy for me and also a little confused.
But my life started changing after I got recognized on the streets of Fuerteventura during a holiday. Me and my girlfriend were so stoked, she forgot to breathe and I think she cried a little. I saw myself from the third perspective and forgot how to speak English. I'm still chatting with that dude regularly.
Q: What would you say has been your absolute favorite part about creating the DJ mixes?
It has to be sunrise sets. Waking up to an orange sky, starting to mix, having a coffee in between, dancing, and getting goosebumps by the tracks I found the night before.
Q: How would you describe your flow state and what generally puts you in a state of flow when you're working on music in your studio?
I'm writing this while sitting in a Cafe in Uluwatu, Bali. Listening to Reggae, forgetting the time, and vibing alone. Here's the recipe: time is flying when you're having fun. We achieve a flow state, when the task is challenging but achievable. Creating music is exactly this. Not all the time of course. Arranging is a pain in the ass for me for example haha
Q: At this point in your journey, what are some of the challenges you face as a DJ and producer respectively?
I'm in the transition phase of bringing my mixes offline as well. I have shows lined up and one challenge here is to serve both worlds and be able to find the time to maintain the posting schedule and release schedule.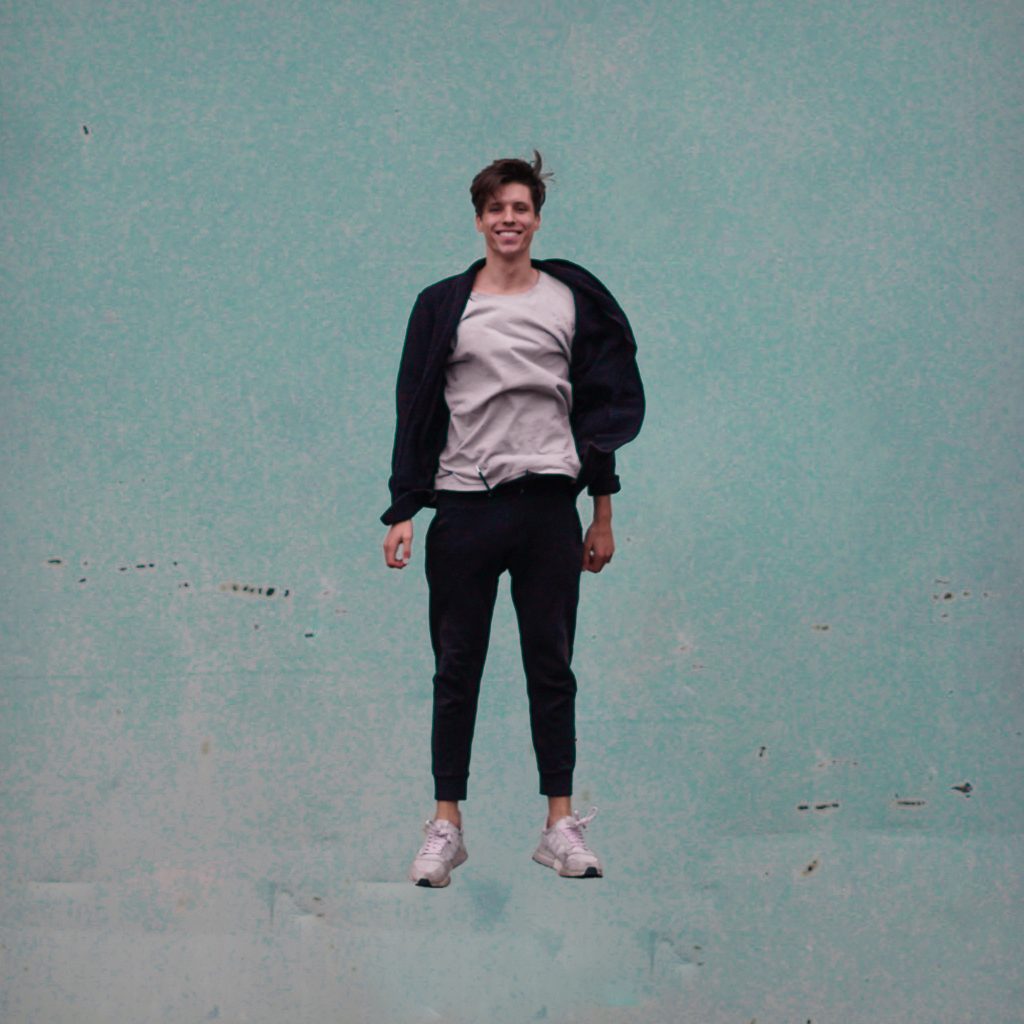 Q: In your opinion what are bad recommendations/advice you commonly hear when it comes to DJing?
Many big DJs are only playing the newest music and have a standard of not playing tracks from a few years back. I think that's weird, I love digging through back catalogs of artists and finding gems that are timeless.
Q: I'd love to know what being present and being in the moment means for you.
Take a deep breath. Noticing the sounds around you. Straighten your back. Now you're here :)
Q: Okay so, 1) An artist/band you'd love to have a D.M.C (deep meaningful conversation) with 2) An artist you think would be rad to party with 3) An artist you would love to spend a week within the studio.
1) Haftbefehl from Germany
2) Patrick Topping
3) Marsh