In the heart of the melodic side of the electronic music realm stands a luminary whose been immersed in the scene for over 10 years. I'm talking about Dosem, a veteran DJ and producer hailing from Spain, whose artistic ingenuity has left an indelible mark on the global music stage. Over the years he's gain recognition for has gained recognition for his melodic and atmospheric sound, blending elements of techno, progressive house, and electronica. And if you don't recognize him from his distinct sound, you might be familiar with his notable tracks such as "Runnerpark," "Beach Kisses," and "Projection" (released on Toolroom).
Dosem's prowess extends beyond the studio. He has also performed at renowned music festivals and clubs around the world, showcasing his energetic and immersive DJ sets. It's safe to say he continues to be an influential figure in the electronic music scene with his unique style and productions. The new releases "Blue Marble" and his Amethyst EP are a great example of that sentiment. In this interview, we spoke to Dosem about the making of "Blue Marble", loneliness during touring, his come-up, and much more.
What were some of the early signs in your childhood that you'd end up doing music?
I have always been passionate about movie soundtracks, especially those with electronic music synths like Blade Runner by Vangelis. Later I started to create my video games, producing my first songs and listening to artists like Mike Oldfield, William Orbit, Chemical Brothers, Leftfield, or Orbital.
What motivates you to keep going at this stage of your career compared to when you first started in the early 2000's?
Stay up to date.
New music and exclusive updates in your inbox weekly.
I use music production as personal therapy. It's an inner impulse, and I must somehow translate it to the outside. I make the music I want to dance to in a club myself. The beautiful thing about electronic music is that it feels almost infinite since new technological innovations, instruments, and sounds are always coming out.
Something I find quite interesting is the fact that when you were younger, you were really into video games, and later that overlapped with your fascination with sci-fi. What is it about sci-fi that interests you, and how has it influenced your sound?
I am intensely interested in the future, especially at a technological level. Things not many years ago could seem inconceivable, but now we have entirely normalized them. Electronic music also has that futuristic component due to the technology link, and it goes very well with science fiction movies. That is why it has always been a great source of inspiration for me and an essence I like to maintain.
Out of all the gems that you've released, which single would you say was the one that changed everything for you upon its release?
Thank you. Probably "Beach Kisses", although later there were some releases like my album City Cuts on Suara or "Projection" on Toolroom that had much weight in my career. Recently I've also got releases on Anjunadeep, like "Extraction" and my collaboration with Tinlicker, "Hypnotised", which had a great reception from the public.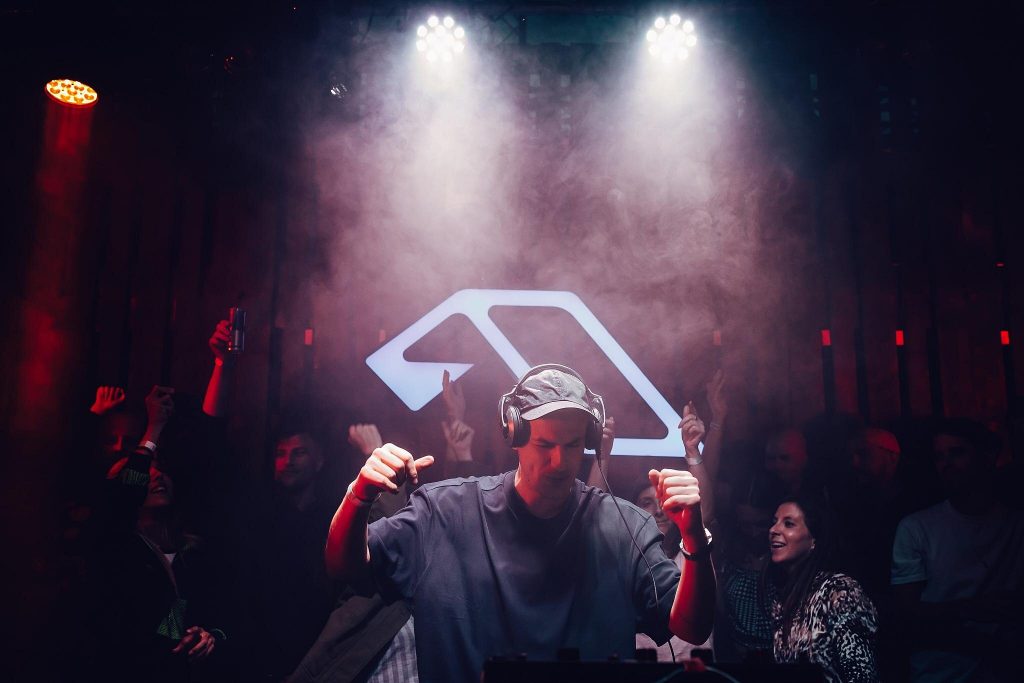 What was going on in your life during the creation of your latest singles "Blue Marble" and "Door to Door"? And how did those life events have an influence on their creation?
I had been in contact with My Friend for some time. Their music had always seemed fantastic to me. We started discussing the idea of collaborating, and when we met in person, there was an excellent connection. So working with them has been easy and inspiring.
From those two singles, it seems like there is quite a deep and emotive allure that emanates from "Blue Marble". In which way does the name relate to the themes around the track?
They chose the name of the song of that track. I like the feeling that music can connect with people from different cultures worldwide, and each one will interpret it in their way, live it in their way, and have distinct memories of listening to it or dancing to it.
What is it about the relationship between you and My Friend that makes you guys work so well as a production team?
For me, working with people with an open mind and good vibes is essential, where everything flows. I'm sure we'll make more songs together.
What does DJing give you that producing music can't?
The way I see it, they are interconnected and part of the same story. I imagine myself playing and dancing to the song when I make music. And after a set, part of my brain is already thinking about my next studio session.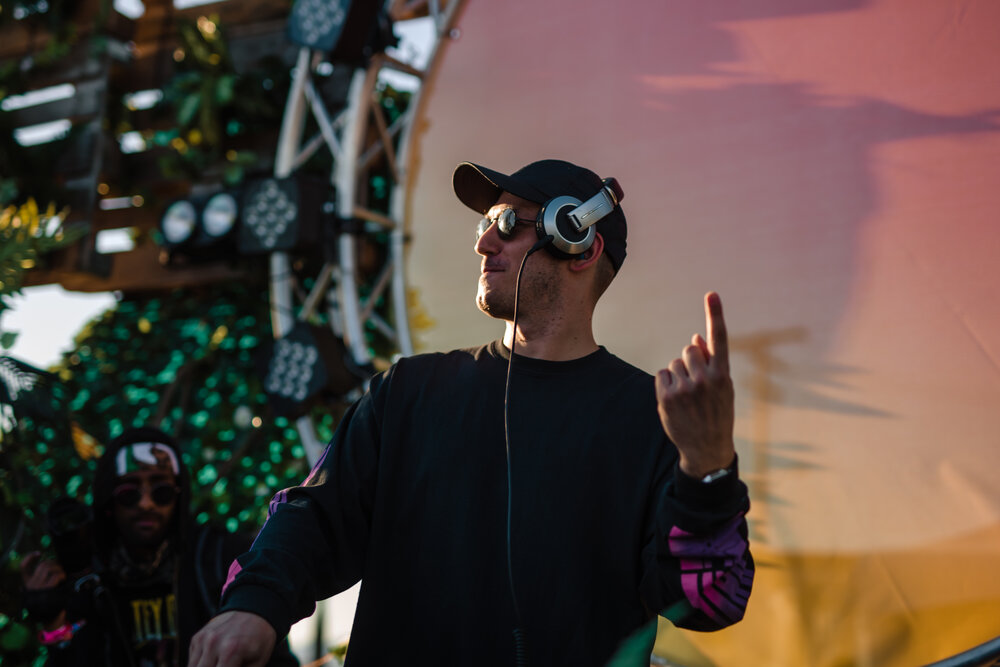 Since you travel often to play gigs, how do you usually deal with moments when you're feeling alone and far from home?
I meditate, write down ideas, rest as much as possible when touring, and watch series, movies. I am also constantly communicating with my family and friends and new ones I am making around the planet. It is a lifestyle with many contrasts, but if you approach it professionally and gratefully, you learn to relativize the ups & downs. I'm privileged to have continued to work on what I love and connect with so many people worldwide. That feeling puts me into perspective all the time.
How is your music and performances received in Spain compared to the rest of the world?
I love playing in Spain. People love to give it all on the dancefloor here. It's one of the best places to play in the world, and the club and festival circuit is incredible. In my first years as an artist, I traveled all over the country several times and have unforgettable memories. Nowadays, I am performing much more abroad, but when I have the opportunity to play here, it is a beautiful feeling.
What's an area in your craft where you're feeling unsure about and really looking to improve on currently?
As an artist, I always feel the need to keep improving. Over the years, you learn to gain confidence through the ups and downs, pick yourself up when you fall, and keep gaining experience by working hard. The entertainment industry is very connected to technology and evolves quickly. It's a continuous process because your technical knowledge today might be useless tomorrow. One of the keys for artists in the future will be the capacity for resilience with the challenges related to technology, new forms of communication, and artistic expression.
Find more on this in our Discord