According to my Recieptify, the track "October" by UK-based duo Icarus is the 6th most played track on my Spotify account. It's also the track that welcomed me to their fascinating take on Electronic, House, and UK Garage. This is carried out in a manner that keeps listeners continuously surprised and immersed thanks to their emotive brand of electronica, and their 2020 album Unfold is a GREAT example of this sentiment. Since that release, we've seen the duo go on to sell out venues on their tour, release with prominent labels such as Anjunadeep, and even remixing the work of esteemed artists such as Jessie Ware.
The journey all began with two brothers (Tom and Ian Griffiths) in Bristol who shared a love for house music and desperately wanted to share that love with the people around them. This eventually culminated in Fly Boy Records, a label founded by the duo which has also been home to their string of recent singles – "Forever" and "Last Night Felt Like the Future". In this interview, Icarus shares with us the story behind these tracks, why they started a label, and much more.
Which areas do both of you specialize in respectively that make your production process as a team work so well?
​Both of our roles in the studio are pretty interchangeable - we both write, produce and mix our records. The way we've mainly been working at the moment is by starting ideas independently and then developing and finishing them together in the studio. We both quite often find that we hit a wall after the initial period of writing a new idea, when things are flowing instinctively and its exciting and inspiring. That's when being able to take the idea to the other person for them to get excited about it is really crucial. Hopefully, we're then able to finish the track together.
In which ways would you say growing up in Bristol has impacted your sound?
Stay up to date.
New music and exclusive updates in your inbox weekly.
We actually grew up North of Bristol, but we spent a lot of time here as kids/teens with cousins and extended family, as it's where our Mum is from. We've also been living here for over 12 years, as adults, so that has probably had more of an impact on us as people, as opposed to directly impacting our sound. It's such an amazingly creative city and obviously has a rich history of electronic music, but in terms of our sound, we've always wanted to create our own identity and just make the music we want to make rather than try to fit into a specific scene or genre. Bristol's a massive champion of independent businesses too, so that enthusiasm for DIY has probably influenced us as well. Of course, we hope that one day we might be looked upon in the same way as local legends like Massive Attack, Roni Size or Portishead.
Apart from the numbers and the incredible tours, what would you say have been some of the more personal milestones that have made the journey with music all the more worthwhile for you guys?
Getting support from our peers and people we look up to is massively rewarding to us. Seeing a video of someone like Solomun ending his set with one of our tracks or hearing Pete Tong play our music on Radio 1 is still a massive buzz for us. And to be honest, just being able to live off music is really rewarding, even if it's incredibly hard at times!
Congrats on the latest release "Forever"! There seems to be a slight Tech House influence here, and I'm curious where that influence comes from?
Thank you! We've been experimenting a lot in the studio over the past year and we've been really inspired by writing some harder hitting, bass driven club tracks. That's where the idea for "Forever" came from. We loved the mood that the melancholic vocal had about it, but wanted to pair it with something energetic and bold that could be played in a club.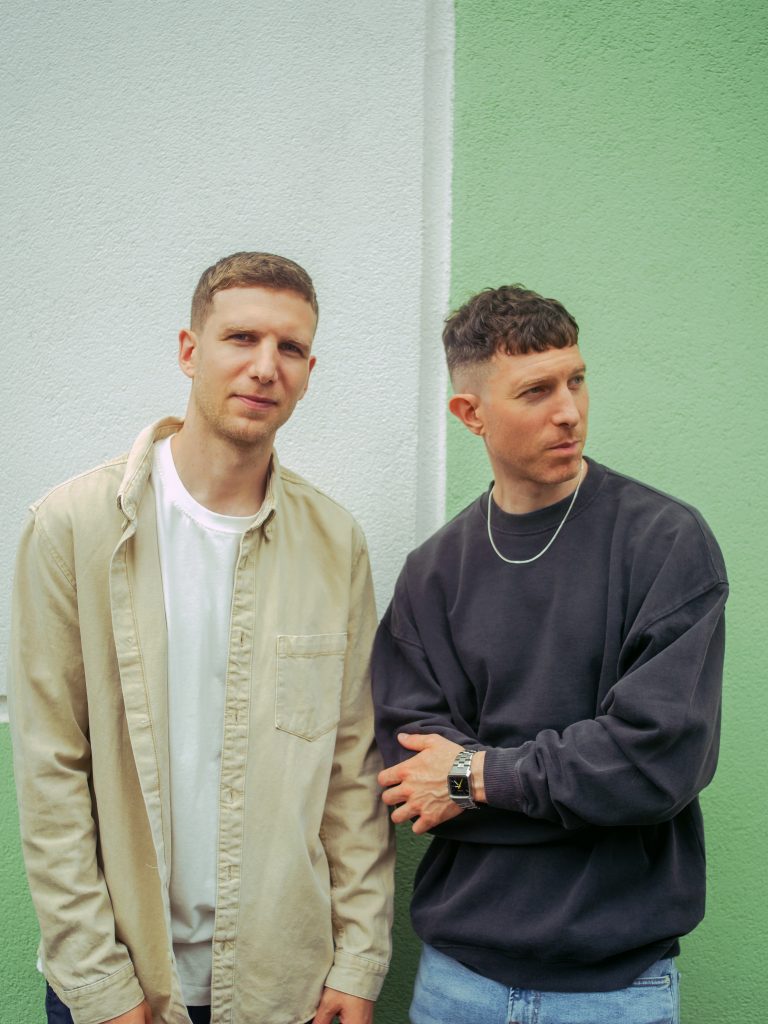 What kind of space and mood are you looking to put the listener in after they've experienced "Forever"?
The intro of the track is quite atmospheric before it leads into the lyrics "I don't wanna feel like this forever, I don't wanna be like this forever". It's quite somber from the outset but it builds into an energetic, more uplifting drop. The concept behind the track was to juxtapose those two elements but be left with an overall sense of positivity and energy.
"Last Night Felt Like the Future" is such a captivating title. How does that title encapsulate the narrative of the track?
The feeling behind this track is all about the excitement of what's ahead of you. This was the first piece of music we put out since the start of the year and we'd been working on a lot of new music that we are really excited about. The titled sums up how we're feeling about the next chapter of Icarus!
I noticed that "Forever" was also released on your own label Fly Boy Records. What did releasing with a major label for years teach you about the music industry? And what compelled you to start your own label?
We had an amazing relationship with FFRR/Parlophone and it was a happy home for us, for many years. We were fortunate to have the space to grow and make the music we wanted to make, whilst having the backing of an amazing team and infrastructure. Having finished our deal with them, we knew that our priority was to release music on our own label, for so many reasons. Retaining the rights to your own music is a huge factor in sustaining a career as an independent artist and something that we were very keen to do. We have been building the label for the same amount of time as Icarus has been going, and we definitely have a passion for developing artists and helping them grow. We're very hands on with every piece of music we release through Fly Boy and the label is an amazing way to meet and collaborate with other artists too.
I think this is a question many producers will appreciate - how do you prefer to start and build a song? Is there generally a pattern you like to follow?
We don't really have a formula when it comes to writing as such, but if we have a clear idea that we want a track to work in a club, it needs to follow some sort of structure that will make sense for that environment.
Rarely these days do we sit down to make a track having no idea where it's going to start from. There usually needs to be some sort of meaningful starting point to the idea, maybe that's a particular sound we've made, a vocal we have lying around, or it could be a new production technique we've just discovered and want to experiment with. Having some sort of direction in mind early on usually helps our ideas progress quicker, but the direction can often shift and develop into something new before its fully finished.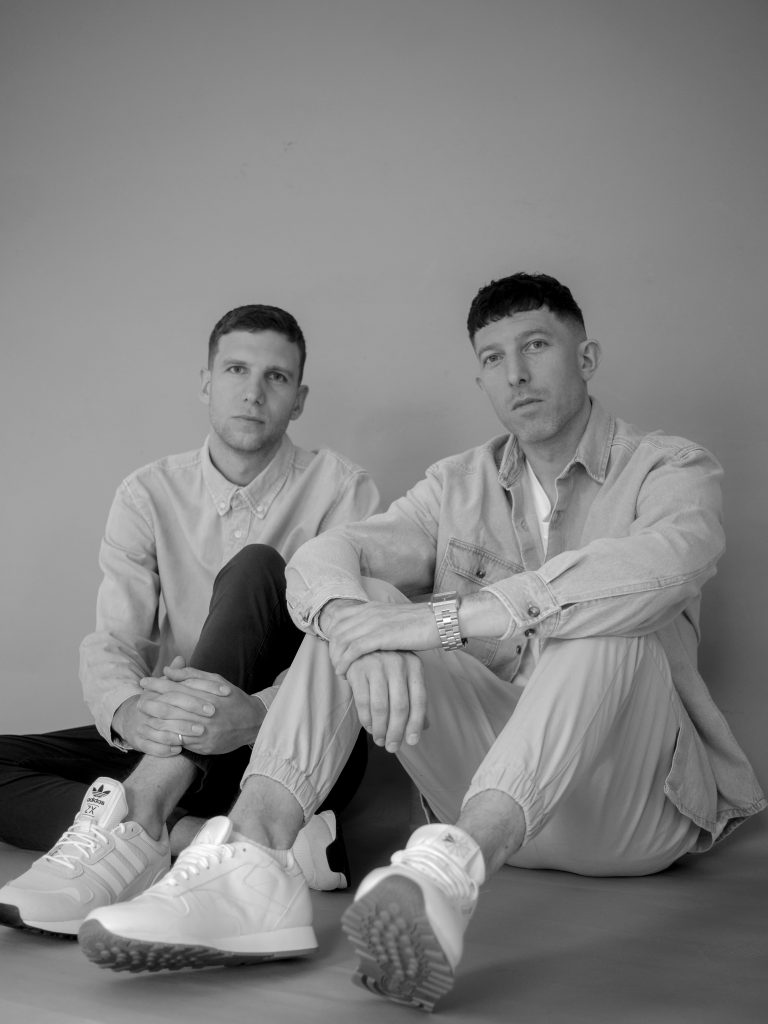 What are your thoughts about minimalism and constraints, and in which way do you incorporate those into your craft?
It can be pretty overwhelming with the number of tools we have at our disposal to make music with nowadays. Limiting yourself to a couple of synths or a sampler and a handful of plugins is a really good way of pushing yourself creatively and is something we're trying to do more of.
It definitely helps to have restraint and focus when writing as well, as it's so easy to bury good ideas under layers that aren't really necessary. It's easy to get attached to lots of different parts because you've made them, they're personal and you really want them to have a place in the track, but we're constantly asking ourselves what the most important parts of a track are, and stripping things away to highlight them. Those other parts that might not make the final track are often starting points for the next piece anyway.
What was an album that made you rethink what's possible in music, and how did that influence reflect in your work?
Ian: There are so many I could choose from for varying reasons, but a good example would be Immunity by Jon Hopkins. The amount of movement and expressiveness he manages to get into his music has been a big inspiration and something that has influenced sounds within a number of our tracks. Learning more about his processes and how far he takes his ideas from the initial sound to what ends up on the record is fascinating.
Tom: I'm going old skool and choosing Pendulum - Hold Your Colour. I was heavily into DnB at the time, and just getting started with DJing and producing. This album absolutely blew my mind. And very nearly blew the windows out of my Vauxhall Astra too! The level of production was so ahead of its time. Crazy to think that 11 years later we'd be asked to pick a track from the album to remix.
Find more on this in our Discord