Over the past few years, the influence of UK Garage and '90s-reminiscent rave music has been seeping into the very fabric of contemporary electronic music. One of the artists who has not only embraced this but has also crafted his own style is the young UK-based producer Jasper Tygner. The 2021 single "Kashmere" was my initial introduction to his music, and since he's been on my radar his rise has been absolutely astounding to watch.
For those who stumbled across his works recently, calling him an overnight success would be ludicrous. He's exhibited consistency by regularly releasing a string of singles and EPs since his journey started in 2020, and he's cultivated a large and loyal fan base that gets a peek of what he's like beyond the name Jasper Tyger. The likes of Pete Tong, Jaguar, and The Blessed Madonna have reveled this come up and has supported his music heavily on BBC radio. The fact that he was recently named one of DMY's 'artists to watch 2023' and Amazon Music's 'Ones To Watch' can't escape mention – and the timing couldn't have been better.
Jasper kicks off the year by welcoming us to a moody and eclectic four-track EP Real Time via iconic label LG105 (home of Mall Grab, and Effy). In this exclusive interview with the rising star he opens up about the story behind the EP, childhood, where he finds inspirations, and more.
What were some of the early signs in your childhood that you'd end up doing music?
I've played instruments for as long as I can remember, my mum said when I was very young I used to drum on the dashboard of the car along to the music which is why I started drum lessons at like 4 or 5. Music was always being played in my house growing up, got a lot of musicians in the family so I guess I've just been surrounded by it.
In what ways did growing up in North London eventually influence your sonic direction?
I was very lucky that my borough had some insane Jazz bands and Orchestras, I think playing in these from a young age just exposed me to a lot of different music, then as I was starting to go out to clubs having places like Plastic People, fabric and Field Day on your doorstep is pretty insane.
Even though you weren't present for the raves back in the late 90s and early 2000s, what is it about that era that fascinates you so much?
I think these are some of the real glory days of dance music, I've spent a lot of time trawling through videos and photos online of this era and the feel and vibe from this period just feels unmatched.
It seems like you really flourished during the lockdown. What made that period so essential for your creativity?
Honestly, I really wanted to be playing out, DJing, doing a live show, or something. So instead of throwing myself into that I kinda just tried to explore everything else I could do to get my career moving, like Instagram videos, music, and as much collaboration as lockdown offered. Not sure I flourished but I just decided to throw all the time I would have been using for playing out into other things.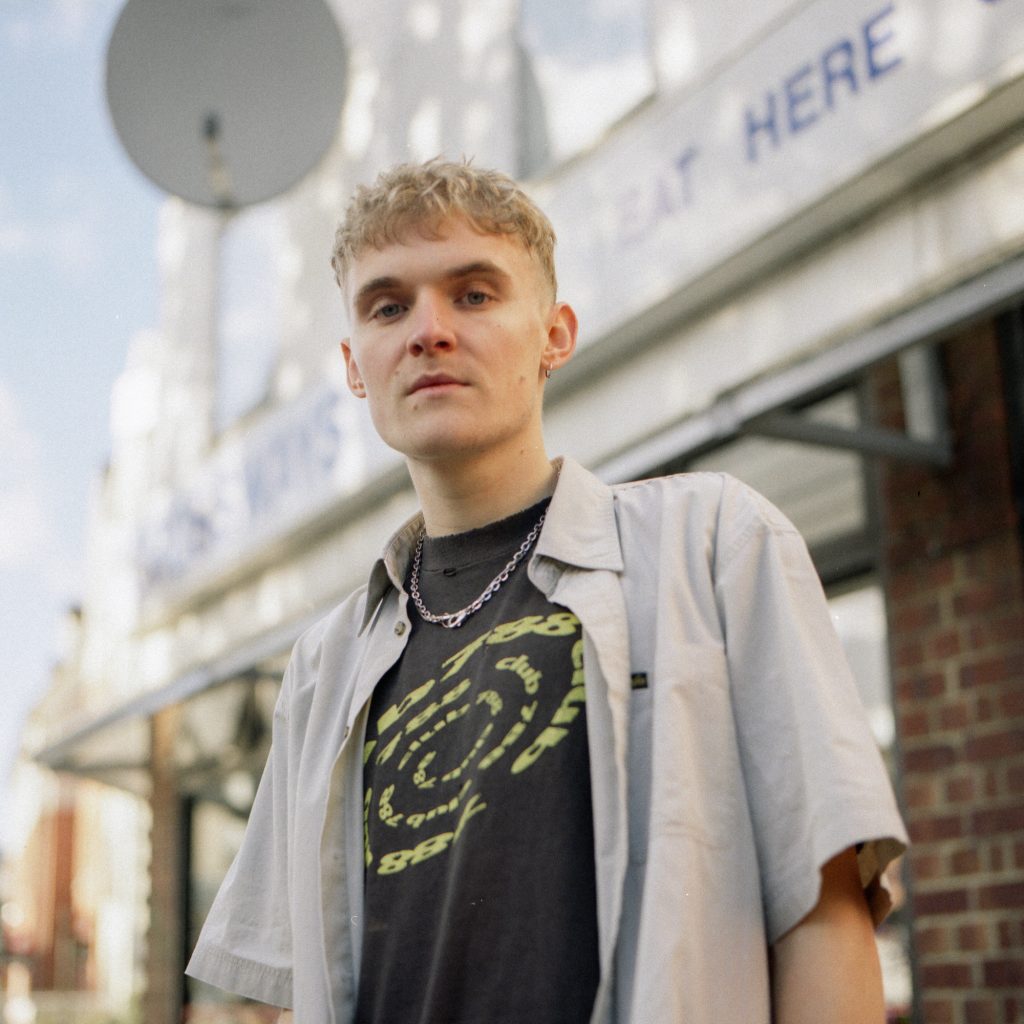 Talking about creativity… Are there any habits you regularly practice that help you enter a creative flow?
Yes, I always like to go for a run or cycling in the morning, getting out of the house for me is pretty crucial. Then just listening to other genres of music, and messing around on my synths saving patches and stuff.
You have a new EP out called Real Time that we're so excited about. What was going on in your life during the creation of the EP and how does it reflect in the music?
I think when I was making this EP I was playing out a lot more, so it's a kinda culmination of the start of me DJing more regularly and wanting some more clubby hard-hitting music to play in my sets and in especially in my live show. Most of the EP is me thinking about what will work well playing stuff live. Clear chord parts and melody parts. I was also going through a ton of imagery of the late 90s and early 2000s TV, so I guess some of the colours and textures from the time have sunk in somewhat. I met Lily (Just Lil) this year and we just clicked, made 'Strangers Around' pretty much in an afternoon. That track came super quick.
Which track felt the easiest, and which track felt the hardest to create?
The easiest was "Need You", I came home after a session with DJ Boring, and made the whole thing that evening! Never had a track come so quickly. I think the hardest was "Deny I", that was actually quite an old track that I completely changed up, but just took some time to get the vibe right.
What was it about "Need You" that made it ideal for a single and a teaser running up to the EP?
'Need You' is a pretty simple one, 3 chords and a basic vocal. It works super well live and in DJ sets, seems to just get the message across really simply and hits hard.
For some artists, it's getting lots of streams, for some it's getting that specific idea out, and for some, it's seeing the joy their music brings… For you, at which moments do you feel a sense of accomplishment when you're making music?
I think meeting and chatting to the people who listen to my music is really amazing. Streaming is great and having tracks that do well streaming is a real win, but it doesn't connect you with the people that actually listen to your music, so when they say hi to me at a show or something that's pretty special.
What does playing live give you that producing doesn't?
I think the live show was a real moment for me. Seeing the people that listen to my music, playing it live and just experiencing the whole thing on stage in front of people is pretty special. Streaming is always nice but playing live gives a real purpose and connection with the music for you and the audience.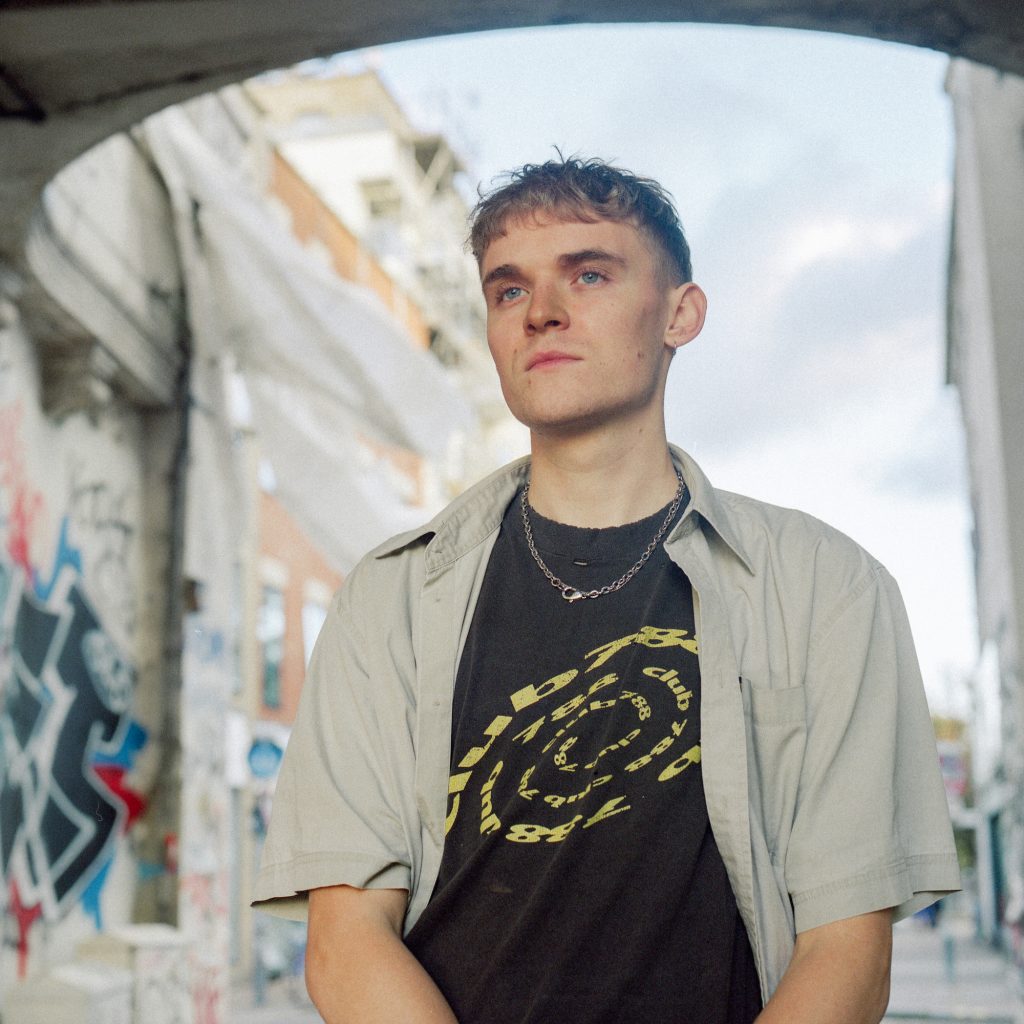 What's the best advice you've ever received within the producer community?
I think the best bit of advice I ever got was that just because other people are doing well, that doesn't mean you're doing badly. Not comparing yourself to other people too much.
Okay so, 1) An artist/band you'd love to have a D.M.C (deep meaningful conversation) with, 2) An artist you think would be rad to party with, 3) An artist you would love to spend a week with in the studio.
D'Angelo
DJ Boring
Gorillaz