There aren't many sure things when it comes to my mess of a life, but there's one thing I know for a fact. If on December 31st later this year you ask me what's my favourite 2019 discovery, then the answer would be Kendl's "Manyara".
I cannot recall how I found the music of the Australian producer, but it has made a huge impact on. The sound crafted by Jesse brought me back into that downtempo / house electronica I fell in love with when Bonobo released The North Borders back in 2013. "Manyara" was definitely the inspiration behind my Time Travel mix and started a team discussion when it comes to exploring more of this sound. I was intrigued behind Jesse's story and sound journey, so here we are - a few weeks and an exclusive mix later. I loved what he put together and his selection and the answers are an awesome peak into his world.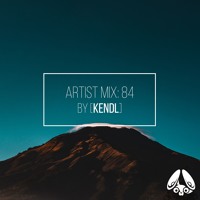 Stereofox.com
Artist Mini Mix://84 by Kendl 🎧 electronica | downtempo | house
Artist Mini Mix://84 by Kendl 🎧 electronica | downtempo | house - Stereofox.com
28:52
🎵 Tracklist
Dauwd - "Macadam Therapy"
Peter Kruder - "Memento"
Âme - "No War"
Kiasmos - "Paused" (Stimming Remix)
Kendl - "For Her"
HVOB - "Sync"
Freund der Familie - "Symbian" (Christopher Rau Remix)
Gidge - "Huldra"
Christian Löffler - "Mosaics"
Aparde - "No Need"
Polynation - "Anther"
Hi Jesse! In order to break the ice - tell us the most random thing about you. Something most people don't know.
Hey Ivo! Well, before I had music as an outlet to let everything out, break-dancing was my escape. I did it for about five years and I eventually started competing in tournaments around Melbourne - I loved it! I miss it when I think about it. I can still bust out windmills so my days aren't over yet! Haha. I stopped due to an injury, which is what led to DJ-ing and then eventually writing my own music, which I wouldn't give up for any injury.
Thanks for the mix - it's absolutely beautiful! How would you describe it in a sentence?
Cheers! I love all of these artists. I guess you could say this mix is like looking through a lost and forgotten photo album full of romantic, emotional and melancholic memories.
Before anything, I must openly admit - your track "Manyara" is my most favourite feature for 2019 so far. I must have listened to it at least 200 times and I still get the chills. Besides being named after the region in Tanzania, I would love to know a bit more about the track inspiration, how it was recorded and so on.
That's awesome to hear, thank you! My perspective when writing "Manyara" comes from the time I spent overseas last year. Spending time with family in Kenya and being in such a mesmerising part of the world gave me a lot to write about. I try not to think too much about what it is I am creating while I'm writing it.
For me, I find that thinking about what something is going to sound like before it's created can inhibit those magical moments from occurring and can prevent myself from searching deeper within. Whatever anyone ends up creating will inherently be made up of who they are, their previous experiences etc., so long as you let it.
I recorded "Manyara" in my home studio here in Melbourne, nothing too flashy, just a few synths and Ableton Live. I spent most of my time experimenting with different recording techniques.
Where does the name Kendl come from and what does it mean?
Kendl comes from my surname, Kendal. No exciting reason why I chose to spell it differently. I probably didn't think my name was cool or unique enough back then... If I were to rename the project today it would just be named after myself, Jesse Kendal.
You're about to hit 1 000 000 plays on your "For Her" track on Spotify. Would that be considered as an "I made it" moment or have you had such moment so far?
It's great to see "For Her" do so well. It's one of my more personal tracks and to see how well it has been received is quite humbling. There is so much I want to do in music and so much I want to write about that I don't really feel like I've had that kind of moment.
Who are your biggest inspirations when it comes to producing?
There are many artists that inspire me. Some of my idols are DJ Shadow, Mark Ronson, Jamie xx, Bonobo, Nils Frahm and Olafur Arnalds. They have all had an impact on the way I approach writing music. I'm inspired by anyone who fearlessly says who they are in their work and who bare themselves openly and honestly.
Is music a full-time gig now and what does your average day look like?
It's currently full-time. I'm up pretty early, around 6:00 am. Having a routine is pretty important to me in order to line myself up for a productive day. I'll usually meditate to get in a good headspace or do some breathing exercises. At the moment most of my week, I'm in the studio writing new music and a few days will be for managing myself/admin stuff.
My puppy Billie helps break up the day with a run in the park in the early afternoon just before the sun sets.
If you could collaborate with any artist in the world, who would that be?
Get me in the studio with Stimming any day. He's one of my favourite producers and he just seems like a top bloke.
What's the biggest sacrifice you had to make in the name of music?
I guess that would be the time I took on a job as a maintenance Carpenter on the island of Nauru in 2016. It's a tiny island in Micronesia no bigger than the width of their airport runway. I worked on the Australian immigration detention centre there. It was fly in and fly out work. I would work there 21 days straight 12 hours a day and then fly home for 3 weeks before doing it again, for 12 months. It was extremely challenging physically but more so emotionally for a number of reasons. It paid the bills and it also allowed me to have time to write music for this project. I have an incredibly supportive wife who is by my side through it all, so I'm also very lucky.
Your blend of UK Garage, Minimal Techno and Ambient Electronica is exactly what I always look for when it comes to electronic / dance music. How did you end up in that sound universe?
Over the last couple of years, I've been honing in on how to best put forward who I am and portray my personal perspectives in my music and write what's important to me.I'd say those three styles best describe what that sounds like.
What's on your playlist right now. Something we should be listening to right now - especially artists from Australia?
Right this second I'm listening to Weval. Their new record is great and their music video for "Someday" is phenomenal. Also vibing on Corre, Dark Sky, HVOB and Foreign Fields.
Some of my favourite Australian artists/acts that you should have on your radar are - Hemm, Sampa the Great, Kllo, Anatole and Willaris. K.
What's next for Kendl in 2019?
I'm spending a fair chunk of the rest of this year writing a bunch of new music as well as putting together my live show. I'm working on some exciting projects with some cool people too. I'm really excited to be able to share more about that later in the year!
Thanks, Jesse! If you could ask yourself one question what would that be (and of course what's the answer)?
Q: What is your life's soundtrack? A: Moderat's II record