The year 2021 was a moment in time that was quite pivotal for Japan-born electronic producer Qrion. She not only released her long-awaited debut album I Hope It Lasts Forever via Anjunadeep, but singles such as "Your Love", "Proud", and "Fireworks" catapulted her into the stratosphere as more people were introduced to her eclectic music. Born and raised in the snowy city of Sapporo, Qrion began making her own sounds using her phone in high school as a hobby. She steadily made a name for herself with her experimental brand of melodic electronica, and as she honed her craft, labels such as Mad Decent, Sasha's Last Night on Earth, and This Never Happened picked up on her talent.
Her meteoric rise bolstered when she was on Forbes Japan's 30 Under 30 list, Spotify Japan's EQUAL Artist, and DJ Mag's Future Star of 2021 in the span of 2 years. With phenomenal music, world tours, and artists like Diplo, Mall Grab, Porter Robinson, and Lane 8 supporting her music, it seemed like everything was going right for Qrion. Behind the scenes, however she was fighting a battle that was limiting her potential and interfering with her health. In this interview, Qrion opens up about this period in her life, the new collab with Spencer Brown "20ms", and much more about her rise to stardom.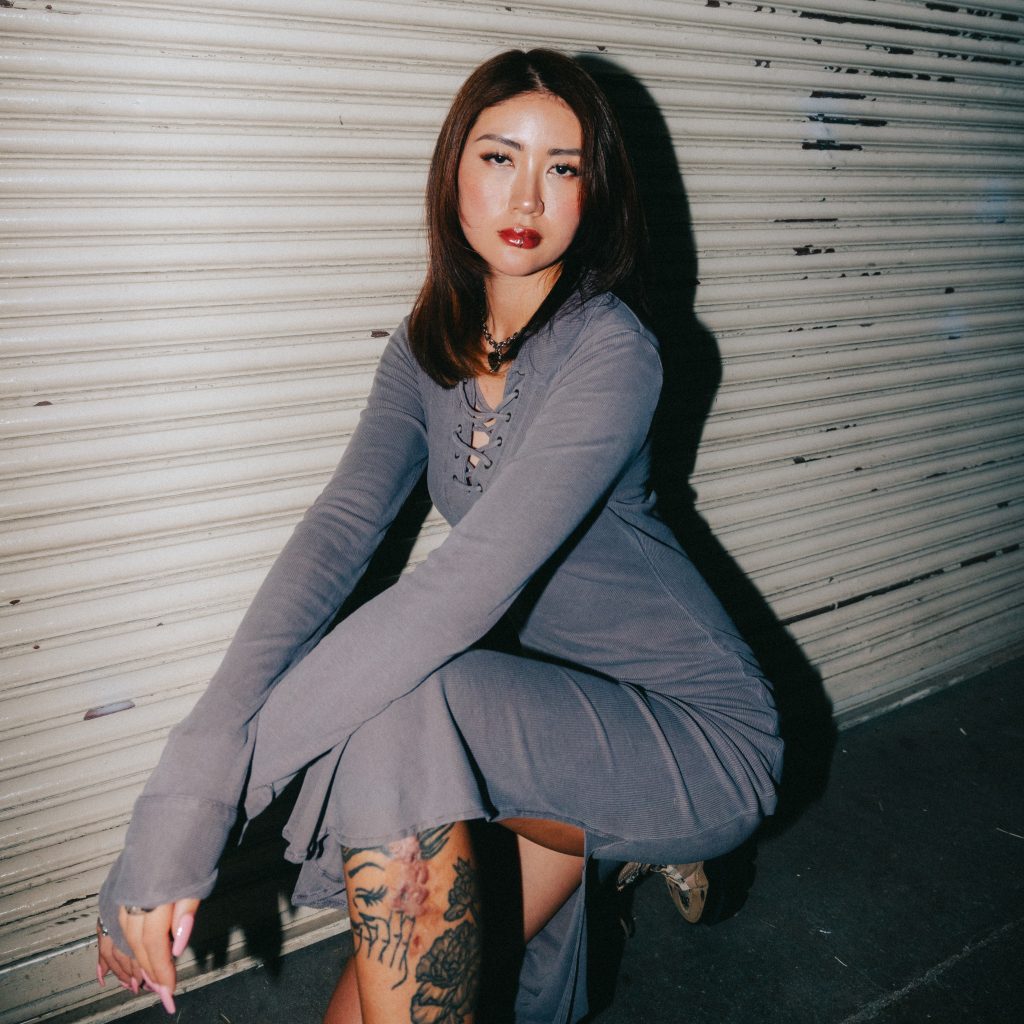 What do you think were some of the early signs in your childhood that you would end up doing music as an adult?
We had a grand piano and E-piano at home. I was playing it when I was very young. My mom always made me listen to classical music so naturally, I was always playing and listening to music. I also went to piano school. Going to piano school when I was 5 was such an "Asian parent tradition" but I can play keyboards because of that so I really appreciate them doing that for me.
It's quite uncommon for artists to have strong family support behind their artistic aspirations in the same you did - even to the point where your dad was reluctant for you to attend university so you could pursue your passion. How did this level of support influence your personal self-confidence and your confidence as an artist?
Stay up to date.
New music and exclusive updates in your inbox weekly.
I grew up watching my dad, he was a person who wasn't afraid to do whatever he wanted. He was originally a graphic designer but quit doing it to start his own company. He had a lot of motivation to do new things his way.
Things were rough for him towards the end as he suffered from depression. Seeing his struggles but seeing him still having the energy to be willing to create new things was very inspiring for me. He showed me that I could be confident enough to be a person who can make my own decisions and choose my own path of success and creativity.
When he went to the emergency room the night he passed away, I was at some ambient electronica show for the first time in my life in Sapporo. People were performing a live set using APC40, keyboard, pads, etc. That day changed how I look at my life. I felt like he gave me a reason to pursue a music career.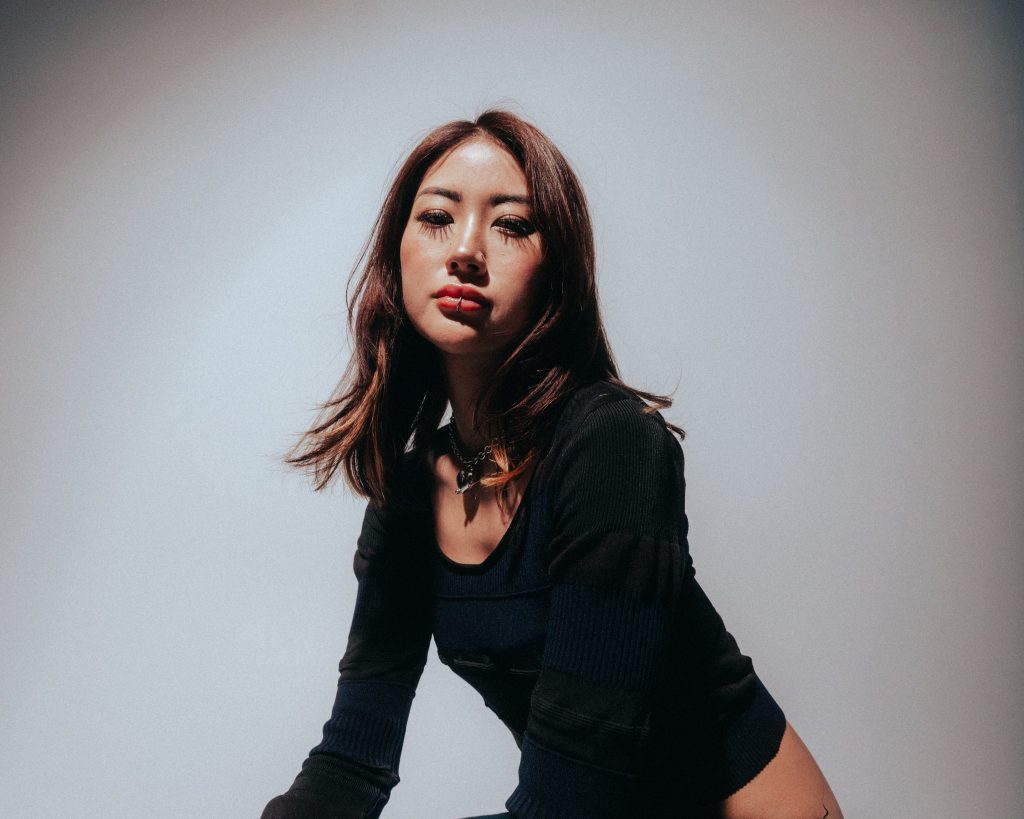 When your father taught you about music, what was one of the vital lessons that he passed to you that you still use in your craft today?
He played jazz in a free form very often, and it was very original. Of course, he used the theory of jazz piano but each song he played was something new. Music I've never heard before. I took this as a message from him to be original.
Other than music being a vital lesson, my parents always made me feel like me and my sister were not the same as everyone else. There is a culture in Japan where elementary students (1st grade) have a traditional backpack called Randoseru, girls have red and boys have blue. No one decided that but that was what people have been doing for a long time. In Japanese culture, we follow what other people do. Instead, my parents gave me a dark wine red Randoseru. My friend said, "It's not red that's so weird". It was another moment in time when I was my own individual person thanks to my parents.
I have many experiences that are different from others. I even got bullied because I dressed up very differently from others. Now the young generations have such cool original styles, tattoos, and cultures. Back then it was hard in the suburbs because it was so much more conservative than it is now.
That's how my parents taught me and passed to me. I always try making an original melody, sometimes it's weird but there is always the word "it's okay to be different" in my mind. 
Can you pinpoint a specific moment in your career when both you and those around you realized that you were on the verge of 'blowing up'?
I personally think I haven't blown up yet haha. But I can see that my fan base is growing and I am grateful for the community around me. I feel very fortunate. Especially after the love and support I received after my debut album, I HOPE IT LASTS FOREVER, and some of the ups and downs I experienced over the last year.
A few of the shows on my I MISS CRYING IN THE CLUB spring tour sold out. I was nervous about the tour because it was the first big one after taking extended time off to take care of my mental health. It was rewarding to see that people were coming out to support me.
I'm very happy that my project is going well this year!
After the release of your breath-taking debut album, I Hope It Lasts Forever, you took a bit of a break from releasing music. What were some of the influences behind this decision?
I was a little bit burnt out after making the album. The album was very personal and my first time taking on such a large project as an artist. It also had so many memories from my childhood connected to it.
I was at the point where I felt I couldn't make anything better than that. I fell into an addiction to deal with the pain of I'm not good enough anymore. I was hospitalized a couple of times which led to me and my team having to make the decision to cancel a handful of shows throughout 2022. We decided in winter last year that I needed to take a break and take time off to get better.
Back in 2022, you made a post sharing your experiences with addiction and a frail state of mental health. Generally, mental illness in art tends to be very romanticized by virtue of the slew of great artists who struggle with it, and with that being said, what sort of effect do you think your experience had on your craft and your ability to make music?
I started creating songs out of my sadness and frustration when I was 18/19 years old. I lost my dad then and there was not much support around me.
I didn't know what to do or how to digest that deep sadness so I turned to making music on iPhone with an app. I felt like I could express my emotions through sound instead of talking and be open in real life (which was a very hard thing for me to do).
And this became a habit. My depression was one of the sources of getting inspiration. At first, it was natural, just sad then make music, but after a few years it became like "I have to be sad other wise I can't make music". I felt like I had to force myself to be sad each day to push the creativity out of me which I know now is not healthy output for my music.
My depression definitely grew because of this creative process, and I started to use drugs to forget that sadness temporarily. I didn't realize how bad it was until I reached the point where I needed to go to rehab and get professional help after 10 years. I am so grateful I was able to do this.
This up-and-down phase definitely helped me to make music and be creative. But I'm happy that now I know I can make music even if I'm not sad. There is no such thing as needing to force ourselves to be on the edge to make music.
Who would you say you're making music for?
Myself and others - it's a way to process, heal, and work through what I'm going through in life whether it's happy or sad. And of course, I make music for other people so that I can share the outcome of my work knowing that it may be healing for them too!
I must say the sound design on the new track with Spencer Brown is phenomenal! How did that track come about? And for you, what are some of the key ingredients needed between two artists for a great collab?
He came to Austin to hang out, and we worked on the track just casually. We always hang out, play the keyboard, and end up finishing songs. I love how natural it is for us to make music together! I had a KORG MS20, so we were playing around a bit and came across the wavy-lead melodies.
Having a good connection and being comfortable around your collaborator is the key. Sometimes I collaborate with artists whom I've never met before, but we end up becoming good friends. Making new friends can be difficult sometimes, especially in this industry when it's easy to feel like people are judging you or not being friends with you for the right reasons. I like to protect myself and my feelings, but when there is music involved, it becomes a filter between people and I can be super comfortable around them.
This year I have been working on being more open and less shy about meeting new people and getting myself out there so that I can create with more incredible artists that I love!
Which part of the music production stage do you find the most challenging and why?
Making lead melodies is the most challenging. As I mentioned earlier, generally making music is exporting my feelings, it's almost like therapy to me. It is tough to let my emotions out to create the key melody of the songs. Sometimes I find myself crying while playing the keyboard randomly.
What do you personally get from performing and DJing, that you can't get from production?
I think performing makes me and the people on the floor connected. Fans on the dancefloor have memories attached to songs too and I think it's beautiful when it comes to DJing, we can feel that at the same time with everyone.
I think my job as a DJ is to create memories that we won't experience again. Creating new memories together. I take DJing super personally. My project "I miss crying in the club" was because it's so beautiful to share emotions with others on the floor.
Something so good it can make us cry together - happy and sad tears. I'm very vulnerable on stage because mentally I'm letting my guard down to let people feel what I'm feeling.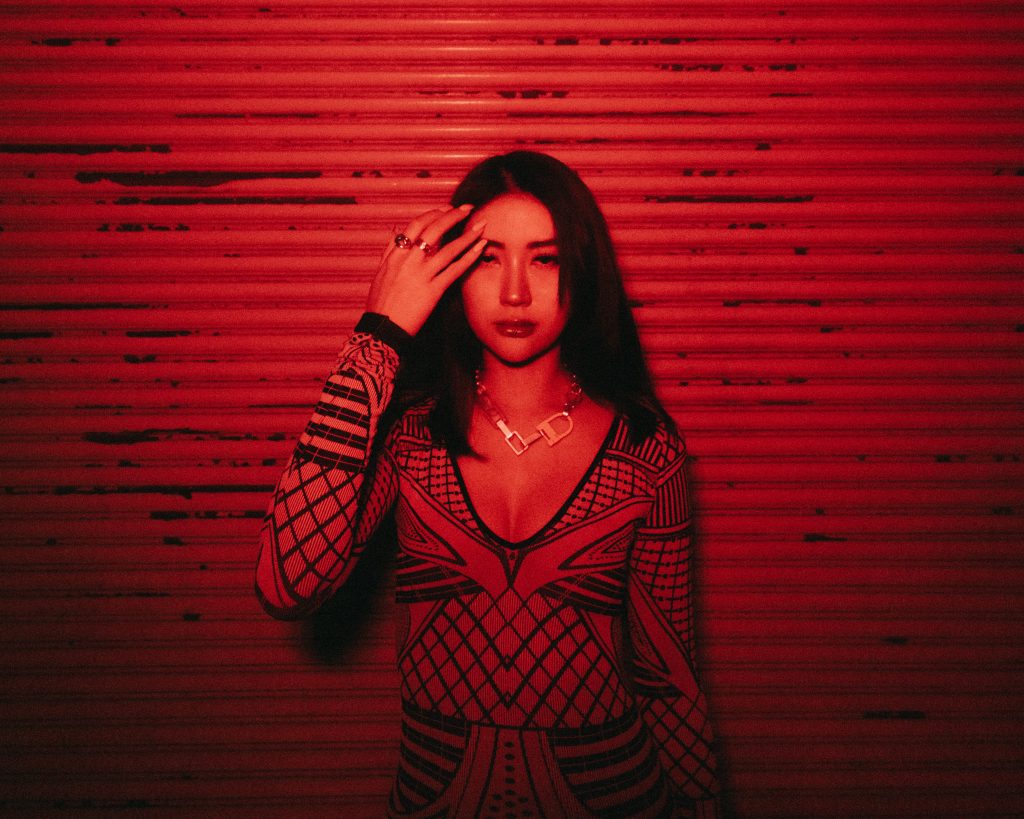 The one thing every musician/producer should know before they start touring is?
There is always the dynamic of playing a show in front of many people vs back to the hotel and being alone. Dealing with that was very difficult for me and also many artists. I currently have a tour manager to travel with me to make sure I feel okay on the tour and to have company. Being on tour can be lonely and no one prepares you for that.
It absolutely depends on the type of person you are. Some people are totally fine to finish off drinking and celebrate, back to the hotel, and have a good rest. But I used alcohol to deal with the loneliness after the shows which is not something I recommend to anyone who is starting to tour. Rest, physical health, and mental health are top priorities once you start touring a lot!
Throughout your journey, you've done so many things… You've deeply touched the lives of many with your extensive catalog, You've been lauded by the top publications, released with the labels you've wanted to, remixed for the biggest artists in the world, and also toured a range of different countries. However, what is one personal milestone or breakthrough you feel is yet to be reached?
To feel that I'm "good enough" and to have confidence. That would be a big breakthrough for me personally. I think a lot of artists struggle with this and imposter syndrome can be tough to deal with.
I do love all my projects, remixes, releases, and touring that I've done. I love my team and the people who support me 100%. But there is always something stuck in my head and heart that I'm not doing well enough or that I need to do better. I think once I reach the point where I personally feel "I've made it", it'll be such an amazing breakthrough for me.
I have a lot of things I have to work on, but I'm working on it day by day. Doing music is basically my life, so having a happy life long term doing what I love would be a big achievement too.
Find more on this in our Discord