After featuring Work Drugs a few weeks ago, I had the opportunity to talk with the guys, who were extremely kind and agreed to do an interview, which I am extremely happy to share with you!
So, if you want to take a sneak peak into the world of the duo and go beyond the smoothness of their music just keep calm and scroll down.
I: So guys, how did you meet and why did you start the band? Where does "Work Drugs" comes from?
Tom Crystal:  Ben and I met while attending sailing college down in the Florida Keys.  We bonded over our love for the smooth 70's sounds that our instructors used to play on long cruises.  Ben was learning to play the piano and I liked to mess around on the guitar in my free time.  One day we decided to try to write some songs together and thus Work Drugs was born.
Ben Louisiana:  As for the name, that's a secret of the sea my friend.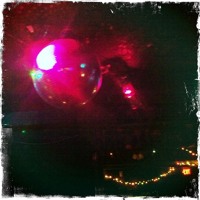 Tigerbeats - Work Drugs
04:07
I: What kind of drugs are the working drugs?
TC:  Work Drugs are any drugs you please.  Could be school work, love, your career, or something more illegal.  Whatever gets you through the day.
Where do you find inspirations for your music and what are they?
TC:  In general we find our inspiration from the days growing up at sea.  Stories of love, lost, storms, and sunshine.  In general we like to keep the stories vague to protect the innocent.
Your name has been around quite a lot around the web the past year, do you feel things are taking off for Working Drugs?
BL:  We try not to think about where we came from or where we are heading.  We are too busy enjoying the ride.  We are just trying to take as many people along with us on that ride.
I'm really curious of your two cents on the expansion of lo-fi music? Maybe I'm wrong but lately I really come across a lot of new bands from the genre.
BL:  I like to think that the fidelity element adds another dimension to the song writing structure.  I don't really know what lo-fi versus hi-fi is anymore since most people are using computers anyway.  People have  been calling us chillwave, I think that's just  the new buzz genre of the moment.
TC:  I think it's all about coke-wave these days.
I really enjoy the easy-going, witty and humorous atmosphere surrounding your band – from Facebook statuses to description on your page. In that line of thought, I have to ask you – how does it feel to be the winners of Grammy for Best Smooth-fi act?
TC:  Well when you make up your own category, it's very easy to declare yourself the winner of that category.
BL:  I think it's important to have fun and not take yourself too seriously.  If you ever see us pose for one of those awkwardly contrived band photos please call us out on it.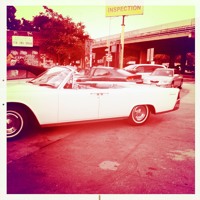 Work Drugs
License To Drive
License To Drive - Work Drugs
03:38
 I: Is it really always sunny in Philadelphia?
TC:  Not this winter.  It's been rough.
I: Guys, thank you very much for the interview! Any last words to our readers?
TC/BL:  Stay smooth.
If you want to stay updated for the latest from Work Drugs, stop by their website, Facebook or the 140-char platform!