September 2015 seems to be a good shot for music releases! Among these, Robot Needs Home stands out with an album and an EP to drop this month. It was only natural, then, to build up our third #LabelWeek around the Leicester-based collective/label.
And who could best talk about Robot Needs Home than its own founder,
John Helps
?
Please, introduce yourself and the team behind Robot Needs Home.
Hey, I'm John Helps and I've been running 'The Robot Needs Home Collective' for over ten years now. There are two other awesome people on the team at the moment, but people come and go and help out when they can. Cerys Vaughan is my assistant, for want of a better word, but she's much more than that in reality - she runs most of our shows, books acts and supports and is quite often a voice of reason regarding what we should and shouldn't do. Natalie Beech has joined us in the last couple of weeks to oversee PR for a couple of our new releases, and right now we're wondering why we hadn't asked her to help out sooner.
RobotNeedsHome
Maybeshewill - Co-Conspirators
Maybeshewill - Co-Conspirators - RobotNeedsHome
04:06
You have created Robot Needs Home in 2004 to put out your own band Maybeshewill first records -would you say that the post-rock scene has improved now, that there are more structures hosting post-rock stuff?
I don't really think of us as a post-rock label if I'm honest. We initially focused on music from our home city [Leicester] - none of which was really instrumental or post-rock oriented outside of Maybeshewill, and as we've grown the only other instrumental band we've chosen to work with is Waking Aida, and thats because we've been following them for a very long time. I do think that genre has been important to us though - particularly in Maybeshewill's development in to an international touring act - it's a genre which is very international. I don't really follow a lot of post-rock music these days, but it definitely feels like there are a tonne more bands these days and it seems very hard to stand out. I struggle to keep up!
On your website you describe Robot Needs Home as a collective more than a label - what does this linguistic distinction truly means to you? And how does it affect your work ethics?
We don't just press and distribute records and charge bands for the privilege. In the case of Waking Aida and &U&I, they came to us with finished records looking for support, advice and some kind of structure to get that record out and make people aware of it. We don't take 50% of sales like the majority of indie labels do, because there isn't that huge risk to us in releasing these records - we just want to support and raise awareness of a scene we're very proud to have been a part of. We also print merchandise, provide tour transport and put on shows and run festivals - virtually anything music related in fact, and that's where we choose to make (a little) profit i suppose.
RobotNeedsHome
These Furrows - My Best Friend
These Furrows - My Best Friend - RobotNeedsHome
03:50
How do you pick up bands to work with?
Usually we'll have known bands for a long time before we start working with them. We both have to prove ourselves to each other i guess! We have to love the music and the people - if either side of that is missing, it just wouldn't work. I don't think we've ever started working with a band exclusively on the basis of a demo or them contacting us over email. 
You're part of Maybeshewill and Freddy Lobbos band and a promoter for Handmade Festival, as well as White Noise Christmas - how do you manage to find time to work on Robot Needs  Home? Can you describe a typical work day - if there is any?
Ha! Sometimes it's tough. So today i'm working from a coffee shop in Budapest which is much less glamorous than it sounds. I'll wake up and spend about an hour clearing my inbox of emails over breakfast before actually starting actually being able to achieve anything 'real'. I check in with the other partners in Handmade and White Noise Christmas on a weekly basis all year round, but the work for those really starts about six months before each one. Now that I think about it, pretty much all i do is send emails. Sometimes i design a poster or fix our websites, but thats about it… I just facilitate things being done by other people, and make those connections between different people.
As a band member working with other local and independent label and the head of Robot Needs Home, what are the advantages of each business model?
Releasing your own records is great fun, and sometimes the only option but it doesn't open up a whole world of new contacts and you always run the risk of being lost in the noise of other bands doing exactly the same thing. 

Working with a small local or independent label means you give up a percentage of your income for having someone literally go "Hey, we like this music and you should too" to both the general public and the rest of their contacts. That can be enough to lift you above the general chatter of music being produced. Once you have that profile you can almost go back to releasing your own records again, as Radiohead have proved possible, but getting that 'break' is as important as ever, even though the business model of the music industry has changed so much in favour of the artist thanks to the internet.
If you had the opportunity to sign whatever artists you want, which ones would you chose?
Of the bands that are around right now, &U&I and Waking Aida would probably be top of my list to be honest. I'm really happy to be working with both of them! That's a total cop-out answer I realise.
What are you plans for developing Robot Needs Home in the future?
We're pushing the merchandise side of things right now, and since Maybeshewill will be finishing - as a going concern - next year that means i can dedicate even more time to the label and putting on hows - something i'm quite excited about.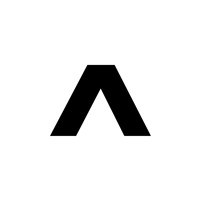 RobotNeedsHome
Châtelet - Retina
Châtelet - Retina - RobotNeedsHome
04:12
What do you listen to at the Robot Needs Home office? 
I actually very rarely listen to music while I work. I enjoy listening to it too much and I don't get anything done. There's something to be said for a bit of silence every now and again.
Follow them on their socials: Website | Soundcloud| Facebook | Twitter