23rd February , 2017
Not sure if you guys are aware, but few weeks ago after weeks of thinking this through I decided to stop making our previous playlists and focus on mixing some tracks for you. The pilot was our Songs To Chill To volumes 1 and 2, but of course one should not be chill all the time otherwise... it's just not fun.
What's also fun is grooving and moving and shaking to some good vibes especially with your friends. Hence, the birth of our Songs To Groove To series.
The Songs To Groove To mix is a collection of upbeat, positive tracks which would breathe soul and happy vibes to any party because at the end of the day we're nothing without the groove.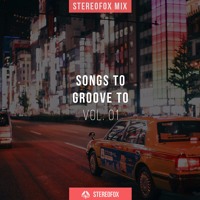 Stereofox.com
Mix: Songs To Groove To vol. 01
Mix: Songs To Groove To vol. 01 - Stereofox.com
21:59
Tracklist
01. panthurr - "Friday Night" (feat. Brock Berrigan)
02. Mr. Carmack - "otis otis"
03. Anderson .Paak - "XXL Freestyle" (Louis Futon Bootleg)
04. Lauryn Hill - "Doo Wop" (Poldoore Remix)
05. Marlena Shaw - "Woman Of The Ghetto" (Lego ReFunk)
06. LOH-Ki - "Men In Black" ft. Will Smith
07. Anderson .Paak - "Am I Wrong" (Sammy Bananas Bootleg)