Here's our share of Monday positivism.
With the crippling autumn outside, anything warm & bright is a blessing and I've got a new fav tune for this. "Dark Days Are Done" comes from a delightful UK duo, producer/bassist Rudi Creswick & vocalist Ni Maxine - an outstanding drum groove with soothing vocals, funky basslines & warm pads. 4 minutes of r&b/soul mixed with trip-hop and evolving into a Bonobo-esque cinematic tune towards the end.
They elaborate, "This emotive, new collaboration is symbolic; two people from different corners of the UK 'coming together, sharing common dreams', bringing people from all walks of life together to stand up for our collective rights &freedom. We don't have to accept the way that things are. We can change the world if we stand together." Make sure to also catch them on their upcoming UK tour.
Our friends at Global Soul picked this from last week's show as a must-hear tune, here's the full episode:
Definitely dive into the full chart which, as per usual, is full of gems: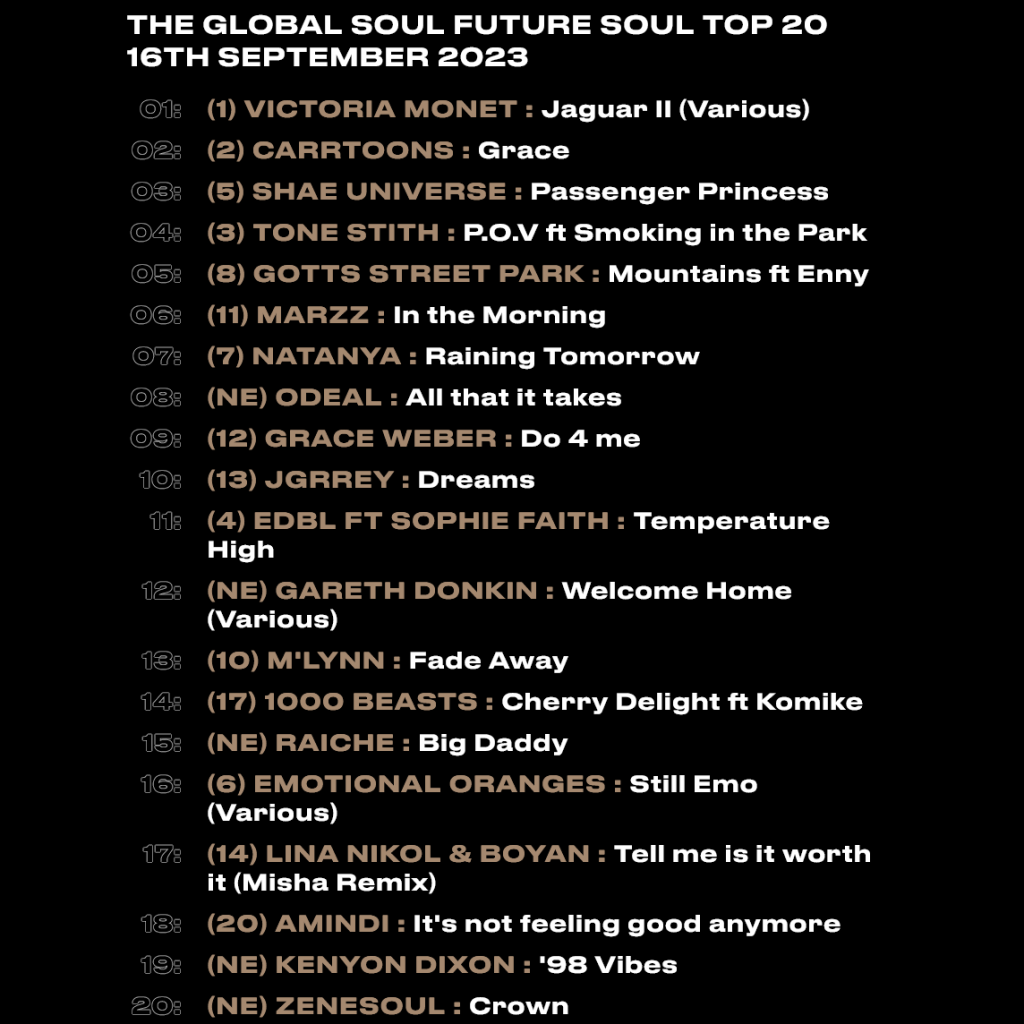 Find more on this in our Discord