This one's been making huge waves in the UK already, although it was released just early Nov, and it already made #2 as a new entry on the Global Soul Chart.
Although Smile High isn't a new name (debut release was back in 2019), it is surely a milestone for him to have 6LACK & QUIN on a song.
The remarkable tale of the song starts in 2020, when his band The Main Squeeze serendipitously found themselves all residing in the same house/neighborhood during the global shutdown, sparking numerous backyard jam sessions - which the neighbors were apparently fine with. Smile High adds, "The last day we lived there I was jumping rope in the backyard and heard someone on the other side of the fence. I peeked over and wanted to thank them for being incredible neighbors and upon doing so, finally found out who was right next door to us this whole time. QUIN introduced herself and said it was her and 6LACK's house and they were loving all the music they were hearing from our side of the fence."
This all led to mutual admiration, promises to collaborate, and eventually, a 50-minute freestyle jam which then 6LACK & QUIN insisted on finishing - and that's how The Vibe Tape was born, a record with a set of star acts, set to release this Friday (with singles every week for the past 2 months). "Kinks" is a marvelous blend of r&b, jazz & soul and I honestly can't wait to hear the full record.
Understandably, this was the pick of our friends Global Soul's latest show which you can check below:
And here is the full chart with some other outstanding pieces, including a new tune from Lucky Daye: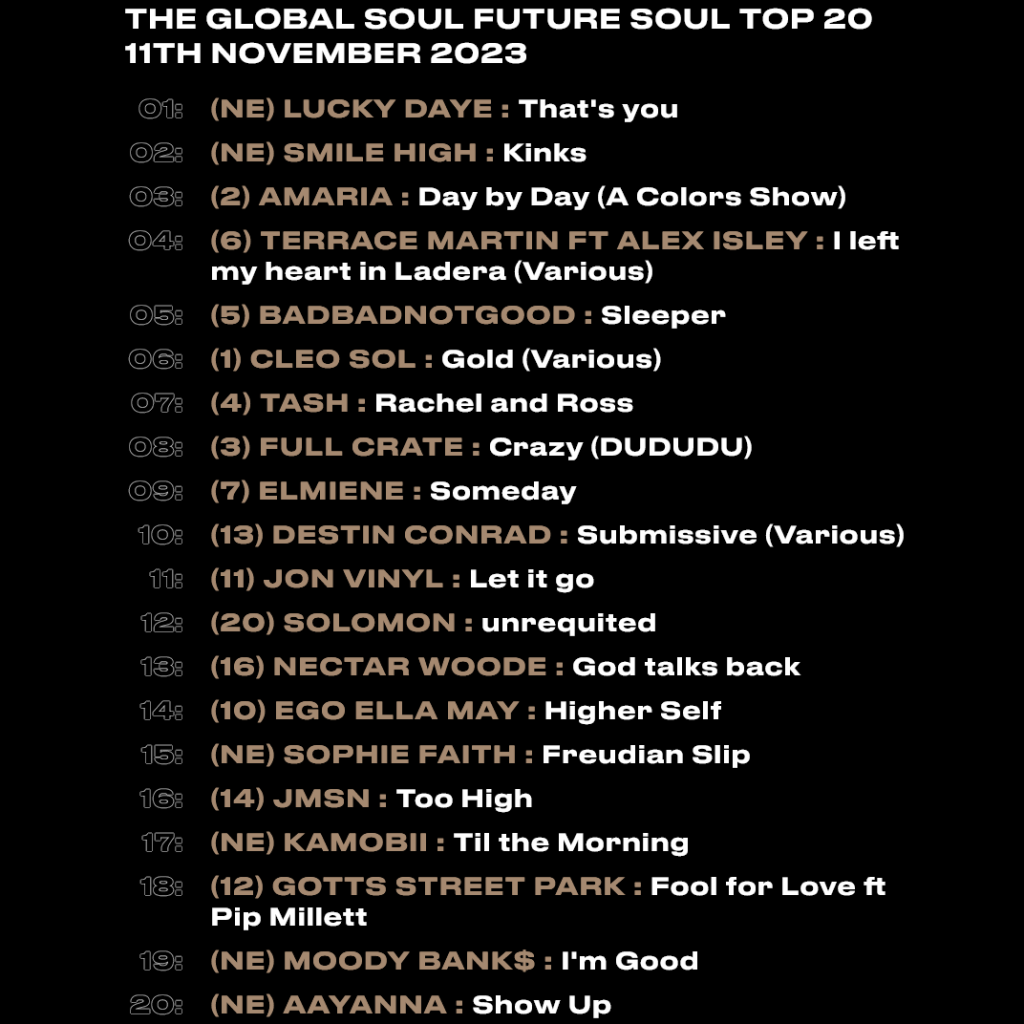 Find more on this in our Discord