It's been quite a while since I have spent so much time listening to a single album. But this one is simply stunning. And I have been playing it on repeat from the day it is out.
DAYO just dropped their first, self-titled album. If you have been wondering, it means "the joy arrives", and it is indeed joyful that the album is finally here.
You already heard "RESCUE", the first single, but now it is time for the full experience!
The album is so diverse, yet coherent. A great mixture of hip-hop, r&b, neo-soul, jazz and beats. It features some amazing singers, such as Desy Andonova (who performs with Kan Wakan when they play live in Bulgaria), SAÍGO (also from Kan Wakan), Ishkan and Moka Only (with their astonishing rhymes in "With my hands" and "Stay"), and more.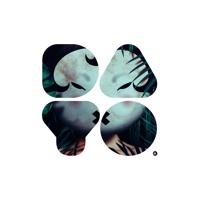 Soul Searchin' ft. Desy & Volen - dayo band
04:20
Light Bulbs - dayo band
02:05
Doner* ft. Simo Jelqzkov - dayo band
03:48
Rock On - dayo band
02:50
Roykata ft. Georgi Stoykov - dayo band
02:34
Snippet - dayo band
00:42
Rescue ft. SAIGO & Alexander Logozarov - dayo band
02:58
Phaea's Dream ft. Dimitar Liolev - dayo band
02:52
How Can You Hide ft. SAIGO - dayo band
02:58
With My Hands ft. Ishkan - dayo band
04:08
The Mist - dayo band
04:56
Stay ft. Moka Only, Ishkan & Alexander Logozarov - dayo band
05:14
And the magic doesn't end here. My personal favourite, "Soul searchin'" (with the lovely voice of Desy, and Volen) got an amazing abstract visual story, thanks to Joro Panchev. Directed by Demetry, produced by Hand Played Productions. You can check the new music video below:
DAYO is co-produced with Hristo Rachev and Dimitar Ganchev and with the help of MUSICAUTOR. You can get a digital copy out of their Bandcamp page.