We know ford. (real name Luc Bradford) for his brand of beats, decorated in an array of vivid textures. Although with his new release "The Pace" veers into the realm of house to craft quite a beguiling listening experience.
The track is part of his forthcoming album Guiding Hand scheduled for release on July 21st. via ODESZA's Foreign Family Collective.
Thanks to its memorable charm, the simple piano arrangement he has laced together is bound to stick around in your head for hours on end. Beneath these dazzling keys are beefy, upbeat drums adorned with live drum fills and raw textures - it was honestly the solid rhythm section that had me enamored with this release.
"The Pace is the most accurate representation of life on the road, especially trying to get back into touring after some time and all the other hurdles that came with that. It's the soundtrack to how I was feeling at the time and going through these intensive travel periods and being on the move a lot. I wanted to write a piece of music that was expressing the feeling of the motions of life and things moving constantly," ford. shares.
The recording of the album had begun in 2020 when Luc found himself isolated within the mountains & valleys of Utah. Guiding Hand is not just a mere title for the album; it's a metaphorical embodiment of an invisible power that propels us forward, especially during times of adversity. It represents that intangible energy that provides us with the impetus to take the first step, the bravery to speak our minds, and the creative spark to have faith in our concepts. Over the last two years, this uplifting force has been instrumental in aiding ford. to surmount obstacles in both his personal life and the album's creative process.
Guiding Hand will also be pressed on vinyl, which you can pre-order here.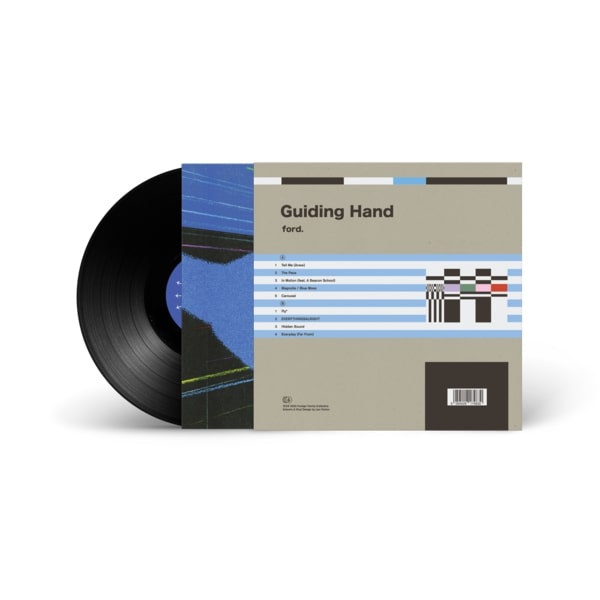 The debut single comes accompanied by a brand-new music video directed & edited by ford. himself. If you want to know more about him, don't miss out on our 2021 interview.