I'm pretty excited to find out that there is another new band formed by an ex-Daytrader member. Heartless Breakers is the newest project of Matt Mascarenas who started it in Salt Lake City right after Daytrader broke up.
"Bitter Melodies" is the first song from this new band and it's definitely not enough, so it goes on repeat. Anticipating more music from Heartless Breakers in the near future.
You can check our review for the Daytrader's LP right here or listen to Tym's new band right here.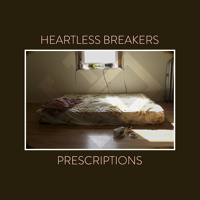 heartlessbreakers
Heartless Breakers - Bitter Melodies
Heartless Breakers - Bitter Melodies - heartlessbreakers
03:09