We got to talk to another talented Australian (no surprise here) lately. Eliza Hull has just released her first single, the EP is on its way, a trip to New York for even more writing is planned. Her music is calm and ethereal,  you are floating in it. All the fans of the xx, dreamy female vocals and progressive music will surely appreciate her. Check out what she listens to in the morning, what Eliza's plans are and what is the band to keep an eye on in 2013.
 Anna: When and how did you realize that music is something you want to do professionally?
Eliza: I started singing when I was very young, and never stopped. Singing and making music is something I love so much I think it would be impossible to give up.  As I've learnt more over time about the craft and industry I realised I could do it professionally. This has happened organically over the last couple of years.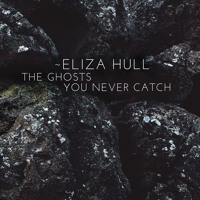 A: What are you currently working on? 
E: At the moment I'm writing for my trip to New York. I am working with producer Pat Dillett (Sia, Julia Stone, St Vincent) in his studio on my next single, which is really exciting, so I'm just writing as much as I can before I leave in April.
A: How is work with Hayden Calnin?
E: I love working with Hayden. I feel like we really understand each other musically. I really look forward to going out to his Peninsula home studio, it's a break from the city and I feel really inspired there.  I'm actually about to go out there again next week to do some more co-writing.
A: Which artists influenced you the most?
E: When I was growing up my parents used to play a lot of the greats like Carol King, The Beatles, Michael Jackson and I used to love learning those songs, or making up dance moves to each song! Throughout High School I loved female singers like Tori Amos and Fiona Apple. Now the artists who surround me like Dylan Hill, Ainslie Wills, Haarlo and Dune mainly inspire me.
A:Tell us a bit more about your trip to New York! You must be really excited! 
E: I can't wait. I'm most excited about getting into the studio over there and working with someone who I admire. I'm also doing a couple of shows in Europe and New York as well as some exciting co-writes.
A: Where do you see yourself in a couple of years? 
E: Hopefully still writing music and still performing. I'd love to do more co-writing and more collaboration. It would be a dream come true to see my music in a film and I would love to travel more with my music.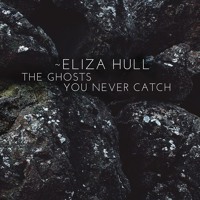 elizahull
Ghosts Feat. Hayden Calnin
Ghosts Feat. Hayden Calnin - elizahull
03:53
A: What is the best song to start your day with?
E: Fighting Kind by Ainslie Wills off her debut album "You go your way Ill go mine" it's got a lot of energy!
A: Who should we keep an eye on in 2013? I'm always asking this everybody I'm interviewing, gives us a great overview of the scene. 
E: Melbourne's Haarlo. They are about to release their debut EP and I have had a sneaky listen to it and it sounds amazing. It's soul-infused electro pop and Stacey's voice is really something special. You can listen to them here.