The early to mid-2010's was quite a fascinating time for electronic music. By the turn of the decade, electronic dance music had infiltrated mainstream consciousness, and right after, this also led to a whole new wave of artists pushing the boundaries of what we know of electronic music. It's no coincidence that artists like ODESZA, Giraffage, San Holo, XXYYXX, and Slow Magic rose to prominence around the same time. One of the most sought-after electronic producers in France, Fakear, burst into the scene during the mid-2010 period as well.  
His ascension is a story that most artists dream of. Thanks to the enormous success of his first 3 EPs which dropped almost within a year of each other, he eventually sold out the Olympia in Paris. Two years later when he dropped his acclaimed debut album Animal, it went gold and resulted in tours across the world – including performances at Glastonbury and Electric Forest. Even though his career blossomed with his unique blend between downtempo, organica, and electronic through various albums, Fakear surprised listeners and took a different route with the release of Everything Will Grow Again in 2020.
Through that shift, he's learned more about himself and his craft thanks to the personal journey he embarked on. In this interview Fakear not only addresses the change in his sound, but we also cover the story behind his new single "About You" and his journey of self-development.
How would you describe your family's relationship with music? And in which way did this have an impact on you?
I experienced it as it was part of my learning process of how to talk. My grandparents and my parents were singing or jamming all the time, with everyday life stuff you know, as any musician would do. So it became natural to me as well. I learned the basics of music theory later on, but I never became very good at it because to me it remains a communication thing. A tool to express my emotions. It was only very late during my studies that I wished to learn music theory in a more academic sorta way, to help me create better music. My family introduced me to music, and their playfulness is living inside me.
Stay up to date.
New music and exclusive updates in your inbox weekly.
During the early stages of your career, what were some of the challenges you faced when it came to promoting your music and getting heard?
I think the hardest part was being sure of my opinions. When you start a project, even more nowadays I'd say, you have to master a ton of things other than just music. I didn't know how to handle all that, I think none of us do. I was unsure of what advice to follow, which direction to take, what was really "me" you know. I had to keep exploring for a while. I just know I wanted to make that kind of electronic music, with a lot of samples, a lot of nature stuff, and emotional harmonies. Now I'm more mature, and I know how to navigate all this better. And most of all, I know what I love about this job. Why I'm doing it. I think we don't tell younger artists enough: you've got time. Don't rush out to say,"This is who I am", because eventually, it will evolve. Always.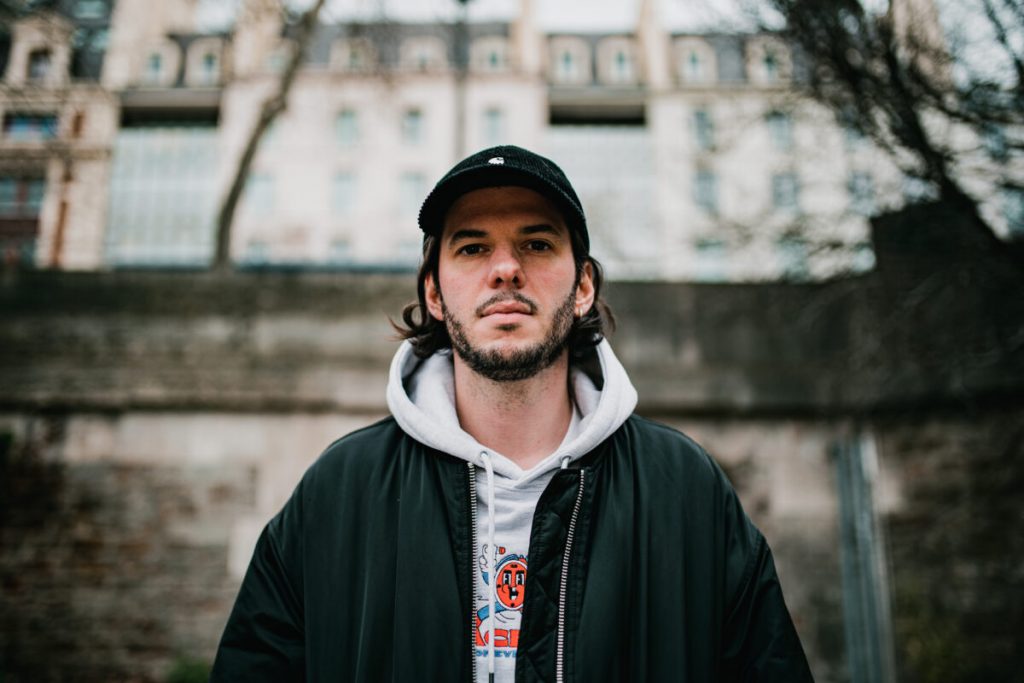 You've been releasing music as Fakear for just over a decade, congratulations on that. Right now, what are some of the motivations that keep you creating and releasing music?
Thank you! My motivations have changed with time. Now I'm more in control, I'm super inspired because I'm owning my tools. I feel at home when I'm creating. I caught up on everything I sucked at, and my vision is clearer. The burden of searching "who am I" or "what music should I do" is no more, and the project of doing "what I love" has (really) replaced it. That is a big relief. I keep myself aware of trends and stuff, but just observing is enough to taint a little bit of what I'm doing. So I don't think about it too much. I go with what comes to my mind.
I think you chose to switch your sound and introduce a new side of yourself to audiences and quite an interesting time. Around the release of All Glows, there was a lot of hype around your organic electronica sound. With the release of Everything Will Grow Again, you slightly shifted into a more 'club-friendly' and UK-inspired style. Why was making that change at such a high point so important for you?
I think that's because of self-confidence. All Glows was a great project, driven by people who convinced me to do it. It was in a good way you know, but I was still very young, and unsure of where to go. I was surrounded by more experienced people who told me "this is cool". EWGA is the next step. I was in a very different mood, and wanted to own my project again, in opposition to All Glows. I wanted to make a record that sounds "cool" to me. But in a way, that was also extreme, because I wanted to "oppose" All Glows. As if my project lost balance. A part of me still looked for something "cool", instead of letting go.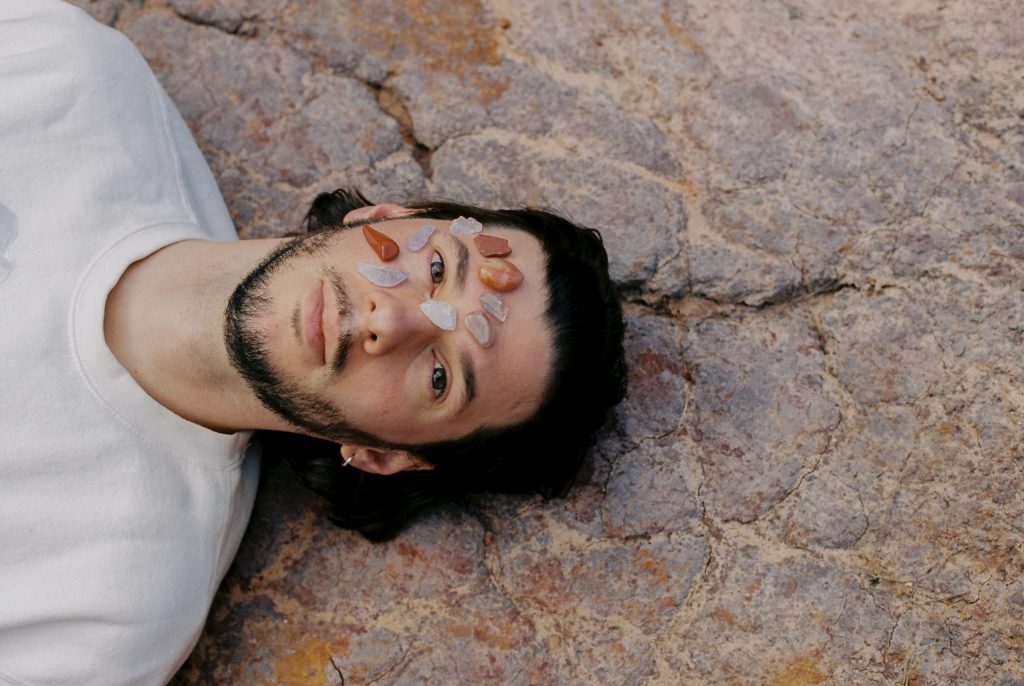 What were some of the life events that influenced your creative process on your 2023 album Talisman?
After EWGA, I entered a phase of turmoil. I had to let go of my expectations, and the lockdown happened. No shows, no tour, EWGA was an orphan child. At first, I was still going down this hole of making the "coolest" record, rejecting my roots and my pop side. I was really influenced by what I was listening to and lacked clarity and perspective. At some point, I felt stuck in my project and thought of quitting. Finding a new name and start over. And then my friends, my surroundings, and my former label Nowadays Records came in to rescue me. They found the right words and attitude to make me believe in my music. MY music. Like, what I was spontaneously doing, without thinking. They had me reconnecting with my roots, made me love them again. Talisman is the end of this road. I made peace with all the parts of me.
Around the release of "Healing" you spoke about how music has healed you in so many ways. I'm curious about which ways music has brought you healing, and in which ways it's brought you pain?
I think you see the picture with my last answer haha! When I started to create Talisman, I felt suddenly so good and confident and joyful. I was doing what I was good at, and it suddenly felt obvious that I was lost before that. I had to accept what I was. Making music sincerely healed me, yes. And trying to deny that, twisting my inspiration to fit what I find cool was painful and exhausting.
Could you share the inspiration behind your latest release, "About You," and whether it's tied to a particular individual or experience? Additionally, what emotional or mental state do you hope listeners experience through this track?
It's definitely tied to my private life, which is to remain private haha! But it speaks about love, letting go, and building a relationship. I hope people will listen to it in a loving way of thinking. Loving is the opposite of fear. It's an anti-fear tool!
What does playing your music live give you that producing can't?
Energy. Producing is a self-exploring journey, which is sometimes really unsettling, depending on what mood you're in. You can end up tired, or angry, or joyful, or sensitive. Playing live is playing with energy. Music becomes a wave, people are riding with you. It's a mystical experience, and it's fuelling my inspiration. It's a real treasure to be able to play my music in front of people.
How do you practice self-care and foster your relationships back home when you're touring extensively?
I don't have a miracle guide, but I love being healthy. I love taking care of myself because it feels good. When I'm touring I put myself aside a little, and it's OK, and when I come home it feels good to work out, apply skincare, and stuff haha! I love both sides.
In your opinion, what are some of the most dangerous traps and temptations that can hold an artist back in their career?
Being afraid of showing your true colors is holding you back. If you're on a quest to do what's cool, you'll spend a tremendous amount of time making music you won't be able to love over time. Making what you love is difficult, and you'll feel frustrated, and vulnerable, but you'll love it. And it's a journey. You can't be on top immediately. Look at every legendary band, or producer. They evolve, they try, and sometimes they fail even. And that's OK, you love them all the same. Be kind to yourself as well.
So… 1) An artist/band you would have a D.M.C (Deep Meaningful Conversation). 2) An artist/band you'd love to party with. 3) Artist/band you would like to be within the studio for a week.
1) David Gilmour
2) Fred Again
3) Bicep
Find more on this in our Discord