The UK-based multi-instrumentalist, vocalist, and producer Laura Misch has had a career that has been quite exciting to follow. She emerged in 2016 as a genre-bending force, seamlessly blending jazz, electronic, and experimental elements into a distinctive. However, it was in 2017 that she captured the hearts of listeners and the attention of critics with the release of the highly praised Playground. This project, along with its 2019 follow-up Lonely City showcased what she is capable of creating and achieving in isolation, as both were bedroom-produced solo works.
Throughout this year, she has been teasing the release of her debut album Sample the Sky with soulful tracks like "Listen To the Sky", "Hide To Seek", and "Portals". What makes this body of work different though is that Laura has taken a new-found route regarding her creative process. She's not only embraced the influence of electronic music here, she has also opened up every aspect of the process to her South London creative community. Collaborators range from guest musicians, field recordists, painters, florists, dancers, and tapestry makers. In this interview, we get deep with Laura Misch as she shares more about Sample the Sky and her journey as an artist thus far.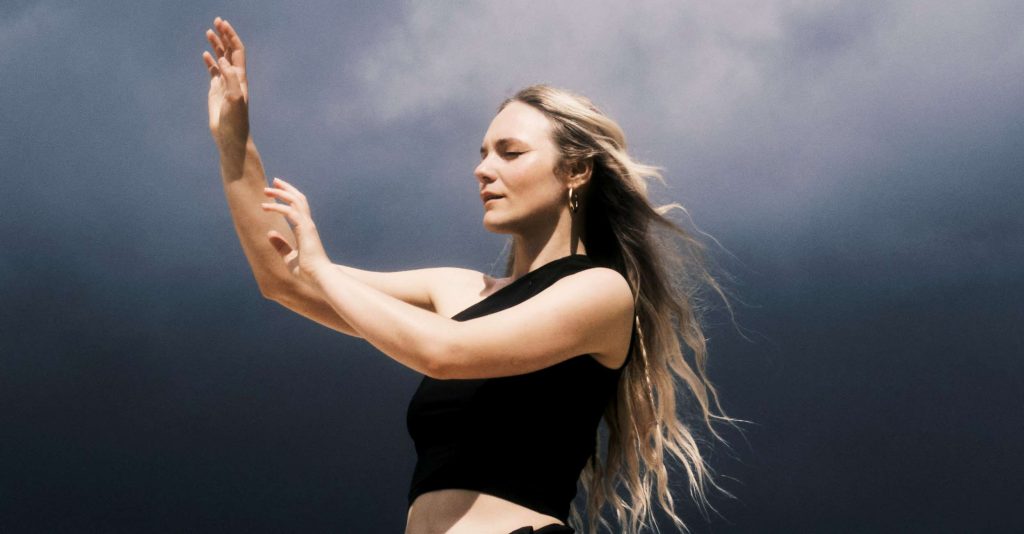 Given your background in a musical family and exposure to artists in your community, it's a bit surprising that you only started producing your own music when you were 23. Could you share some of the reasons that led to this decision to start producing at that point in your life?
To be honest I just didn't think of music as a career as an option growing up, there was a lot of pressure for me to become a doctor or something stable. Until I was 23 I was studying biomedical science, then doing research in communication and culture, before moving back to London and working as a learning assistant for galleries among other things. I was working with children in the days and for the first time post-studying had more free time to explore in the evenings, and that was when I started producing and made Playground back in 2017, inspired by the musical community around me and very much by the playfulness of the kids I was working with.
What would you say was one of the things about yourself you had to let go of or change in order to get further in your career?
Stay up to date.
New music and exclusive updates in your inbox weekly.
I had to let go needing to control every aspect of the creative process. To learn to collaborate has been a big one. In the beginning, I felt so determined to prove myself as a producer that I wouldn't let anyone else touch the music, I mixed all my own releases and did all my own artwork and it's been so expansive to let others in. It's also hard because human relationships are complex and risk being messy, but it's worth it.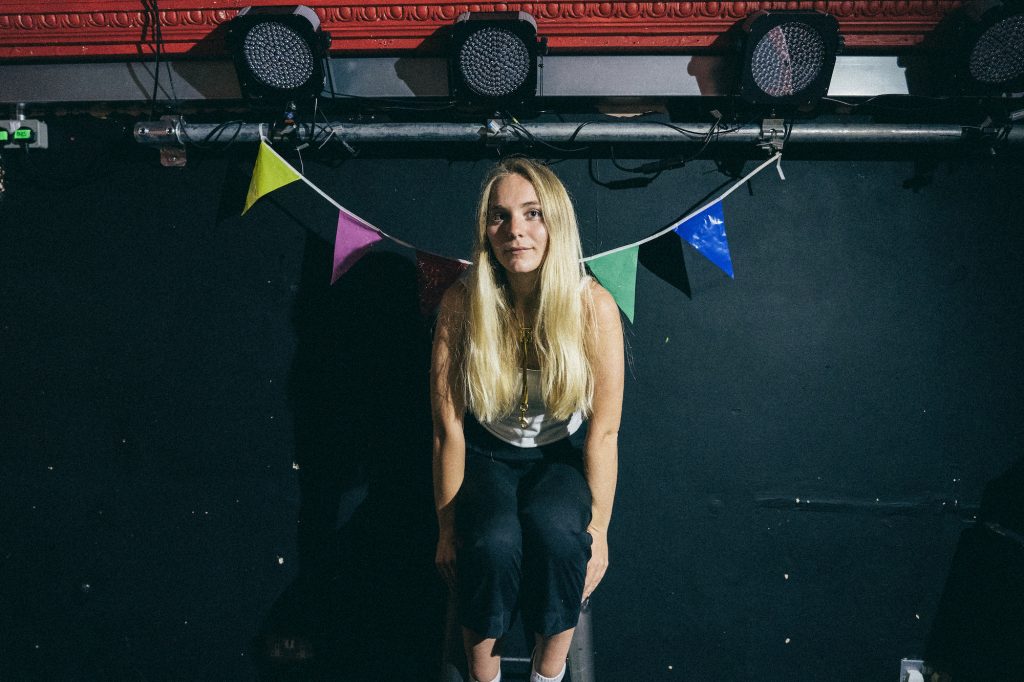 I'm quite curious about your relationship with Electronic music as it's heavily influenced your sonic direction. How were you introduced to Electronica and how is your personal connection with Electronica different from other genres?
I struggle to define electronic music as all recorded music has been filtered through electronics, but I became hooked on electronics by wanting to manipulate the saxophone so I could play and then sing over it. I became interested in stretching time, looping, warping, delay, and reverb, all so I could play sax loops and make songs out of them. This naturally fed into wanting to learn to produce full tracks. Then with this record, I have become more interested in electronics as sensors for the natural world, in terms of field recordings and instruments like hydrophones and geophones to listen to water and earth.
For whom do you create your music? And what have you noticed about the audience that is drawn to what you do?
This morphs. At times I am creating therapeutically for myself, sometimes collaboratively I am creating in conversation with another and it's to meet in the middle. Other times I want to create an environment for people to literally walk into and be engulfed in (this is more with the installation work.)
When you find yourself constantly creating and overflowing with ideas, how do you determine which ideas to pursue and develop into full-fledged songs?
I feel like this is out of my control, there can be graft on a song, but it's only going to be fully fledged enough to fly if the right combination of ingredients manifests and I personally don't think you can ever predict that. I have some songs which are like 8 years old and they may be 80 before they are finished
What would you say were some of the significant life events or experiences that had a profound impact on shaping the sound and direction of your upcoming debut album, Sample the Sky?
The album was weathered by the people I met along the way, their ideas, practices, and sounds. There are so many people woven into this record in ideas and world-building sense, but the biggest sound shaper would be William Arcane who co-produced it. He sent me early versions of his 2020 album Amour/Amor back in 2019 and I remember then knowing I wanted to work with him because his synthesis is so cinematic and elementally alive, and the sound design he creates is often of acoustic origin recorded with dedicated precision before being electronically sculpted. This record really is a merging of both our sounds.
Out of the three singles you've released, which was the most challenging to complete and why?
"Listen To The Sky", we kept adding layers until it got too crowded and had to strip them all back which was very hard.
How does the title Sample the Sky encapsulate and represent the central themes and concepts explored throughout your album?
The album's title and meaning stem partly from my journey from studying biomedical sciences at university to becoming an electronic music producer. I've always found parallels between biomed and music. A microphone is a microscope of sound, and a studio is a laboratory of distillation, producing feels like you're discovering, it feels akin to uncovering in science, Sample The Sky felt like a meeting between these two worlds, to study a 'sample' is to gather and look deeply, whilst the 'sky' symbolizes our interconnectedness to nature.
So… 1) An artist/band you would have a D.M.C (Deep Meaningful Conversation). 2) An artist/band you'd love to party with. 3) Artist/band you would like to be within the studio for a week.
Pauline Oliveros
Rosalia
Oneohtrix Point Never
Find more on this in our Discord