A while ago, we received a submission from an artist by the name of Liam.M. Apart from his music, what was most compelling was the reaction of some of the members in the Stereofox camp about his style. Even though we have a preferred sound, all of us definitely have our own personal preferences which are exhibited through what we write about. Liam.M has that kind of sound style where regardless of your taste in music, his virtuosity when it comes to music production can not be doubt. To the point where he became one of those artists where most of us here share similar sentiments even with our distinctive preferences.
The first track I heard from the Australian was an atmospheric track filled with lush textures track called "Reach the Shore". When you go through Liam's catalog, something that you're bound to pick up is the fact that he explores a multitude of different genres... Yet he manages to keep his distinctive sound with him no matter which genre he travels towards. In this interview, we chatted with the 22-year-old about his creative process, his journey in music and so much more - including a guest mix.
???? Tracklist
Cooper - "Music Of The Tides"
Caribou - "Can't Do Without You" (Mano Le Tough & Tale Of Us Remix)
Justin Jay & Friends - "What Do You Want" feat. Josh Taylor & Benny Bridges
Bicep - "Glue"
Brokenchord - "Door Shutter"
Thom Yorke - "Nose Grows Some"
Max Cooper - "Hope" (Parra For Cuva Remix)
Liam.M - "Music Of The Tides"
At which point in your life did you know that you not only want to produce music, but also put in the hours to make a career out of it?
I actually started producing music to have a go at the big room/progressive house I was a big fan of at the time, and of course, there were the big dreams that came along with that. It was only when I started studying music technology that I was really exposed to the idea of an actual career, as well as vast new areas of music, and ways to make it. Over time, I slowly shifted away from my old patterns of making music to follow popular trends, and towards something more authentic to me.
Regardless of the genre you create, your style regularly leans towards an atmospheric or even nature-inspired sort of sound. Where would you say this stems from?
I listen to everything from downtempo to indie to the weirder bass music coming out now, but I think the music I tend to connect to the most leans toward the more atmospheric, melodic, and emotionally driven stuff, especially when it feels like a real expression of the artist. I've really gone mad for the likes of Radiohead, Sufjan Stevens, and The Antlers this year, as opposed to the solely electronic stuff of previous years, and this has had a big effect on what I want my music to be (and where I dig for samples). With natural sounds, I just love that satisfying feeling that organic textures and percussion can add to a track - I think it's my version of ASMR.
At the time you were creating the "Nothing Else" remix (originally by Angus and Julia Stone), were you aware that it was going to become a hit? And how did things after the track receive such a positive response?
As I make a song, there's always the hope that it'll be better or at least as well received as the ones before, but watching it climb to the top of the Hype Machine chart that night soon after the release was certainly not in my expectations. It was an even bigger surprise considering it was only shared by one blog on HypeM, which goes to show how valuable just one person liking your music can be.
A while ago you were studying Music Technology at Queensland Conservatorium, I'm curious as to what was the motivation behind that decision?
I think it was my last year of high school when, after I'd been producing for probably a year or so, and nothing else was really inspiring or interesting me enough to study it, I had the idea to go into Music Technology. So I made a portfolio, applied, and was accepted. During my time there, I discovered a far broader perspective on what my musical aspirations could be, which were previously basically just making EDM. Recording in the studio and at public events, doing music and sound for moving image and games, performing live, working in surround sound, and learning about the history of music tech are just a few examples of the things that really helped expand my area of interest and skillset.
On the subject of music technology, what kind of equipment and VST's were you using when you first started making music, and how your set up looks like now?
I started out like many other teenagers at the time, making EDM with not-so-legitimate copies of software like FL Studio, Sylenth, Nexus, etc. I switched to Ableton after getting a Mac, and have stuck with it since, although at uni I gained some experience with Logic, Pro Tools and Reaper. The plugins I couldn't live without these days are more like Serum, Diva, and the Fabfilter, Valhalla, and Soundtoys ranges (much more legit copies now too). I also like to make use of old analog gear emulations for final mixes and masters too, and I see endless potential for creation with VCV Rack.
How do you deal with balancing social life and moments of isolation when you're regularly working on music?
I'm not exactly well known as a social person, which I guess works out for me in this case. Inspiration does also come in waves for me, so those low periods of music-making can leave extra time for other things, but in those times when I am feeling the drive to create, I give it a priority and try not to waste it while it lasts.
The pros and cons of being an Electronic Music producer in Australia?
I guess in previous times there were probably some real disadvantages to living on a big island that often feels far away from the rest of the world, but technology has largely made up for that these days. I think Australia has a great culture of supporting small and independent artists though, with lots of festivals and services like Triple J Unearthed, in particular, offering big opportunities to unknown artists. I can't say I know of any equivalents to it in any other country, not with its size, popularity, and potential reach. There's also a ton of unique, original electronic music coming from here that really give Australians something to be proud of.
Out of the tracks you've produced, which is the most sentimental to you and why?
"I Freeze Up" definitely comes from a real place. While it was being written, I had a different name for it, but one day I came across another song on the internet, the title of which gave me the idea for I Freeze Up. I feel that it represents the mood of those moments when we do freeze up, whether from anxiety, confusion, grief, depression, etc. Whatever the cause, I think we can all share in those experiences, and I hope that people hearing this song can relate to it in that way.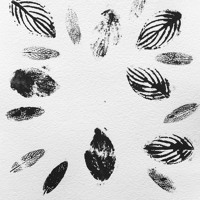 2019 is steadily coming to an end, what can we expect from you in 2020?
With the new artists I've discovered and things I've learned this year, making music that actually means something has become more important to me than ever, so I'll be looking for ways to keep expanding on that. I've started selling beats online too, so any interested rappers and singers can look out for those, and people can check my new, second SoundCloud page for other experiments and forays into new areas not fit for my main.
Okay, so A) One artist/band you'd party with. B) One artist you'd like to have a D.M.C (deep meaningful conversation) with and C) One artist you'd like to spend the week with in the studio.
A) Well, I hear that Jon Hopkins is a particular expert on enhanced musical and transcendental experiences. That could be something special.
B) Sufjan Stevens seems like a good choice, I feel like I'm having deep meaningful conversations just listening to his lyrics.
C) Cubicolor, Bonobo, Tourist, and even Noisia are all up there, but I would have to go with Radiohead. They're definitely my favorite this year, and the songwriting knowledge I could gain from them would probably be unmatchable.