I came across the guys from Platonick Dive few months before launching the website and immediately contacted them for a possible feature later on. They were pretty cool and even sent me their album before it was officially  released Needless to say, I was hooked. Great sound, interesting song structure and magnificent soundscape. Platonick dive are Italian electronic/post-rock trio consisting of Gabriele (guitar, piano, vocals), Marco (guitar, effects, synths) and Jonathan (drums). I had the chance to talk to Gabriele and I hope you enjoy their story and music!
Ivo: So, how did you meet and what is the origin of your name?
Gabriele: Hi everyone! It's a pleasure for us too!
Platonick Dive was born in 2007 but only in late 2010, when we met our drummer Jonathan at our last concert with This Will Destroy You with the old line up, we start this new avant-garde project. Before Jonathan joined up we were an alternative/post-rock band. Then "we saw the light" and started the composition of "Therapeutic Portrait" mixing electronic stuff with rock sounds and attitude. Platonick Dive is a real platonic dive into the society of this post-modernity age. With our music, our thoughts, our lifestyle. Try to think at the "platonic love" - it's a real love but... not physical. Intangible. We try to recreate these sensations with our musical project.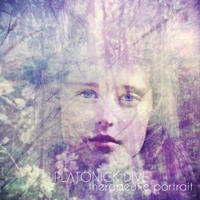 Youth - platonickdive
04:09
I: Your music is a mix of different genres. How does a 3-piece band do that? What equipment do you use for your live sets in order to find the balance between rock and electronic music?
G: Playing this kind of music requires a long and hard studio works. Finding the right things, trying and repeating sounds and effects to discover the perfect balance. During the lives we use two analog synths and some samplers to make the electronic stuff and, obviously two electric guitars and the drums.
I: Is "THERAPEUTIC PORTRAIT" conceptual and what is the message you put into it while recording?
G: "Therapeutic Portrait" is not a conceptual album, but if you listen to it from beginning to end, you will find a real message - our music is evocative and imaginary like the deep sensations of a real portrait. You can reflect yourself in what you're listening to.
I: Who sings in "Soundproof Cabinet" and should we expect to hear more in the future?
G: (ehehe!) Oh well, I am! You should expect more vocals in the next Platonick Dive album! Experimenting is our priority.
What's ahead for the band in 2013?
G: Promoting our debut album during Italian and European tours and put it into the right channels. Make one or two video clips and then make the "Therapeutic Portrait" vinyl edition and a collection of remixes from our album.
I: Is it true that all Italians are great cooks? Who is cooking while you're touring?
G: Oh, this is an old legend but yes - the Italian food is the best of the world. Sometimes, when we have the opportunity during the tour, we cook (all together) and eat a lot of pasta, cheese and vegetables. And drink good wine and beer, of course.
I: If you guys end-up in the Hunger games...who would win and why?
Gabriele: Mmm... I'm trying to use my imagination but this is a very difficult question for us because we usually don't watch science fiction films. Maybe because of his strength and stubbornness, the winner could be our drummer Jonathan. He's very brave and tireless. Have you seen how he plays the drums?
If the sound of Platonick Dive must be compared to an animal... which one would it be and why?
G: For sure our sound must be compared with the owl. Yes, the owl is a very representative animal for us. Take a look to our t-shirt on the merchstore.
I: Thank you, Gabrielle,for the interesting interview and the opportunity to talk! Good luck with everything you're planning on doing!
G: Highly appreciating your time and efforts! Cheers, Ivo!
If you want to follow the band just stop by their website or Facebook page!