Interview with Falcxne on Past Collabs, Future Plans and Life Without Music
falcxne
12th March , 2021
Falcxne is someone I've been keeping an eye on for a while now and besides someone who does insanely good collabs, I've always found him very versatile. That being said, I had no idea the dude is an insanely good singer too, something I figured out with the release of his latest single "Domino". That was when we started chatting and I have the pleasure to share with you our interview and the exclusive mix he put together for us.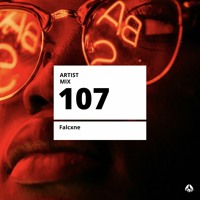 Stereofox.com
Artist Mix://107 by Falcxne 🎧 future beats | hip hop | soul
Artist Mix://107 by Falcxne 🎧 future beats | hip hop | soul - Stereofox.com
30:11
Tracklist
Freddie Gibbs - Shame (BADBADNOTGOOD Remix)
See Dee - Mhhmm
J Dilla - Track 21
falcxne - Reminisce
Stray Phrases - Last Donut of the Night (J Dilla Cover)
falcxne - Kaytradilla
Common - The Light (prod. J Dilla) (evan Remix)
T.I. - About the Money ft. Young Thug (Kaytranada Remix)
falcxne - Ain't About It
Raveena - Honey (plusNone. Remix)
Griz - Driftin' (Birocratic Remix)
Rudimental - Baby (KEI-LI Remix)
Hi Estevan, where do we find you today? 
Hey, Ivo! These days, I'm back in my hometown of Mississauga, isolating with my girl and working my butt off.
How would you describe your mix in a sentence?
I would sum it up with the word "evolving". With mixes, I usually aim to start things out with a soulful and introspective mood, and gradually build up to dancefloor gold and neck-breakers. It's like imitating a live performance... ease-in, then end with a bang.
Where does the name falcxne come from?
From my ancestors (it's my last name) - sometimes I regret the "x", but it was a time-and-place kinda thing. Can't regret good memories or where you started out.
Your first 2021 release "Domino" dropped via our mates at Sundae Sauuce, I love the nu-disco feel to it - it showcases how versatile your style is. Did you deliberately explore this direction or how the single came about?
Truly appreciate that, man! I would say it was pretty deliberate. As I get older and really discover what music I wanna be making, I've realized my central tenet revolves around "anything with a vintage or nostalgic" feel. It sounds very trendy, but I have to be honest that that's exactly the music that moves me; so that's also the music I want to be making. I was fortunate that David Blazer (who co-produced 'Domino') is on a similar page, so the track nearly made itself.
What are your next plans for the year?
I plan on working on myself. My first big step for 2021 is to drop my debut full-length vocal album before summer rolls around - maybe tease a few singles ahead of its release. After that, I'm really looking forward to diving back into instrumental production. It's been a while since I've had uninterrupted time for it, so it'll be a welcome change of pace.
You've worked with artists like Naji, Flamingosis, The Kount, Ta-ku.. who else is on your list?
I'm beyond grateful for all the really dope collabs I've been lucky enough to be a part of since falcxne was born. HUGE growth and learning opportunities, but I'm actually looking forward to diving back into myself and seeing what I can muster up on my own. That being said, tregs would be high up on the list, as well as Kiefer and Anomalie since I've been revisiting my jazz roots.
Do you prefer singing or producing?
It's funny, that's a weirdly easy one for me: producing. I think I like the songwriting aspect of singing much more than I like singing itself. But singing can be pretty damn great too when it's the right song.
What's the biggest thing you had to ever sacrifice in the name of making music?
Everything haha. Sleep, food, mental health. A lot of people don't realize how hard it is to be consistent in music (both making it and pursuing it). Then there's juggling a job to pay the bills, family stuff, and everything else life throws at you. But I honestly can't complain, the fact that it's still part of my life despite everything is a huge blessing (and very much a result of those sacrifices).
You're a trained jazz piano player, do you think this gives you an edge in times where more and more producers don't play any instruments?
I'd say it depends tbh. For the music that I like to make - i.e. that incorporates more live/organic instruments, more complex harmony, etc - it has its benefits. For laptop-driven genres (say, where few notes with interesting sound design are more important), it's probably less of a prerequisite. It can certainly speed up the music-making process though.
If you were not to make music, what would you do?
I don't think a world exists where I'm not making music and am still alive lol. And that's not even hyperbolizing. But currently, when I'm not making music, I work as a Data Scientist. I recently went back to school to pursue a Masters in the field.
What's on your playlist these days?
I just discovered a really dope song today called 'Into the Night' by Eliza Rose and Peaky Beats, very UK garage/breakbeat vibes. Otherwise, I've been binging a lot of 70s psychedelic soul, dream pop, and even rekindling my love for atmospheric metal.
There's a lot of talk on the increasing importance of cryptocurrency and NFTs in the industry, what's your opinion on that?
I'm a bit ashamed to admit that, as someone who works in tech, I'm very behind on the whole use of crypto in music. I feel like I'm not knowledgeable enough atm to comment on its long term presence in music, but if it's a way for all artists to get ahead (in a time where most movements are bringing back gatekeeping / promoting the success of only a few), then I'm on board.
If you could ask yourself one question what would that be (and ofc the answer)?
Who you gonna call?... ;)