Yesss, Ivy Sole's back with a new EP West.  
A 20 something female going through the trial and tribulations of life, love and race. The constant struggle of finding yourself, while finding your place in the world. Ivy's got something to say and I am more than willing to listen.
You can stream or download her whole EP below or on bandcamp.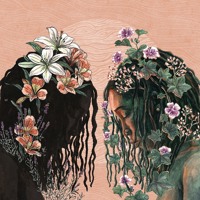 West (Prod. by Ivy Sole & Ethan Tomás) - WEST
03:27
The Four ft. WELL$ (Prod. by Teddy Walton) - WEST
03:47
Rooftop (Prod. by Ethan Tomás & Ivy Sole) - WEST
03:51
My Way (Prod. by Ethan Tomás) - WEST
03:10
Stay (Prod. by Teddy Walton) - WEST
03:49
Storm (Prod. by Ivy Sole) - WEST
02:37