I have heavy music on my mind in anticipation of an evening of smashers with Noisia this weekend.
What better way to get hyped than with some deep sounds from outer space by Tipper?
In case you didn't know, Tipper is a legend among the bass music community for his experimental sounds across multiple subgenres.  His previous release Fathoms EP is jammed with playful, sometimes straight-up weird, downtempo beats.  The opening track of that release actually wreaks of deep ambience: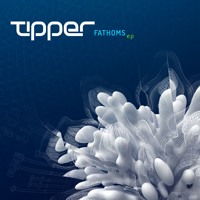 Sorus - Tippermusic
03:42
Off his latest EP It's Like, Table Flipping VIP respects an entirely different side of Tipper.  This uptempo track possesses full-bodied basslines and percussive elements -- classic drumstep shuffles with a banger glitch-hop snare clap.  The wa-wa effects and all of creative alien sounds give it the beautiful madness Tipper is known to deliver.
Share if you'd flip some tables to this jam! (╯°o°)╯︵ ┻━┻