If there's one thing Brighton isn't short of, it's uber talented singer songwriters. Having lived down here for a fair few years, I get a little disgruntled when I don't hear some angelic voice serenading a throng of half drunk revellers every time I enter a pub. So it's safe to say that to stand out in this city, you really need to be a cut above.
Enter Jacko Hooper.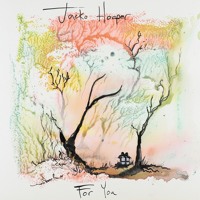 Egg Shells - Jacko Hooper
03:37
November 5th Song - Jacko Hooper
03:13
Run Away With Me - Jacko Hooper
03:55
Roaming (Live) - Jacko Hooper
04:12
With the release of his new EP 'For You', Jacko has surely started what will be his quest for world domination, set to conquer the globe with every aching strum of his acoustic. If you like your folk music poignant and your eyes misty, then this is the EP for you.
'For You' is available to buy now on itunes so if it's your cup of tea, show some support and click the link up the top there.