Besides my obsession with Soulection, Flow-Fi are the other dudes which are doing seriously hell of a job and a collective to be looking up to!
One of their additions - Benin-born producer Rvdical The Kid who I introduced to you few weeks ago just released his new album Carte Blanche and well, based on a few listens already its definitely one of the music highlights this week!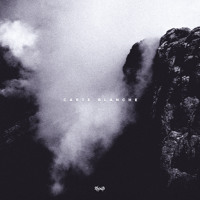 RVDICAL THE KID.
Rvdical The Kid - Carte Blanche
Miles Away - RVDICAL THE KID.
04:24
Funk With Me Ft. EphRem & aywy - RVDICAL THE KID.
04:12
Dopamine Ft. Maesu - RVDICAL THE KID.
04:14
Skyscrapers - RVDICAL THE KID.
04:03
Rvdical The Kid - Break It - FLOW FI
04:11
Feels - RVDICAL THE KID.
04:29
Free Spirit - RVDICAL THE KID.
03:38
Carte Blanche is an amazing fusion between trap, ambient electronics, chillwave and... you know - everything in between. "Miles Away" is the perfect track to space out on a chilled night! In general, the whole EP is a from-to kind of record and the 2 collaborations with aywy. and Maesu are also pretty... dope?
The release was initially meant to be 4 tracks long EP which was supposed to be released last year as a "Thank you" for all the support the producer received after his laptop was stolen. However, I guess it eventually it grew to what we're listening today... and even better!