My efforts to span out a bit into more chilled non-electronic depths of the music world is kind of paying off as for the past few weeks I've been constantly stumbling upon new acts which absolutely amaze me.
That's the case of Brisbane-based artist Benjamin Forbes (AKA Banff). Very spatious and atmospheric, his music reminds me of a mix between ambient music with leisure-like vocals from the indie/surf scene.
As the song goes on and on, I realized it's not actually that very far from the electronic scene as the base-beat could easily be the soundtrack of a 6AM clubbing open air clubbing scene. However, what's built on top of that is something totally different and that makes the whole song really special.
But I'm used to it all again
Used to all my friend
"All Again" is part of his Future Self EP which you can stream below.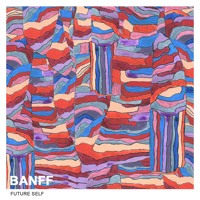 BANFF
BANFF - Future Self (EP | 2015)
Stand In Line (Future Self EP) - BANFF
04:26
The Great Unknown (Future Self EP) - BANFF
04:27
Anyone Else (Future Self EP) - BANFF
03:51
All Again (Future Self EP) - BANFF
03:34