A few weeks after Boukas' & A D M B's "Let Go" we're back with even greater news.
Honored to host the exclusive premiere of the duo's new single "The Tourist" - a new piece of their joint journey Dreams In Colour - an EP scheduled for release on June 16th via Chillhop Music's new sub-label Endless Sunday. If you dig this gorgeous abstract artwork, you can follow its creator Luke Wilding on Instagram.
In early 2020, as the world entered a global lockdown, the 2 talented beatmakers, who met in London in 2018, found themselves deeply frustrated with the state of affairs. Seeking an outlet for their creative energy, they embarked on a collaborative journey to create something together. Despite the physical distance between them, they ingeniously utilized online platforms to exchange musical stems, constantly refining and enhancing their work.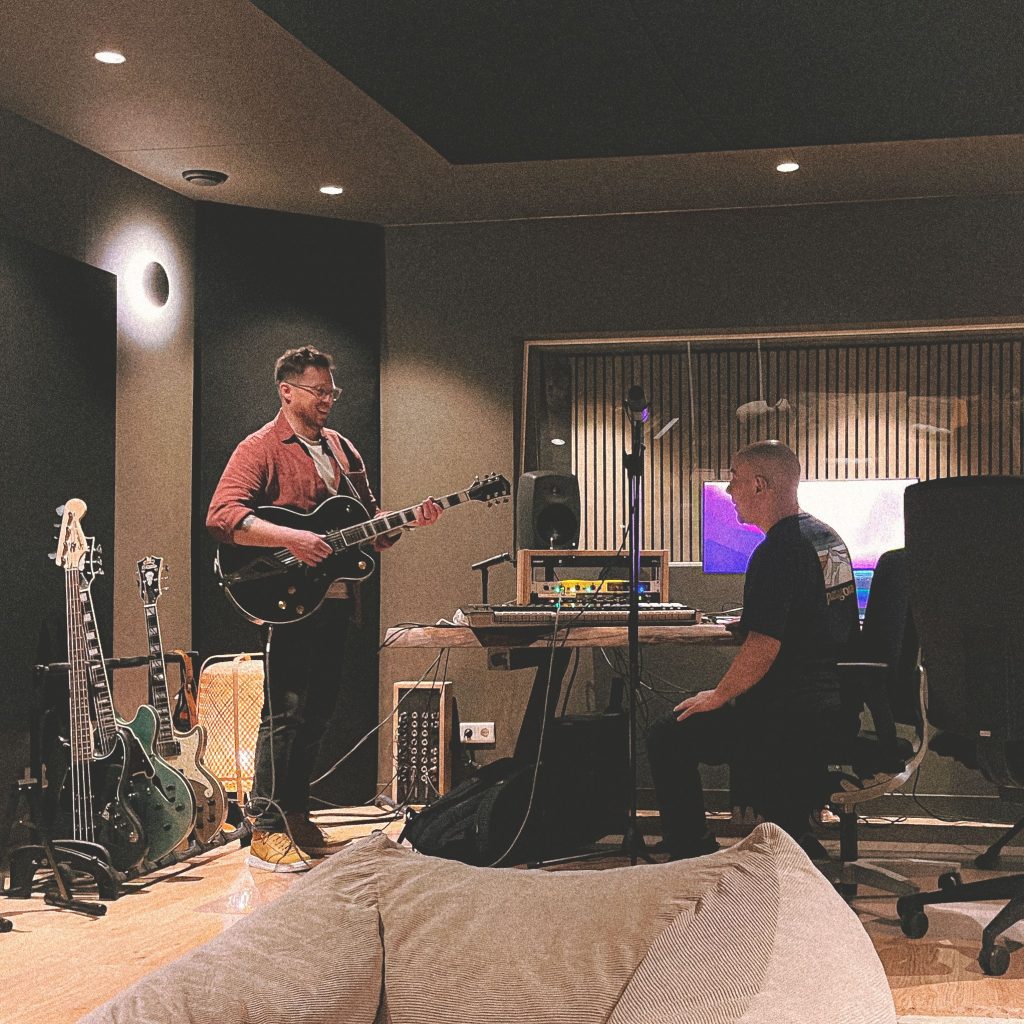 As time passed and travel restrictions began to ease, Boukas proposed an exciting new vision for the project. As a true jazz head, he suggested re-recording the entire Dreams In Colour as a live record, infused with the raw energy and spontaneity that only a live performance can deliver. Discussions began to form on what the overall sound of the record would be, and Boukas invited two of his musician friends from Sweden, Anton Klavborn (drums/keys) and Philip Theodor (bass/percussion), to collaborate on the project.
Both "The Tourist" and "Let Go" offer the listener a beautiful mind trip and I hope you're as hyped for what's ahead as I am.
The culmination of their efforts will be materialized into Dreams In Colour next month and I can't be more excited to experience the whole EP. With an evocative message at its core, the EP will offer solace and inspiration, reminding us that even in the midst of life's greyness, we possess the power to dream in vivid hues.
You can pre-save the EP here.