Fresh beats hot of the Guggenz 2k16 press to keep the head in proper sway with meticulous beat composition. It's been a big year for this Minneapolis-based producer with releases off of the Chillhop Records summer and fall 2016 compilations.  Not to mention a co-release with Artifakts just some months ago entitled "Cold Sweat".
Over the summer, we had the pleasure of hosting Guggenz on our minimix series, which includes an interview as well.  His Stereofox minimix was made up of all originals that we can't get enough of.  To discover more about Guggenz or to just enjoy some genuinely nice beats, check out his full 2k16 release playlist: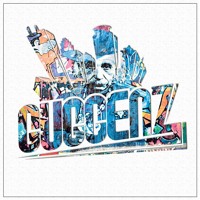 Moonwalker - Guggenz
03:58
Take My Breath Away - Guggenz
05:24
All My Love - Guggenz
04:04
Got To Get Down - Guggenz
04:00
Number Games - Guggenz
02:52
Pass You By - Guggenz
03:15
Nocturnal - Guggenz
03:19
Guggenz - Break Even - Chillhop Music
03:47
Guggenz - Business As Usual [Chillhop Essentials - Summer 2016] - Chillhop Music
03:12
This Love I've Met - Guggenz
04:07
Cop a free download of "Numbers Game" at the top!