Interview + Exclusive Hidden Track Streaming: Mytrip
Mytrip
17th November , 2016
The man behind the moniker Mytrip is Angel Simitchiev - a master of many trades and a name behind many projects. Under the alias Mytrip last week he released his second dark(ish) ambient LP Filament. I had the chance to pick his brain about ambient, his experience as a musician, and details around the new album.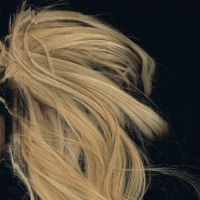 EVITCELES
Mytrip - Soft / Outer (evitceles remix)
Mytrip - Soft / Outer (evitceles remix) - EVITCELES
05:40
The super nice guy that he is, he shared not only his thoughts but also one of the hidden tracks on Filament - an immersive remix by electronic experimentalist evitceles. Hit the play button and read the interview below for some dark tunes and deep reflection.
How long have you been making music? How and when did you start?
I "officially" started making music around 2005 and this is when Mytrip was born. I was super into the netlabel culture, which was booming back then (and now is kind of only a good memory as interest in netlabel music has dropped drastically with all the streaming services). I'd been in bands which played harsher music but was living in a city where we hardly had any access to the gear and the spots for practicing. So I basically put the band stuff on hold and went on to explore music solo.
What is the appeal of drone and ambient music? What do you get out of making it?
Being a black metal kid, when I started making music I wasn't really aware of genre tags as ambient or drone, especially when it came to electronic music. I was just messing with sounds until I found something I'd enjoy developing further. I'd play these long VST synth ostinatos, which would take my 500 MHz PC ages to render, then I'd edit and layer them until they are no longer the same. But when I started posting net releases I'd have people telling me "hey this sounds like that and that" and I discovered people have been making music like that for ages.

Now, some 11 years later, for me, ambient and drone have become synonymous with ultimate freedom. The freedom not only to create music unbound to the standard presumptions and requirements for rhythm, melody, and texture but to perceive that music is only the starting point of a listening experience. To have the freedom, desire, and curiosity to merge it with different listening contexts and environments, thus basically eternalize it by rediscovering it over and over again.
What is your guide to appreciating darker, more experimental genres? Is a misanthropic worldview required to enjoy the style or can it be easily accessible to a more fun-loving audience? Does it require some mental preparation or should you just dive in?
Darkness is definitely not chained to experimentalism. There's a lot of happy and even funny experimental music. I'd also add that there are many artists using "darkness" as nothing but a selling point without really feeling that way. So the ultimate guide to listening to any kind of music is just letting it in and seeing for yourself if it does evoke… anything.

Back in the day, I used Mytrip as a sewer pipe, where I would pour all my hatred of humanity and all the terrible things we're doing to the animals, to the Earth and even to ourselves. That I guess was some kind of post-teen angst, also coming from my love for extreme music. Nowadays, in my own head, I'm making way more accessible music. Driven by way more personal ideas, which are still often projections of larger issues, but interpreted in my own language.

I always thought of Filament as a very positive album. One about growth, self-awareness, and exploration. Then first reviews came in and they were again discussing the darkness and bleakness of the music. So I guess I'm a long way from writing positive music. But still, as a listener, no matter how educated you are you should always challenge yourself. Just like life ain't only flowers and bright colors art is the same.

If only people knew how much The Weeknd, Abra and Keith Ape I listened to while writing this record...
What is the best show you've played and why is it your favorite?
I've been very fortunate to have played mostly great shows for people who know what they have come to see. I loved opening for Lamb in Orpheus Studio, last year. To see over 600-700 people listening to ambient here is not something that happens too often. I loved playing the cult MÓZG club in Bydgoszcz, Poland or the mighty Control Club in Bucharest. But the show which really opened my eyes for the power of my own music was I think in 2014. I played a techno room in a venue called Westwerk in Leipzig. It was the first time I heard my music so loud and so detailed. After that, I decided I'd never compromise with volume and sound again.

One reason why people haven't yet found their place in more experimental genres like ambient, drone or noise is because they haven't heard it on proper sounds systems and that's something I want to see changing. Not only in Bulgaria, everywhere.
Tell me more about the inspiration and the concept behind the new album?
Filament is an album that started appearing somеtime this Spring. I was doing synth-based sketches, which I was hoping to use as a basis for cleaner and more melodic pieces. These, however, ended up heavily distorted and revamped, as you can hear on the record, but in their very core, they remained very melodic and musical. Filament appeared to fill a huge void between my last year's 7" record Empty, which people really, really loved and a bigger work I've been keeping in my mind for several years now. It's a transition from the emptiness as the leitmotif of my 7" to the more emotional process of slow self-discovery. The album is a figurative story about birth, acceptance of the world, your own being and learning to live and find meaning in a life that doesn't really have one.
Who is behind the artwork and the visuals for the new project?
Silvana Ilieva is the artist who handled not only the vinyl and tape artwork but the massive body of video work that co-exists with the music on the record. It was all created in a very organic and simultaneous process, which really allowed us to tightly link these two means of expression. It makes me really proud and happy that these last weeks I've been approached by people who think very highly of what we managed to do in the sense of that Filament has really touched them, really managed to evoke all feelings and emotions rooted inside it. I keep saying 'we' as I'm utterly bored of arts being perceived as a combination of approaches rather than as a result of symbiosis. The music in Filament is just as important as its visual incarnation.
Why cassette tapes?
Unlike digital media, cassette tapes have their own life. They color the sound, add character and are able to age. Just like humans, tapes can be shitty or good. Most often they will be just average. Each type has its own charm. Have you tried to listen to a blank CD? There's nothing there, while a blank tape will still have its own soul build out of hiss. Talking about Filament again… I was working on it at home on decent monitors. Then we mastered it at Ivan Shopov's great sounding studio, but still, it wasn't before I heard it pressed on vinyl that I actually perceived it as real music and not just a project I was making. Analog media breathes life in music, the zeroes and ones are just for our consumerist convenience.
So there is your reason to dust off the old cassette deck. If you prefer vinyl, you can order a 12-inch, or if you are too young to know what any of those things are you can also get a digital download from bandcamp.
You can submerge in Mytrip's thick and gritty ambient IRL in the Plovdiv club VOID on November 18th, where he will be joined by evitceles and Cyberian of best-name-in-the-biz label WTF is SWAG. They will be supported by VOID's resident DJs Sayulke and Mironov.
On November 20, the gang will be joined by the mysterious Ghost303 for a show at the Sofia club Mixtape 5.