In cuisine, Dim Sum (点心) are traditional Chinese dishes of all sorts (dampling, bao, etc.) usually steam cooked and served in little bamboo baskets. Originally served during the tea ceremony, Dim Sum were considered as refined dishes.
But Dim Sum is also the name of a French electro duo. Romain and Thierry got known under the name of Dim Sum with nu-disco hit "Coucou Disco" and the band has released its second track "High Love" this summer.
When we met for an interview, we decided to play on this culinary thread. So enter our Stereofox Restaurant and pick up your favorite Dim Sum out of Romain's answers!
Who are the chefs behind Dim Sum? Why having choosing this name?
Dim Sum is made of two chefs: I - Romain, and Thierry. We have learned to cook together – we have learned music together, we had our first bands together. We have developed our style together. Thierry has more of technical background as he is a sound engineer and producer. I have more of a composer profile. We're pretty complimentary.
Our band name comes from travel in China, 3 or 4 years ago – I found that "Dim Sum" was a super name. I liked the fact that it is perceived as a pleasure course, and in the same time it is fancy dish, you pick up different ones. Our music project is quite similar in the idea that we release a track from time to time without having a proper strategy.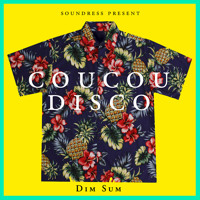 SOUNDRESS
Dim Sum - Coucou Disco
Dim Sum - Coucou Disco - SOUNDRESS
04:55
What are your cooking-tools?
We're not particularly coming from an electro background but rather from a rock one. So our main cooking-tools are pretty classic: guitars, bass guitars, the piano… Those are the instruments we have learnt music with. Then we use a log of samples to program beats and bass layers – and a lot of synth as well. We work on Ableton Live, samplers and use a lot of vocals stuff. For instance, on "Coucou Disco" it was repetitive vocals; they were vocoded à la Daft Punk – whereas on "High Love" we really wanted a featuring. Therefore we ask for a singer, with whom we went in studio. It went really well and we later have worked on her voice line with our instruments and samplers…
What is your favorite dish – what ingredients are present in your music?
Our music has a really pop side – it has to have taste and in the same time it has to taste good instantly. We like this pop side which is very effective – even if we are not looking to make hits. But overall, in what we listen, we like songs to be catchy. We use mostly fresh ingredients, something pop, perhaps a bit acid-pop but in the same time with something melancholic in its melodies. Our tracks sound really joyful at first listen, but in fact our melodies are built on minor mode and relates on deeper elements.
What's your method of creating music – traditional cooking or fusion food?
The idea is to make fusion but then it is always hard to explain the steps of it. We mix things; we have ideas prior to compose the track. But while you work on it, other ideas come and in the end the final songs has nothing to do with the preconceived idea. So we basically mix every idea that come to mind. We get inspire by everything we listen to and we try to do something original. Our first track was nu-disco inspired – up-tempo with a club dimension to it. And on the last track we wanted to explore the pop side, more down-tempo, a focus on melancholic melodies, and lyrics… For our next track, we already have many ideas going on, but those are very diverse.
Do you have a special recipe while you work on your mixes?
The main recipe is to play tracks we love. I always listen to music so I pick things that I like a lot. The guideline is to never play a track because it is hyped at the moment or because everyone plays it.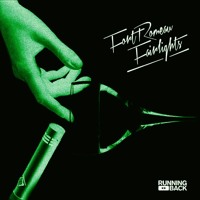 Let's talk about Soundress – could it be described as a "homemade" label? [In France, "Homemade" has been implemented as a new label for restaurants to push forward their culinary savoir-faire]
Yes Soundress is "homemade" - but what it is exactly to be a "homemade" label, I don't really know. At first, Soundness is a little company I have set up with a friend of mine – it is indeed artisanal in its development but we are doing things the right way. The label has now two years and a half of existence. The idea was to release Dim Sum first tracks – but then we have released others artistes. At the moment, we're working on 3 different artists: Dim Sum, Clanch and Candidat.
If I sum it up: The "homemade" side comes by the fact that we are working with friends but we are aiming at developing the label and working with more diverse artists.
To which artists will you grant the "flavor of the year" award for 2015?
I love Fort Romeau – he has released an album that I'm very fond of and that I listen to a lot. I play is Lindström remix in each of our DJ sets – it is a 6 to 7 minute long electro track that I can listen to entirely on repeat.
Then it is less original, but I'm a fan of Jamie XX's album In Colours.
I'm also a fan of Clanch's track "Autumn", which is the main title of his EP out through Soundness. It's a chill out track with a melancholic atmosphere. And the Candidat remix is also rad.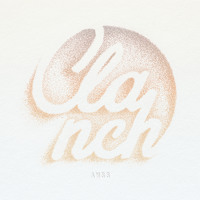 SOUNDRESS
Clanch - Autumn
Clanch - Autumn - SOUNDRESS
03:58
Let's talk about remixes – which chef's cuisine do you want to rework?
I would like to remix someone who sing – because what it is interesting in remixes is to work on accapellas and recreate a whole new track around the vocal line. Among the French artists I would like to remix Paradis. I like to remix tracks sung in French and take them on a more electro funkier side that we have with Dim Sum. And I really like Paradis' voices.
And by which chef do you want your Dim Sum to be reworked?
I would like to be remixed by Fort Romeau, because he can produce sounds that we are unable to with Dim Sum. I would be curious to see where he could take one of our tracks – that would be awesome.
What will be the Dim Sum menu for a fine sonorous feast?
The perfect party line-up would be to begin with a nice set by Clanch. Then, we'll carry on with Fort Romeau to add more electro into the night. I would love Ratatat to be part of this party as well – that would be great! And we'll finishing up the night on a more clubbing note with Candidat.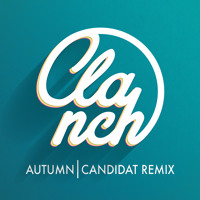 SOUNDRESS
Clanch - Autumn (Candidat Remix)
Clanch - Autumn (Candidat Remix) - SOUNDRESS
04:34
We strongly advise you to taste Dim Sum live, and they will be playing at the following parties:
09.26 - Rentrée des Classes - Le Bon Entendeur, Grand Rivage @ Paris
10.10 - Nancy Jazz Pulsation Festival @ Nancy with Squarepusher, Superpoze, Thylacine, Paradis, & more.